There have been a number of reports circulating in 

the press about fake wine being sold in the UK. Apparently hundreds of bottles of fake Jacobs Creek have been seized recently.
At first glance the bottles look like the real thing but on closer inspection the labels have spelling mistakes on them – for example there is a missing "a" in Wine of Austrlia". Trading Standards has warned retailers to be on their guard after 600 bottles were seized from London off-licences.
Havering Council seized 340 bottles from 19 of its retailers and William Adams, its chief Trading Standards officer, said the illegal wine has come from China. The fake Jacobs Creek bottles are being offered to retailers for £2 each and contain inferior quality wine.
Tests have shown that the contents are not harmful to health if consumed, according to a spokesman for the council. Talking to Harpers, Adams said:
"The seizures so far have been made in sole-trader retailers and the wine has consisted of various listed varieties including Chardonnay and Merlot.
"The operation has been fairly widespread across London and other regions and it's expected to have reached as far as Bristol. Once someth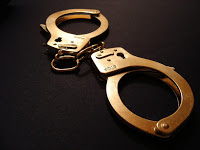 ing like this starts it will be everywhere. We've had it before with spirits but never wine."
I can not find out what evidence Adams has to back up his claim that the fake wine has come from China. I don't know whether it has been smuggled in (which seems unlikely) or whether it has been made here in the UK by criminals operating an illegal factory somewhere.
Last year the BBC reported that up to a quarter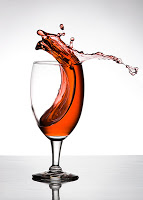 of licensed premises in some parts of the UK have been found to have counterfeit alcohol for sale:
"Trade sources say fake alcohol is being made by organised gangs on an industrial scale."
"Over the past year there have also been several discoveries of illegal alcohol production and bottling factories across the country. "
"The counterfeit alcohol that is sold in off-licences enters the retail market from the backs of vans across the country. Counterfeit alcohol tends to be re bottled wine, where cheaper wine is poured into a more expensive bottle, or fake alcohol made in illegal factories in the UK."
In June last year Tesco unknowingly sold two bottles of fake Louis Ja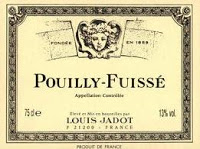 dot Pouilly-Fuisse wine, reduced from £14.49 to a bargain £5. The customer who bought the wine said that:
"Instead of a nice French Burgundy, this was a cheap German Hock or Liebfraumilch."
He added that the label "looked photocopied" and the bottles had a screw top instead of Louis Jadot's usual cork.
When he complained to the local Tesco store he was told to contact the supermarket's wine importers as it was not a Tesco product. Wine firm Hatch Mansfield told him it had warned the supermarket about fake bottles and sent him a letter of apology. Tesco admitted the blunder.
A spoke

sman said: "We are investigating as a matter of urgency. A small number of the counterfeit bottles have been found."
Last year trading standards officers seized 22 fake bottles of Bollinger vintage champagne during raids on three small independent off-licences in Wandsworth and Battersea.
The shops were offering the champagne in magnums for as much as £80 a bottle – but they were filled with a variety of cheap sparkling wines, including Spanish cava and Italian prosecco worth about £6 a bottle.
There are few things to look out for if you suspect a wine is fake: spelling mistakes on the label, bottles of the same product look different, the bottles not filled to same level, the label is not straight . . . and a smell of nail varnish.
If you do think you have purchased a fake then contact Consumer Direct on 08454 040506 or visit consumerdirect.gov.uk.
Personally I think this is the beginning of a potential avalanche of fakes hitting our markets especially in these economic times where everyone is looking for a bargain. With the prices of Grand Cru Bordeaux hitting record levels there is bound to be some less scrupulous individuals around the world trying to make a quick buck.
If the powers of Tescos can be duped into fake products then the general public better be on their metal. If an offer looks too good to be true then it probably is . . . a maxim Tescos and other leading retailers should be more aware of! As for leading brands always buy from reputable sources who can demonstrate good provenance of their products!