Choosing the perfect bottle of wine is easier said than done. There are literally thousands of options lining the shelves in the wine aisle, so choosing one is a dainty task. And, if you decide to base your choice on the packaging aesthetics, there's a pretty good chance Cupcake Vineyards blends will grab your attention. Elegant bottles with simple, romantic labels are definitely eye-catching, but it's the brand's name that usually makes customers want to know more about it.
The brand is named after the all-time favorite national dessert. Cupcakes are a guilty pleasure, and so is wine. Therefore, Cupcake Vineyards is envisioned as a line of sweet wines that "pair perfectly with your assorted collection of moments of joy," from family gatherings to binge-watching your favorite TV drama.
Cupcake Vineyards started with a couple of fruit-flavored wines, but today, their blend line includes a collection of tasty red, white, rosé and sparkling wines. But which one to go for? In this article, we'll talk about different wine blends this brand offers, and what makes them special. Hopefully, you'll find the one that speaks your name the most. So let's dive straight in!
The Key To Cupcake Vineyards' Success
The idea behind this brand was to create a line of wine blends with authentic flavors and unusual note combinations. They're affordable, yet with a complex flavor that leaves you under the impression that you're drinking a very luxurious wine.
The brand Cupcake Vineyards is based in the Central Coast region of California. This area is well known for producing high-quality wines from established wine regions all over the Earth. The mastermind behind the brand, Jessica Tomei, has spent over 15 years working in vineyards around the world, including Tuscany, Napa, Chile, and of course, Central Coast. Her love for wine can be traced back to her Italian and Greek roots. After earning a degree in Viticulture & Enology, she decided on pursuing her dream of creating wine blends that are both delectable and approachable. 
Explore Cupcake Wine Blends
When it comes to wine blends, this brand has them all. Are you more of a red or white wine type of person? Or maybe a rosé instead? The assorted collection of Cupcake's finely-crafted wines offers something for everyone's taste. 
If red wine is your thing, there are plenty of options to choose from. Expecting guests you wish to impress? Cabernet Sauvignon is a bold, savory wine everyone will remember your dinner by. Strong flavors of blackberry, cherry and plum are balanced with just a tinge of espresso and spice. 
Black forest is another red blend with strong blackberry and cherry flavors. And with added notes of pomegranate and coffee, it gives off a sophisticated finish that makes it suitable for both a date night and a binge-watching marathon of your favorite show. And in case that isn't strong enough for you, then Malbec is what you need. This tangy wine is made of grapes grown on the Andes mountains, where the clouds touch the ground. It has a strong fruity flavor with a tinge of spice and vanilla, perfect for Friday lunch with friends. 
If you prefer white wine, you'll surely be satisfied with the variety of blends Cupcake offers. Chardonnay is a classic option that never goes out of style. Grapes from Monterrey county are barrel-fermented to get that creamy finish with tones of apple, lemon, vanilla and just a tinge of toasted almond. 
A good choice of wine for warm summer nights is Moscato. It's sweet and fruity, and flavors of jasmine, hibiscus, honeysuckle and wildflowers add a bit of a floral note to it. As the icing on the cake, orange blossom balances the wine with a zesty finish. This is a rather sweet and easy drinking blend, so it's also perfect as an aperitif or dessert wine.
If you love fruity wine but Moscato is too sweet for your taste, try Pinot Grigio instead. This unique blend of pear, apple, cantaloupe and pineapple make this wine crispy, and there's a slight tinge of honey and lemon zest to further intensify the fresh and vibrant aroma. This wine is a great choice for all kinds of events and gatherings. Brunch, movie night or a poolside party? You can't go wrong with Pinot Grigio.
But when it comes to pairing wine with food, nothing beats Riesling. Sweet notes of white cherry, fresh peach, and ripe honeydew are balanced with a hint of lemon. This blend really represents the golden mean. It's not too sweet not too dry, and a tinge of citrus aroma adds a bit of acidity, while also making it a good combo with different meals. 
Let's get one thing clear. We can't talk about white wines without mentioning the most popular one of them, and that is Sauvignon Blanc. This light, crisp wine combines lemon, nectarine and lime aroma with just a zest of gooseberry and grapefruit, creating a perfectly balanced blend. But the real key to this wine's vibrancy lays in the maturity of the New Zealand grapes it's made of. This Sauvignon Blanc might be a bit lighter than those you're used to, but it's nonetheless complex and refreshing.
Rosé aficionados, don't worry, you're not forgotten. Cupcake's Rosé is sourced from the vineyards along the Cali coast, where the Pacific climate keeps the grapes warm during the day and cool at night. These weather conditions allow the fruit to mature slowly without over-ripening even during a long hang time. As for the taste, watermelon, strawberry and white nectarine flavors are to be thanked for a delicate texture and rejuvenating finish. 
But what about really special occasions? Anniversaries, work promotions or housewarming parties… These events require celebratory wines, and Cupcake vineyards have five of them. We'll start with Prosecco, one of the world's most popular and versatile sparkling wines. Cupcake vineyards offer two options: a classic Italian Prosecco and Prosecco Rosé. The former is a refreshing wine enriched with white peach, honeydew and grapefruit flavors, while the latter has a crisp finish thanks to the addition of a light berry aroma. It wasn't until recently that Prosecco Rosé became a wine category, and that's not a blend you'll see on market shelves very often. Because of that, this is surely a wine absolutely need to try.
As if that wasn't enough, there's also the Sparkling Rosé wine. Softly-pressed grapes are fermented in stainless steel wine tanks, and once blended with raspberry, wild strawberry and mandarin orange flavors, they give off a creamy aroma with a subtle floral note. This is a great wine for a brunch, and pairs well with both cheese and charcuterie boards. 
Moscato d'Asti is one of those blends you simply can't go wrong with. This sophisticated Italian wine tickles your palate with peach, nectarine and honey flavors. This sweet yet balanced low-alcohol wine is the perfect option even for the lightest wine drinkers.
Finally, if you prefer a more dry sparkling wine, we recommend Cava. This Spanish wine is produced in the traditional Champagne method, which basically means the wine is aged in a bottle on lees. These are yeast cells that die after fermentation. Over time, these particles add baked pear, brioche and citrus peel flavors to the wine. Cava is one of those well-balanced wines that go well with a variety of meals, ranging from pan-fried mushrooms to paellas and cannelloni. But Cava is best when paired with exotic food like oysters, sushi or foie gras. Fine, almost foamy, bubbles and crisp acidity really reawaken your taste buds and prepare the palate for yet another bite.
Similar Sweet Wine Blends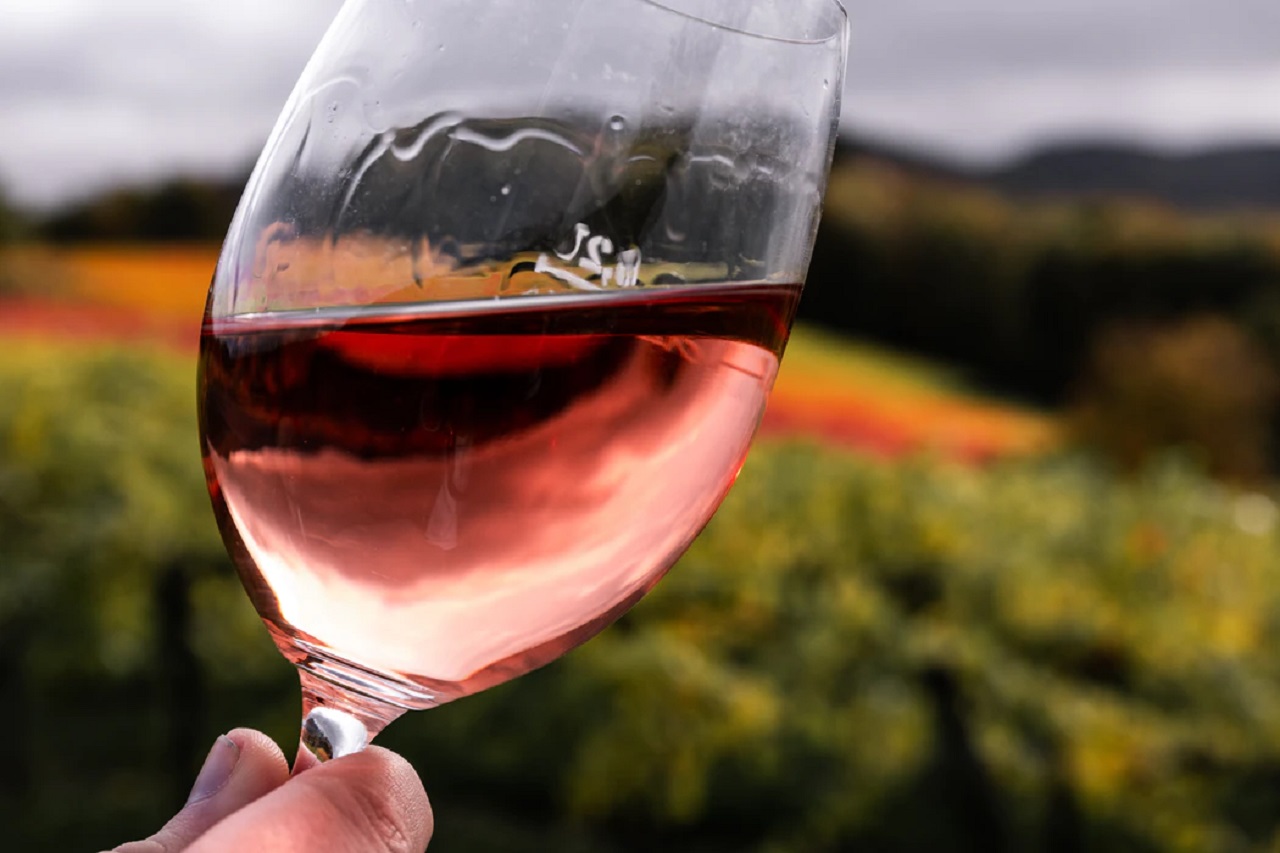 You may or may not be a fan of sweet wine, but the fact is that most wines generally do have a tinge of sweet taste to them. After all, they are a blend of grapes and a tinge of different fruity flavors. In the case of Cupcake Vineyards, sweetness is almost like their trademark. And for that reason, it's really hard to find wines comparable to certain Cupcake blends. Still, we've found a couple of sweet wines that are similar to our favorite Cupcake wines.
Ice Wine
Grapes: This wine is made of grapes that have been frozen while on the vine. Usually, Riesling and Vidal grapes are used for creating ice wine. And to do that, grapes need to get naturally frozen sometime after they become ripe. For that, an outdoor temperature should be 18 °F or lower.  
Characteristics: Ice wine is a perfect mixture of acidity and honey-like sweetness. Generally, it has a lower alcohol percentage than most other table wines.
Lillet Blanc
Grapes: Lillet Blanc is made from Sauvignon Blanc and Semillon grapes
Characteristics: This is a light, refreshing wine blend. Its flowery nose goes well with a slightly fruity and acidic flavor. It gives off a full, fleshy taste that leaves a tinge of both honey and orange.
Rutherglen Muscat
Grapes: Muscat a Petits Grains Rouge grapes are used for creating this specific wine blend. Since it's a very rich wine, it makes sense that grapes need to well ripen. 
Characteristics: This blend gives off a fresh raisin aroma with a hint of fruity flavors and a clean spirit. The final result is intended to taste like a ten-year-old blend.
Dubonnet Rouge Aperitif
Grapes: Dubonnet Rouge is a sweet red wine made of Merlot grapes. 
Characteristics: if Campari and sweet Vermouth had a baby, it would be Dubonnet Rouge. This wine blend has a spicy fruity aroma, thanks to different herbs added to it. It also has a tinge of quinine, a bitter bark compound that's used for treating malaria. This odd detail is what gives this wine a viscous mouth feel.  
Cream Peach
Grapes: Concord grapes are commonly used for this wine blend.
Characteristics: Cream Peach is a semi-sweet fruity wine with a creamy finish. As the name suggests, peach flavor is dominating, but not overwhelming.
Madeira Rainwater
Grapes: This wine blend is made of Tinta Negra Mole grapes from the Madeira region in Portugal. 
Characteristics: This is a light and medium dry young Madeira wine. Its complex nutty finish is why it pairs well with different appetizers. 
Frequently Asked Questions
What's the difference between Prosecco and Champagne?
Both of these are sparkling wines, but they come from different regions. Prosecco is Italian, and it's made of the Glera grape variety. Champagne, on the other hand, is French, and it's made of  Chardonnay, Pinot Noir and Pinot Meunier.
Another difference between these two sparkling wines lies in the second fermentation process. For Champagne, this happens in a bottle. For Prosecco, on the other hand, a large tank is used.
Which type of wine is the least fattening?
Sparkling wine contains fewer calories than both red and white wine. A glass of sparkling wine has 70 calories, while other types of wine have at least 120.
Which Cupcake Vineyard wines come in cans?
Sauvignon Blanc and Rosé are sold in cans too! Each can contains 2.5 glasses of wine, and they're very practical for picnics and barbeque parties.
Conclusion
From classic red and white blends to sparkling wines, Cupcake Vineyards has something for everyone's taste. These wines are sweet and unique, yet their price is reasonable, which makes them a perfect choice for different occasions.