If you are looking for a bottle of affordable wine, the 14 Hands wine brand shouldn't be overlooked. Yes, some wine experts only consider terroir wines that have been refined by age. They probably wouldn't look at a reasonably priced wine, especially not one that comes in a can, not that this is the case for all of this brand's wine. 14 Hands produce many varieties of wine in bottles as well as in cans. 
14 Hands is a company based in the United States of America. In this country, according to Gallup polls, 42% of people prefer beer to wine and spirits. Beer is associated with sporting events like football. It is also considered to be a cheap option. However, affordable wines are on the rise giving people the opportunity to taste wine without spending a fortune. 14 Hands introduced wine in cans as they thought that this would appeal to the younger generation. 
In this article, we will take a look at the 14 Hands brand and see if they are helping people choose wine as their preferred alcoholic beverage. We will also tell you about the different varieties they produce. You will see that there is a great choice. 
Is Wine Becoming More Accessible?
Yes, it is. With reasonable prices, more people can afford to buy it. If you are having a party, yes you will buy beer, but now you can also buy wine. You may even convert people to wine.
Vegan Wines
You may think that all wines are vegan, but they're not. Yes, there is a growing rise in vegan wines due to popular demand, but if it doesn't say vegan on the bottle, then it most probably isn't. Vegans don't eat any animal products at all including meat, fish, eggs, and dairy products. Yeast is usually used to help the start of fermentation. Very strict vegans believe that they shouldn't have yeast, but it is, in fact, not an animal product. However, it is during the refining process, that animal products are used, such as gelatin and fish bladder protein. If you really only want to drink vegan wine, you may have to search. Specialised wine shops will probably have a reasonable selection.
Different Tastes
People are looking for more varieties of wine to suit all tastes, so the market is growing and new blends are being produced. Yes, certain varieties remain popular, such as white wines like Chardonnay, Riesling, Prosecco, and Sauvignon Blanc and red wines like Cabernet Sauvignon and Merlot. Rose wine is also popular. However, lesser-known wines are now coming into play and if the wine is a reasonable price, more people will be inclined to try it. 
Affordable Wines
Terroir wine has always been popular with wine enthusiasts and has sold well, but now affordable wines are gaining in popularity. Prices of wine did go up in 2018 because of a poor season, but things have settled down now and you can still get a reasonably priced wine from your supermarket. 
Perhaps a reason for this is that canned wines are now gaining ground. The wine is the same in a can as in a bottle so why shouldn't you buy a can if you don't want to purchase a bottle. Rose wine, Pinot Noir, and Chardonnay are commonly sold in cans these days both in supermarkets and at festivals. In 2012, canned wine produced a revenue of 2 million dollars, but now it is 69 million dollars a year. There is a demand to make wine affordable.
Is Canned Wine Poor Quality?
A lot of people do think that wine in cans is going to be of poor quality. However, this is far from the truth. 
14 Hands produces both bottles and cans and the wine in both is of the same quality. They sell both wine blends and signature vintage wines which gives customers a choice according to their budget. Yes, the best wines usually come from terroir vineyards, for example, Champagne from France and Merlot for Bordeaux. However, you can still find quality wines at a more reasonable price and 14 Hands also offers a selection of vintage wines. 
What is a Wine Brand?
Wine is normally classified by different factors, such as colour, method of ageing, where it comes from, and grape variety.
If you are looking at a wine brand on the internet, make sure that the information gives you the following details:
Wine variety

Region

Signature characteristics

How it compares to competitors
What Do Wine Brands Offer Customers?
Customers who buy the same wine brand are looking for consistency. If they purchase a Merlot from one wine brand and like it, it's likely that they will choose the same wine brand if they want to try a Cabernet Sauvignon or a Chardonnay. 
Experts divide wine brands into two groups, terroir and commodity.
Terroir

: Terroir wines are wines that come from a specific region. The finest wines are usually terroir. Because the wine comes from the same place each year, each variety is going to be similar in taste. This is because the soil is the same, the climate is similar each year and the way the grapes are cultivated and processed is the same. It is very unlikely to get a blended wine that is terroir. They usually come from just one grape. Michele Dal Forno of Dal Forno Romano in Italy said that terroir wine is distinguished and that they are signature wines.
Commodity:

These wines and brands don't come from a specific region. They are more common than terroir wines. While wine experts may turn up their noses at commodity wines, they are, in fact, popular and reasonably priced. Many wine blends are commodity wines.
However, some brands produce both terroir and commodity wines. You can find good wines in both varieties so don't let snobbishness stop you from trying a commodity wine.
Is the 14 Hands Wine Brand Worth Your Time?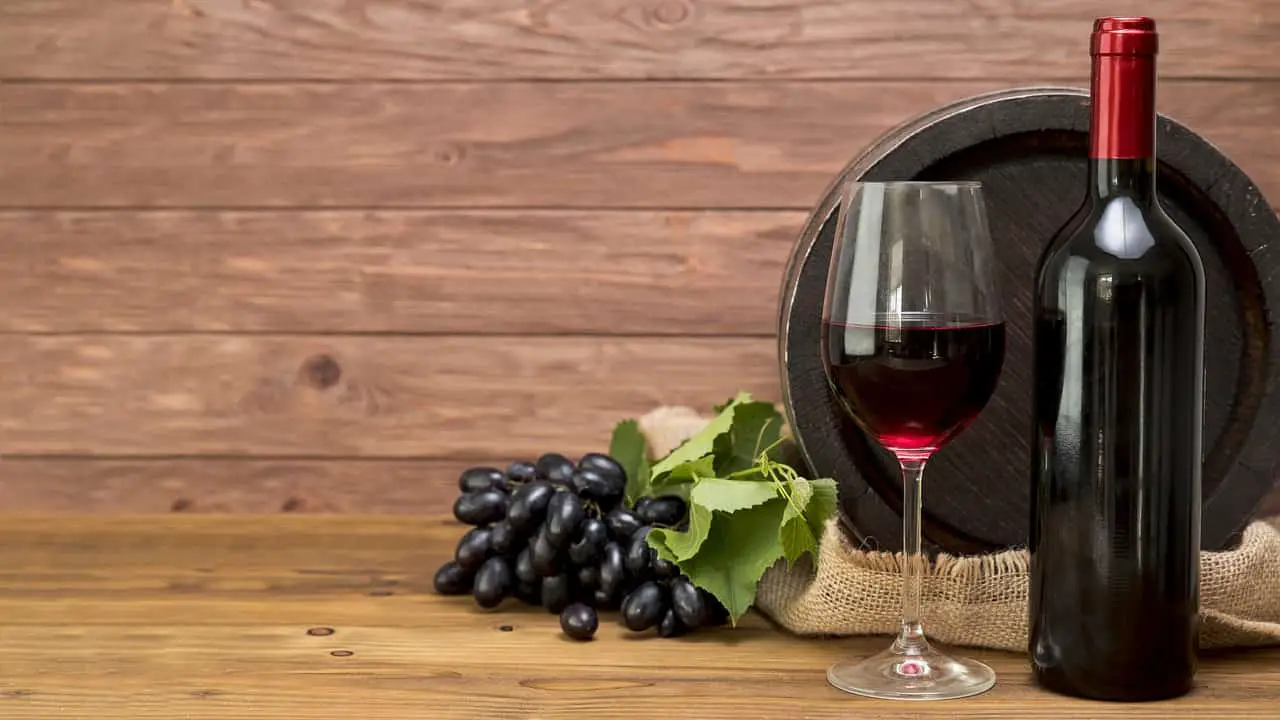 The 14 Hands wine brand is a commodity brand. We are now going to look at the company's history and the different varieties of wine that they produce. This will give you an idea of where they are coming from and if you want to try their wine.
The History of 14 Hands Wine Brand
14 Hands started selling wine in 2005. At first, they sold only to restaurants and they had just three varieties, Cabernet Sauvignon, Merlot, and Chardonnay. By 2016, they had sold 2 million bottles of wine and were now also selling in supermarkets and off-licences. Now they have over 25 varieties of wine on offer. They are the second largest winery in Washington State.
Where is the 14 Hands Winery Located?
The main vineyards are located in Eastern Washington and they cover 37 acres. They also have vineyards in California and Oregon. It is always nice to be able to visit a winery to taste the wines and perhaps even purchase some bottles while you are there. 14 Hands hold different events throughout the year at their winery in Eastern Washington. Most of these events are wine tastings. By 2016, more than 16,000 people had visited the winery. 
Who are Saint Michelle Estates
Saint Michelle Estates owns the 14 Hands brand. They are located in Woodinville, Washington and are based just in the US. However, they do import wine from all over the world, including France, Italy, and New Zealand. They are a big company and own or are in partnership with 35 brands of wine along the Pacific Northwest and California.
Is 14 Hands a Terroir Wine Brand or a Commodity Brand?
14 Hands are not tied to a specific region. Although they are mainly situated in Eastern Washington, they have vineyards elsewhere as well. They also produce mainly blended wine. These two factors mean that they are a commodity wine rather than terroir.
What is the Cost of 14 Hands Wine?
14 Hands wine is reasonably priced, but not so cheap that it would make you wonder if the wine was any good.
What Categories of Wine do 14 Hands Sell?
14 Hands is diverse. They sell cans, essentials, blends, reserve wine, and vintage wine. Let's take a look at all of these categories and the varieties in each category.
Cans
People buy beer in cans, so why not wine? It tastes the same and may attract beer drinkers. 14 Hands decided to produce wine in cans because they wanted to attract younger people. They might be more inclined to try wine from a can rather than a bottle. 
Here is a list of the wines 14 Hands produces in cans;
Red Blends.

This blend is made from mainly Merlot and Syrah from the Columbia Valley. It tastes of berries and cherries and has notes of black tea which increases the tannic effect
Rose.

This wine is produced from the vineyards of Washington State. It is a blend of five different varieties, Grenache, Cinsault, Cabernet Sauvignon, Merlot, and Syrah. If you are looking for a light, fruity wine, you won't go far wrong with this rose. It has a taste of peach, raspberries, watermelon, and strawberries.
Pinot Grigio.

This wine is produced in Washington state and is the nearest wine 14 Hands produces that is close to a pure wine. It only has 2% Sauvignon Blanc. The rest is all Pinot Grigio. It is a light and crisp wine and tastes of melon, green apple, pear, and honeysuckle.
White Wine Sparklers.

Many people enjoy a glass of sparkling wine when celebrating, but if you just buy it in cans, it can be enjoyed on everyday occasions. This wine is produced in Columbia Valley and is light with a touch of acidity. Many different wines are used to make this blend, including Muscat, Riesling, Cannelli, and Pinot Grigio. It tastes of citrus and apple and is a good accompaniment to appetisers.
Essentials
Essentials are wines that are produced from the grapes in the Columbia Valley. The whites are bright and light, with some acidity, while the reds have a full body. 14 Hands produce many different varieties in this category and we'll take a look at them now.
Rose.

This wine is the same as in the cans.

Cabernet Sauvignon

. This wine is 79% Cabernet Sauvignon, 19% Merlot and 2% of other red wines. It is produced in the Columbia Valley. It tastes of cherries and blackcurrants, and there is also a hint of coffee and spice. Tannins are also noticeable.

Pinot Grigio.

This is the same wine that you find in cans.
Riesling.

The grapes for this wine are grown in Washington State. It is unusual as it is not a blend, just pure 100% Riesling. It is crisp and acidic and has flavour notes of pear, apple, and apricot. You will find that it is quite tart, but there is also a touch of sweetness. This wine goes well with pasta.
Merlot.

This wine, which is produced in Colombia Valley, is a particularly fruity wine. It tastes of cherries, plums, and blackberries, with a hint of coffee. It is 85% Merlot, 10% Syrah, 4% Cabernet Sauvignon, and 1% other red wines.
Sauvignon Blanc.

This wine is produced from grapes that are grown in Washington State. It is mainly Sauvignon Blanc, but there is also 7% Semillon and 4% Chenin Blanc. Flavour notes include gooseberry, guava, and grapefruit giving it a crisp acidity. It is nice served with appetizers and fish dishes
Moscato.

This wine is light, fresh, and smooth. It is produced using grapes from Colombia Valley and is 90% Moscato, with 10% coming from other varieties of white wine. Flavour notes include tangerines, melons, orange blossom, honeysuckle, and peaches.
Chardonnay.

This Chardonnay is lighter than most Chardonnays. The grapes come from the vineyards of Washington State and it is pretty much a pure wine. It has only 1% of other varieties in it. There are some rich tastes such as butter, vanilla, and caramel, but the main flavours are limes and pears. There is also a little baking spice which makes the wine slightly sweeter.
Brut.

This variety comes in both brut sparkling white and brut rose.

The white is a blend of different white wines, but the percentages aren't given. It is fruity and acidic and has light notes of pear, citrus, and apple. The rose also doesn't give away the percentages of wine varieties. It has light tannins and tastes of rhubarb and cherries.
Blends
The blends that 14 Hands produce are reasonably priced so could appeal to people who are just starting out on their wine journey. Most have a delicious fruity flavour and we will take a look at them here.
Kentucky Derby Red Blend.

This wine has been produced as a limited release variety. It is a blend of Petit Verdot, Merlot, and Cabernet Franc. It has notes of dark fruits like blackberries and plums, with a hint of chocolate and pepper.
White Wine Blend.

This is a fruity and floral blend of white wine. It is acidic and you can taste pears, apples, and lemons, which also makes it feel crisp. It is a blend of many different grapes including Muscat, Chenin Blanc, Riesling, and Chardonnay.
Bold Red Blend.

This is a robust and bold wine with strong flavours of cherry, cola, spices, and cedar. The blend is made up of Merlot and Syrah, with a hint of Petite Syrah and some other reds.
Juicy Red Blend.

This wine blend has soft tannins and tastes of dark fruits such as black raspberries, blackcurrants, and blueberries.
Reserve Wines
The reserve wines all come from the same place, Horse Heaven Hills. However, most of them are still blends.
Rose.

The rose has bright, but delicate flavours. You will taste raspberries, peaches, and strawberries. It is a great wine to have on a warm summer's evening. It is mainly made from Syrah, but there is also 14% of Pinot Grigio, and 12% Cabernet Franc. 
Chardonnay.

This Chardonnay is packed full of fruity flavours. You will taste peach, guava, and mango, with some warmer notes including baking spice, coconut, caramel, and vanilla. It has a medium body so will go well with white meat dishes like chicken and pork, as well as vegan and vegetarian dishes. 
Sauvignon Blanc.

This is a fruity wine with tastes of mango, passion fruit, and grapefruit. It goes well with appetizers.
Dry Gewurztraminer.

This is an acidic wine but it is crisp and fresh. It has floral notes as well as fruit flavours of citrus.
Cabernet Sauvignon.

This is pretty close to a pure wine as there is only 3% of Merlot, while the rest is Cabernet Sauvignon. It is robust and fruity. You will taste blueberries, blackberries, and currants, as well as tannins and cocoa.
Merlot.

This wine is 90% Merlot and 10% Cabernet Sauvignon. The tannins match the smooth finish. It has dark fruit flavours of black cherry, blueberries, and blackberries. It goes well with steak and barbecued dishes.
Chenin Blanc.

This wine is both gentle and bright. It is slightly dry and has the fruit flavours of pear, melon, passion fruit, and peach. 
Late Harvest Viognier.

This wine is both sweet and acidic. It has the taste of honey, dried fruit, orange blossom, and candied peaches. This wine could easily be enjoyed with a light dessert.
Petit Verdot.

This red wine contains smooth tannins and has a robust body. You can taste blueberries and baking spices.
Grenache.

This red wine has vanilla notes with a fruity flavour given by blueberries and redcurrants.
Syrah.

 This red wine only has 1% of Viognier wine. The rest is pure Syrah. It is robust and has textured tannins. You will taste blackberries and there is a smoky finish. It is a good wine to serve at a barbecue.
Tempranillo.

This wine just contains 8% Malbec. 92% is Tempranillo. It is rich and is a savoury wine. You get hints of fig, pomegranate, and sage.
There are some other blends and these include,

Cabernet Franc-Merlot, Mourvedre-Grenache,

and

Red Wine Blend.
Vintage
There are just three varieties of vintage blends which we have described below.
2015 Vintage Series Red Wine Blend Label 1.

This wine blends together 43% Cabernet Franc, 29% Merlot, 14% Syrah, and 14% Cabernet Sauvignon. This wine is robust and has a fruity flavour composed of light blueberries and deeper boysenberries. There is an earthy hint beneath the fruity flavour making it ideal to serve with red meat.
2015 Vintage Series Red Wine Blend Label 2.

This vintage blend is almost the same as level 1 with notes of blueberries and boysenberries. However, it is earthier and has a hint of coffee. 
2015 Vintage Series Red Blend Label 3.

This vintage is similar to the first two, but it has a fresh finish.
Has 14 Hands got a Good Reputation?
14 Hands does have a good reputation. They have had certifications from both Salmon-Safe and LIVE ( Low Input Viticulture and Enology). Experts have rated their wines at 80 or above on a scale of up to 100. This is excellent as their wines are reasonably priced. They offer competition against some terroir wines.
What is the Overall Value of the 14 Hands Brand?
14 Hands offer great value for what wines they produce. They have high ratings, good reviews from both customers and professionals, and they are connected to excellent vineyards. They are very concerned about sustainability and climate change. These are a lot of positives for a brand that produces commodity wines.
Pros
They offer a large selection of American wines.

The wines are all affordable and not overpriced.

Most of their wines have fruity flavours.

None of the wines are too robust, acidic, or too heavy in tannins.

The wines can easily be paired with food.

There is a wide selection of varieties, in fact over 25.

14 Hands uses sustainable methods of growing their grapes and producing the wine.

Most Reserve wines are almost made with the same variety of grape,

The Reserve wines come from one particular area.

Good reviews.
Cons
Of course, where there are pros, there are inevitably cons although we think that the pros outweigh the cons.
Most of the wines produced are blends

You're not given the proportions of the varieties used in some of the wines.

They don't produce many sparkling wines. The only two comes in cans and essentials.

Most of the wines aren't aged.

Apart from the Reserve wines, the varieties are not particular to a certain region.
Overall Impression
14 Hands deserves to be recommended. The wines are classic even though most are blends. Many of the wines have a balance of tannins, acidity, fruity flavours, and spices. If you are wary about buying a bottle, try a can to see if you like their wines. Also, look up reviews of the wines. Most are positive so that should put your mind at ease.
Recommendations
Perhaps you would like to try a 14 Hands bottle of wine. Why not try one of our recommendations
14 Hands 2015 Cabernet Sauvignon.

The grapes for this wine came from the Columbia Valley. It is vintage and was voted 88 out of 100 by experts. You are aware of the tannins in this wine which tastes mainly of plums. It is a good wine to swerve with lesser known meats such as duck or venison.
14 Hands 2017 Rose.

Rose wines are often overlooked, but this variety certainly shouldn't be. The grapes came from Washington State and it was awarded 86 stars out of 100. It is a dry wine and tastes of cherry and melon.
14 Hands Winery Hot to Trot.

The grapes for this wine were also grown in Washington State. It is a red wine and blends Grenache, Cabernet Sauvignon, Syrah, and Merlot. It has a dark fruity flavour with fresh acidity. It would be a good wine to have with steak or another red meat. 
Frequently Asked Questions
Is the 14 Hands Cabernet Sauvignon Dry?
No, this wine isn't dry at all. It has a smooth and bright flavour, as well as being light for a red wine. It isn't too robust and would probably go well with appetisers or a pork dish. It would also be a good wine to have with pasta in a tomato sauce like spaghetti bolognese. The wine tastes like black cherries and has a touch of coffee. You could even drink it with chocolates after a meal.
Is 14 Hands Vegan?
It isn't that easy to find vegan wines, although there is now more demand. If you are a vegan you will be pleased to know that 14 Hands is indeed vegan. All the grapes used are strictly controlled in Washington State and bottled in their facility in Paterson, Washington. They don't feel the need to use animal products in the production of their wines which is commendable.
What Grapes are Used to Make 14 Hands Hot to Trot?
To make this wine, a large selection of grapes were used, but this doesn't make it any less a wine than one which is made from just a couple of varieties of grapes. The main grapes used are Syrah and Merlot with the addition of Pinot Noir, Grenache, Mourvedre, Petit Verdot, Zinfandel, and Cabernet Sauvignon.