During the pandemic, we haven't been able to go out and have a drink and a meal as we used to and this could have been a disaster for the wine industry. However, as well as buying wine from the supermarket or off-licence, wine clubs have become very popular during these times. People get to taste different wines and have them delivered right to their front door. Partly because of this, the wine industry has remained strong.
In this article, we will tell you more about wine clubs and give you our top three from the Napa Valley in California.
How Do I Find the Best Wine Club?
Let's first take a look at the factors we need to study before choosing a wine club to join.
Company Reputation
It is important to look up what sort of reputation a wine club has. Read reviews from customers as well as from online wine critics. The wine clubs we have chosen have an A- or above rating on Better Business Bureau. On consumer aggregate sites, they have received an above-average rating. It is important to check that nobody has filed a complaint against the wine club you are interested in. If you are looking at a wine club that has been around for years and it has prestige, you will be one step nearer to making your choice.
Delivery and Shipping
While your first instinct is to look at the wines that the wine club offers, it is also a good idea to check what arrangements there are for shipping and delivery. Their delivery time may be long and perhaps they don't ship to where you live. 
Not all wine clubs offer free postage, but it is a great advantage if they do as postage can bring up the cost of your wine per bottle.
Check the delivery and shipping times. If it's more than around ten business days, you might want to look elsewhere unless you are really keen on the wines on offer.
It is important that the wine is packed securely and there is a return policy if any of the bottles arrive damaged in any way. It is also important that there is something in place for if you miss a delivery. A good wine club will give an estimated time of delivery. 
A final perk is if they will ship to a different address to yours. You might want to send wine to a friend or relative for a birthday or Christmas. Wine makes a great gift for the wine enthusiast. 
Refunds and Returns
 You need to check that there is a policy for returning the wine if the package is damaged in transit and some of the bottles were broken. It's very rare, however, to find a wine club that will just exchange a bottle because you don't like the taste. Joining a wine club is more about taking on new experiences rather than drinking what you are used to.
Subscription Options
Make sure that there are secure payment options before you pay. Look at the different subscription options so that you can find a subscription that suits your budget. Other things to look at include the shipping frequency and if you can change your order before it ships. Of course, you will want to know what types of wines are in each batch. 
Wine Selection and Quality
\It is important to know what wine the wine club sources and from where. You will want to know which vineyards are used and it's a good idea to see if you can find more about them online. Check the year the wine was produced, any tasting notes that are given, and the grape varieties used. It is good if the wine club offers a selection of wine from different vineyards as this will give you a chance to try a few different wines before deciding which you like best. 
Be careful if the wine club doesn't give much information on the different wines. They could be shipping in bulk or using blends of wine. Although there is nothing wrong with blends, they may not be a good choice in taste or aroma. 
Some subscriptions will tell you what you are getting and this can be a good thing if you know what you like. If you are starting out on your wine journey, you might prefer to have a selection made for you. Other people might just like to have a surprise.
What are the Best Clubs for Napa Wine?
 Now it's time to take a look at our choices of the best wine clubs in the Napa Valley. We will give you both the pros and cons of each one so that you can make a fair decision as to which you would choose.
Best for Full Experience: Cake Bread Wine Company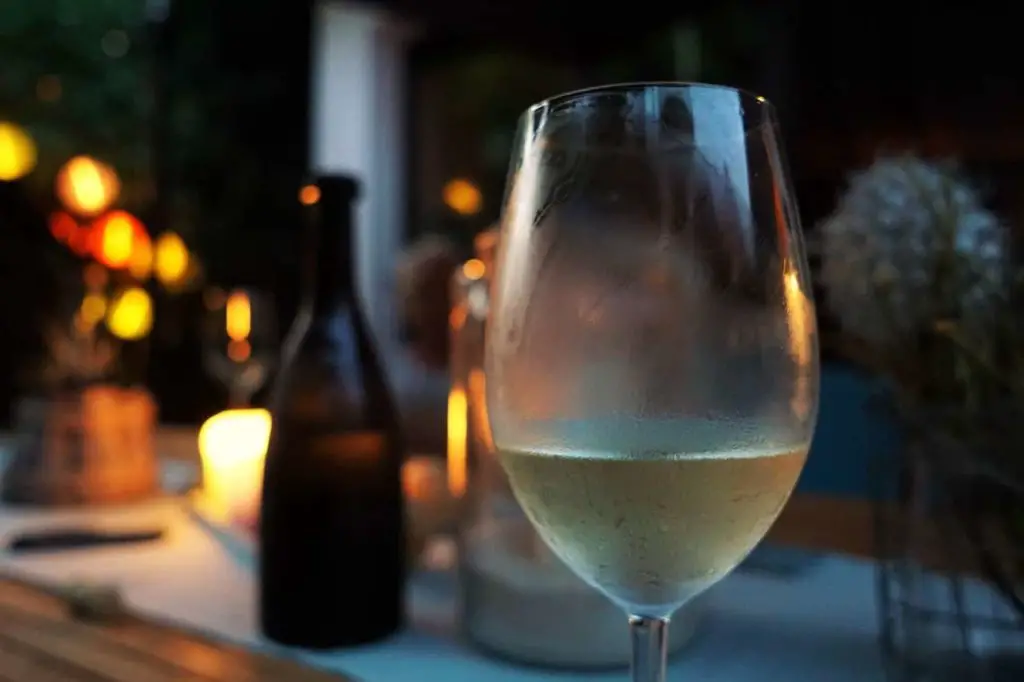 The Cake Bread Wine Company has been around since 1973. They first concentrated on Chardonnay and they sold 157 cases in their first year of trading. Now they have diversified and also include wines such as Zinfandel, Cabernet Sauvignon, and some vintage wines. When they established a new winery, they began to export all over the world, in particular, to Singapore, Hong Kong, Japan, Canada, and the UK. They are now well established and you can even book a tasting tour, go to a wine class, and of course, they have their wine club. Unfortunately, a lot of these perks can't be held during the pandemic.
Company Reputation
Cake Bread Cellars has been around for a while and during this time, they have established an international reputation. They have an unofficial A+ reputation on Better Business Bureau and there haven't been any complaints filed against them. You can be assured that they are a reputable company.
Delivery and Shipping
You have the option to ship either to your home or the office. Wherever the wine goes, there must be someone of legal drinking age to sign for it.  You can get shipping updates by email. If there are problems with your shipment there is a customer support centre to contact.
It is easy to cancel your subscription at any time. If you want to skip a delivery you can do this once a year.
Subscription Options and Perks
There are many perks associated with taking a subscription out with Cake Bread Wine Cellars although, with the pandemic, some of these won't be running. In normal times you can go to tastings on Fridays, cooking classes, have discounts at tastings, access to the Wine Club Lounge, and the ability to buy wines all year round. You can even get 15% off new wines.
Membership is expensive; around $1000 a year, but the perks give you a complete wine experience.
There are four wine options so you can choose the wines that go with your personal taste or perhaps try something new. 
Wine Selection and Quality
There are four subscriptions you can take out, each with a different selection of wines. The wines are selected for you and you will know what you are getting. The selections are good and you will get excellent reserve wine such as Sauvignon Blanc, Cabernet Franc, Pinot Noir, Cabernet Sauvignon, Chardonnay, and others. Cake Bread Wine Cellars have received an average of 4.5 stars on sites such as wine.com.
Cake Bread owns 11 vineyards and all the wine you receive comes from them. They will send you wine notes and even recipes of what to pair the wine with each time they send you a shipment.
Pros
The wine is quality controlled

Impressive perks

Full wine experience
Cons
The subscription is expensive

You can't select what wines you want

Inflexible subscriptions 
Best Within Budget: Gold Medal Wine Club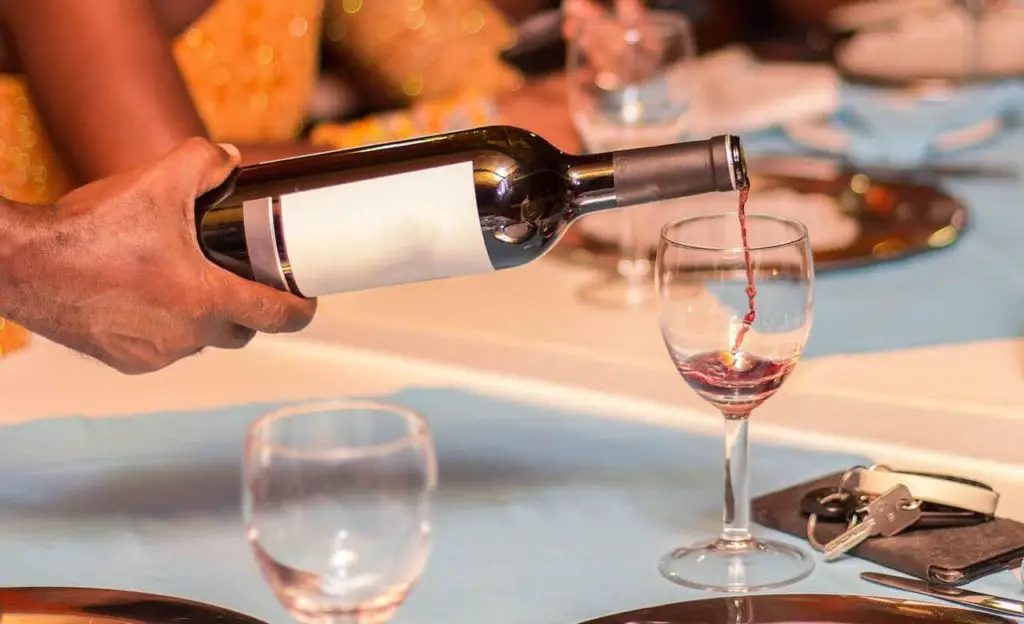 The Gold Medal Wine Club has been in business for more than 25 years. It has become one of the most popular wine clubs in the US because it has good wines at reasonable prices. You will get wines from small family-owned vineyards which produce wine in small batches. 
It has an easy to navigate website which suits both people who want to buy wine and those who want to learn about wine. 
Company Reputation
On average, Gold Medal Wine Club has achieved a 4 out of 5-star rating on consumer sites and is unofficially the holder of an A+ rating on Better Business Bureau. It has been rated so highly because the wines are excellent and there is a good choice. Customer service is excellent. As well/ Problems are dealt with fairly and promptly.
This wine club has been featured in many publications including The Wall Street Journal and Forbes.
Delivery and Shipping
You can ship to any address which is useful if you want to send a gift. There must be someone of legal drinking age to sign for the wine.
The Gold Medal Wine Club is informing customers that there might be a delay in shipping due to Covid. In most cases, they will process your order in a couple of days and then shipping will take up to two weeks. 
If you order six or more bottles of wine you get free shipping, but cases do come in packs of four bottles. You would really have to order two cases.
Taxes are sorted depending on which state you live in. If your bottles are damaged, you can get a refund up to two weeks after receiving them.
Subscription Options & Perks
There are six subscription options in addition to the Plus Program. You can order up to four bottles of wine each month, every other month, or every three months. This gives you versatility and will suit different budgets. 
In addition to the wine, you get tasting notes, recipes for food pairings, a colour newsletter, and information about the makers of the wine you are getting. You can get additional bottles with Plus Membership.
Wine Selection and Quality
Gold Medal Wine Club specialises in both red and white wine from California as well as some international wines. What you can be assured of is that all the wines come from a small batch from a family-owned winery. These wineries can all be found on Wine.com.
You can preview past wines, but you aren't able to choose what wines you get. However, all of the wines chosen will have had high ratings. In the case of the Platinum Club, wine that is rated below 90% isn't selected. 
The choice of wines include Malbec, Pinot Noir, Chardonnay, Syrah, Cabernet Sauvignon, and Grenache.
Pros
A good choice of wines

Small batch wine

A lot of different subscriptions

All subscriptions are reasonably priced
Cons
High shipping fees

You can't choose which wines you want
Best Overall: California Wine Club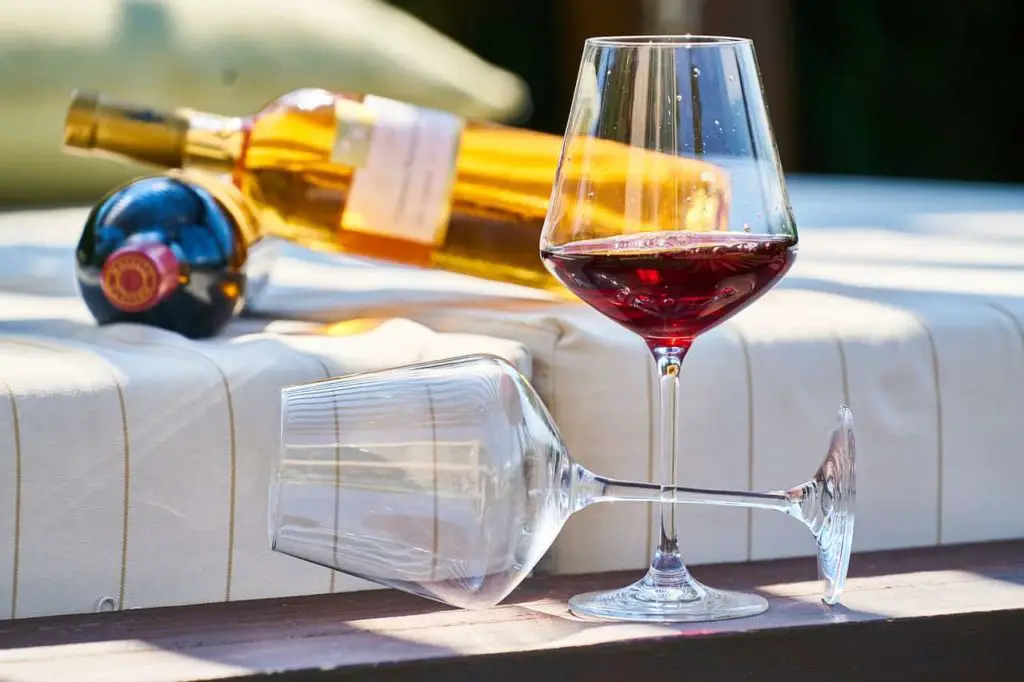 The California Wine Club has a great reputation and is well known even though it is a small family-owned business. This means that all the bottles of wine you will be getting have been produced and inspected by them. 
This wine club has been around for over thirty years and sends you wine that you won't always find in your local supermarket. As well as shipping in the US, they also ship internationally. 
This company is environmentally friendly as they will recycle corks.
Company Reputation
California Wine Club is well established and respected/ Not only are the wines good, but their customer service is excellent. They score at least 4 out of 5 in customer ratings, if not more. 
They also have an unofficial A+ rating in the Better Business Bureau. 
Delivery and Shipping
As is normal, here must be someone of legal drinking age to sign for the wine. There is a reasonable shipping charge of $14 per shipment. You will get a tracking number so you will be able to track your wine. 
The only real disadvantage is that shipping times can vary. Your wine could take just a few days to reach you, but it could also take up to three weeks. 
The great thing about this club is that if you are not satisfied with what you get, you will have a 100% refund, no questions asked.
Subscription Options & Perks
There are subscriptions for every budget ranging from the lowest priced Premier Club to the most expensive aged Cabernet series. You don't have to sign a contract meaning you can cancel whenever you want. 
The wine club is flexible and you can choose to have your shipments monthly, every two months, or quarterly.
There are a lot of perks you get with a subscription which include a newsletter with each shipment, tours of wineries, access to personal wine consultants, and 10% off wine club gifts.
Wine Selection and Quality
Apart from international exports, you will get artisan wine from California. These wineries are small and well respected. Each month the selection changes and although you can't hand select the wine, you can reorder your favourite wines. 
If you are interested in the top wines out there, join the Signature Series subscription which has wines rated at 90% or above.
The choice of wines is immense. You won't only get wines from California, but also from countries all around the world.  As a real treat you could get an aged Cabernet.
Pros
The wine club has an excellent reputation

Easy to cancel your subscription

A great selection of both Californian and international wines

The subscriptions cover a wide variety of budgets
Cons
Some subscriptions are expensive
Frequenty Asked Questions
What makes  a good wine club?
A good wine club will offer excellent wines and customer service. What you don't want is sub-standard wine and no way to complain if you aren't happy. 
It is a good idea to read everything on the website of a wine club. Check what delivery and shipment is like, look at what wines you may receive, and if there are flexible cancellation policies. You don't want to be locked into a wine club if you're not happy with it. Neither will you want to pick a wine club that has very little information on its website. 
Is a wine club worth it?
A wine club won't save you money. You could just go to a supermarket and buy more reasonably priced wines, but you probably won't be getting highly regarded wines unless you know what to look for. A wine club will introduce you to a good wine selection and you may try wines that you might not have otherwise considered. Your palate will be opened to something new and exciting.
In addition, joining a wine club will mean that you are getting a regular delivery of wine so it is convenient. 
Most wine clubs offer different subscriptions so you should be able to find one that fits your budget.
Final Thoughts
It can be difficult to choose a Napa wine club because there are so many out there. This isn't surprising because Napa Valley is a wine enthusiast's paradise. Your choice will depend on many factors; the wine offered, the price of the subscription, delivery and shipping times, and the reputation of the wine club, but in the end, you have to make an informed decision based on the information you have. We have given you our favourites, so we hope that one of these will suit what you are looking for. They all have good ratings from both customers and online wine critics. They also give you some flexibility with your subscription and perks which are always a bonus.