ver the past few years Declassified Bordeaux Wines have been creeping into the mainstream. Few people know about them and lots of people are put off as 'declassified' doesn't imply the wine will be good quality. The truth, in fact, is the exact opposite.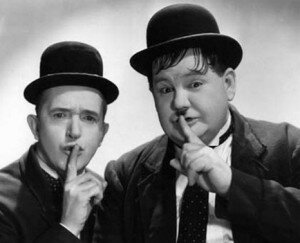 Chateaux are secretive about their Declassified Wines
Declassified Wine is haunted by lots of smokescreens and mirrors. The chateaux who produce it don't want their customers to know about it;
the merchants who sell it are handicapped (sometimes legally) by the chateaux's insistence on anonymity and the wine buying public is totally confused about it. No wonder it attracts a niche market!
I'd like to demystify Declassifed Wines so that we can all benefit. Let me explain . . .
Declassified Wine is a bit of an ambiguous term but in this instance the Declassified Wine I am referring to generally comes from a fairly prestigious Classified Chateau. (Top Bordeaux chateaux are ranked under various Classifications and are known as Grand Cru Classe or Classified Chateau).
Declassified Wine is the surplus wine that has not made it into the branded wines produced by the chateaux.
This wine is not labelled under the chateaux's brand name(s) as a classified wine (Grand Cru Classe), instead it is labelled under the generic AOC or given a fancy name that has nothing to do with the chateau.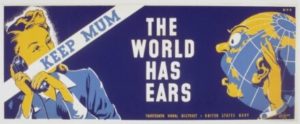 You might not think that Declassified Wines are not up to much and to be honest most people are fairly sceptical when told about this practice. But the keywords to remember here are'prestigious chateaux.'
Wines produced by these top chateaux have certain advantages; they benefit from state of the art wine making, the best experts and oenologists, cutting edge technology and immaculately managed vineyards lying on the best terroir. In short these wines are made to the highest standards – they are the aristocrats of the wine world.
Declassified Bordeaux is made by the same team that produce the Classified Chateaux's flagship wines.
This means that the Declassified Wine is made with the same level of expertise. The wine is also normally made from the same vineyard so it has the same pedigree and provenance.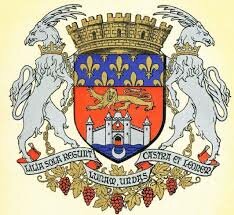 Is Declassified Wine Any Good?
Simply put, it depends. To me, it all boils down to where it comes from. You can bag yourself a Declassified Wine from a top flight estate without the price of a Premier Cru if you are lucky. But therein lies the rub – as the top chateaux
don't want you to know who produced it, Declassified Wines are made anonymously. This means that you will either have to play the part of private detective or trust your wine merchant.
As merchants we do know where the wine comes from but we aren't allowed to tell you (but we will always give you a few clues if you want to try and find out).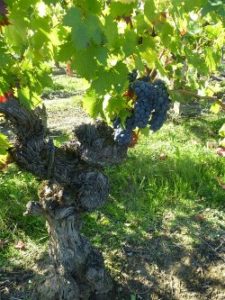 Why do Chateaux Declassify?
1. Chateaux are constantly having to replant their vineyards. Think of it as 'rolling stock' if you will. It's part of their general vineyard management but replanting can also occur if a chateau acquires another estate whose vineyards need rejuvenating or if the chateau wants to introduce another grape variety.
Grapevines can attain a great age but generally as they grow old their productivity drops off. Whilst some grapevines in Bordeaux are the grand old age of 100 most are between the ages of 10 and 30 years old.

Overall the quality of the grapes increases with age but the yield (crop) decreases. This means that in order to keep production levels constant the chateaux have to plant new vines.
As the quality of the grapes on these young vines is not as good as their older siblings the chateaux can not put it into their Grand Vins (flagship wines).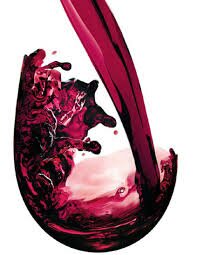 2. Bordeaux Grand Vins are blends. In prestigious estates, only the best wines made from the best grapes are blended to be sold under the name of the estate for the highest possible price. Vineyards are typically divided into plots of 3 or 4 different grape varieties (Cabernet Sauvignon, Merlot and Cabernet Franc are the most common).
Part of the skill of the wine making expert is to create these blends using different vats or barrels of wines made from each separate grape variety. One grape may perform better than the others depending on the growing conditions for that particular year, which means that the winemaker requires less of the others.
The end result is that high quality vats of wines that don't meet the flavour profile for the vintage are surplus to requirements.
So what do the chateaux do with the rest? They make a Second Wine. Second quality wine is blended and sold under a second label, generally for about one third of the price of the Grand Vin. Some chateaux also make a Third Wine.
A case in point is Premier Cru (First Growth) Chateau Latour in AOC Pauillac; the Grand Vin is Chateau Latour, the Second Wine is Les Forts de Latour and the Third Wine is Pauillac de Chateau Latour.
Once a chateau has filled out its requirements for its Grand Vin and Second Wine any remaining wine would be sold as Declassified Wine anonymously for even lower prices, distributed privately or sold to restaurants.
Why are the chateaux so secretive about their Declassified Wine?
Declassified Wine is all about brand protection and manpulating prices. The chateaux want to protect the prestige of their Grand Vin (and its high price). They simply don't want to devalue their brand by making less expensive wines available under their chateau name.