There are lots of wine subscription services out there, so how do you pick the right one? It is a good idea to research more than one to see how they compare in price, quality, shipping, and customer support. Perhaps you are looking for unique and exclusive wines, or maybe you want familiarity. Do you want to try out a bottle or two first? If so, you may want a wine club which also has a shop. 
In this article we will be taking a look at the Martha Stewart wine online service. She offers both a wine club and the possibility to purchase wine by the bottle. With each option you will get details about the wines you are purchasing which includes flavours, aromas, acidity, and food pairings. Martha Stewart has gone to a lot of effort to research the wines she is offering and to introduce you to a whole new world of wine. She encourages customers to try new wines and not to just stick to the same wine each time. This is where the club comes into its own. You can choose if you want red wine, white wine, or a mixture of both. However,  they choose the varieties so there may be one or two bottles that you aren't so keen on. Martha says that you should trust your palate and understand that what you like might not be the same as your family or friends.
Subscription Options with the Martha Stewart Wine Club
There is just one subscription option and that is to receive 12 bottles every 12 weeks. Each shipment costs $89.88 which works out at $7.49 a bottle. This is very reasonable for quality wines. With your shipment you get serving, pairing, and entertaining suggestions as well as a  tasting guide. With your second shipment you will be given a 7-piece lever pull corkscrew set. This set includes an all-metal corkscrew, foil cutter, wine collar, wine pourer, wine stopper, and spare screw. Now and then you will get free wine accessories in your box, and the best thing is that you get free shipment. Not all wine clubs offer this. If you find that 12 bottles every three months isn't enough you can order more bottles from the online shop, but be sure to order six or more otherwise you will have to pay for shipping. 
Shipping Regions
Martha Stewart ships throughout the United States apart from certain states which prohibit any shipment of alcohol. These states are Alaska, Alabama, Arkansas, Delaware, Hawaii, Kentucky, Mississippi, Oklahoma, Rhode Island, South Dakota, and Utah. Don't attempt to order wine from Martha Stewart if you live in any of these states as your order will be void. The company follows local, state, and federal law to the letter. There must be someone aged 21 or over to sign for the shipment and ID can be asked for if the driver isn't sure that the person is over 21.
What to Expect From the Martha Stewart Subscription Service
Your experience with the Martha Stewart wine subscription service is easy from the beginning of the process until you taste your wine. The website is well set out and easy to navigate with nice pictures of the wine. When you choose the wine club option, you can see the different varieties of wine that will be sent in the next shipment. You can choose red wine, white wine, or a mixed shipment. You will get details of each bottle of wine you will receive so you are not going into it blind. Once you open an account, you are able to access it at any time to delay a shipment, order more wine, update your subscription, and cancel if you want.
Martha Stewart exudes elegance so you can expect your shipment to arrive well-packaged. The box is well-designed and inside the box you will find pamphlets about the wines and food pairings. Shipping is quick. You can expect to get your wine within five days of ordering. 
Detailed Information About the Experience You Can Expect with the Martha Stewart Wine Subscription Service
Signing Up
You will be impressed when you enter the Martha Stewart website. It is presented beautifully with lovely photographs of the wine you can order as well as details about each bottle. 
Once you have decided whether you want to order wine by the bottle or if you want to join the club, the process is simple. Both options ask for your name, address, and email address. With the wine club it asks if you want red wine, white wine, or a mixture of both. Then it will ask for your payment details..You can pay by credit card, Amex, or PayPal.  If you are ordering wine by the bottle, you have to add the wines to your cart and then go to the checkout where you will be asked for your details. It's as simple as that. 
Shipment
If you place your order before 2.30 p.m., your order will be shipped that day and should take three business days to get to you. If you place the order after this time, you can expect your order to arrive within five days. You will get an email from FedEx giving you a tracking number so you can see where your delivery is. The only downside is that someone has to be home to receive and sign for the package. They won't just leave the box on your doorstep. However, if you work, you can choose to have the shipment delivered to your work address. Remember though, that the package will be heavy so it may be difficult if you have parked some distance from work. 
The shipment doesn't come in a plain box. It has a wood grain design which immediately makes you think of quality. It is an attention to detail that should be appreciated.
Opening the Box
When you open your first shipment, you will find a welcome note from Martha Stewart. It's just a little thing, but it makes you feel as if you are special. You will also find food pairings and what events the wines would best be served at. For example, if you are holding a barbecue for your friends and family, a Pinot Noir would be a great match. A dry rose is a fun, light, and flirty wine that would be ideal for sipping on the patio. If you are having a dinner party with an Italian theme, a Sangiovese is ideal. A Riesling pairs well with many different foods so is a versatile wine and is well-regarded so could easily be served at a formal dinner. 
On the inside of one of the flaps, you will get a layout of the wines in the box so you know immediately if you have the right wines. However, you will find that the Martha Stewart subscription service is reliable. They pay a lot of attention to detail and this is reflected in the bottles themselves. The labels are attractive colours and the design is elegant. There is also a note stating that the box is environmentally friendly.
Partnership with Drinks,com
Martha Stewart has a partnership with Drinks.com. They connect markets to the $250 billion alcohol market. Their WasS (wine as a service) gives Martha access to a large network of wine producers all over the world.  Drinks.com sources and vets every wine they recommend before they get passed to Martha. They have connections with winemakers and vineyards from many different regions both in the US and elsewhere. It was a smart move on her part to connect with Drinks.com as she can get the wines to the customer more quickly than if she had to build distribution centres. 
Martha has tasted and approved all the wines that she sells. She personally selects and curates all the wines so you can be assured that you are getting a quality product. She is knowledgeable about wine and the wine industry.
A Selection of Wines Offered by the Martha Stewart Wine Club
A D'Arche Graves Bordeaux
This Bordeaux wine is a mix of Cabernet Sauvignon and Merlot in equal parts. It is deep ruby in colour and tastes of blackberry, cassis, dark cherry, coffee bean, spices, and liquorice. It is quite acidic which comes from the Cabernet Sauvignon part of the wine. Merlot is a less acidic wine. This wine  pairs well with many dishes such as fish, shellfish, clams, oysters, mussels, sushi, chicken, and pork. Surprisingly, it is not the best match out there for red meat. It also goes well with vegetarian dishes especially those containing mushrooms or green beans. Mashed potato and gratin dauphinoise also pair well. It is a good wine to serve at a dinner party.
Georges Vigouroux Merlot
Merlot tastes a lot like Cabernet Sauvignon except that it is softer in tannins. It is a full-bodied, dry, red wine made from black and blue grapes. It is rich in cherry flavours and smells of chocolate-covered cherries. It pairs well with steak and richly sauced dishes. Surprisingly, it also goes well with a white meat. Chicken is a great accompaniment especially if it is served with mashed potatoes and green beans. It doesn't go amiss if it is served with tomato soup and a toasted cheese sandwich. In addition, it is great with desserts. Apple slices dipped in cinnamon or sugar are a great pairing as are  brownies, warm chocolate cake with ice cream and hot fudge sauce, and pumpkin pie and whipped cream.
Fog Harbour
This is a Cabernet Sauvignon and is a full-bodied red wine which is high in tannins. It has dark fruit tastes such as black cherry and blackcurrant. There are also savoury hints such as black pepper. It isn't as dry as the Bordeaux, but is higher in acidity. It pairs well with richer darker foods like steak and spaghetti with a red sauce. It would also go well with roast lamb and mint sauce. If you pair it with lighter foods such as chicken or fish, you won't get the full benefit of the richness of the wine. 
Bardoli Chardonnay
This Chardonnay is a bright yellow colour and it is very buttery. It is a dry, medium-bodied white wine with moderate acidity and alcohol. It tastes of apple,  lemon, papaya, and pineapple. You can pair it with a light chicken or fish dish. It also matches salads and cheese, especially semi-soft aged cheeses like gruyere and emmental. You could even pair it with a slice of cake.
Cannery Row Chapter One Chardonnay
This Chardonnay is a beautiful gold colour. It has a medium body and is light and refreshing. It has oaky notes of oak, nuts, and butter. There are also tree fruit notes of apple, melon, and pear, and faint citrus notes. This wine pairs with a cheese board, especially with cheddar and gorgonzola, and salads as well as desserts. The best desserts to pair this wine with are ones that are buttery, like a pie, and nutty desserts like pecan pie, baklava, and coffee and walnut cake.
Bernard Magrez Sauvignon Blanc
This white wine is fairly sweet with a long, crisp finish. You will get aromas of fresh-cut grass, peas, and asparagus as well as tropical ripe passionfruit and mango. There is also a hint of citrus. It is high in acidity with a moderate alcohol content. It is almost bubbly, making it even more of a delight to drink. This wine is a great accompaniment to vegetarian dishes such as a quiche, a salad, or spaghetti  with a vegetarian pesto sauce. It pairs well with green vegetables such as peas, asparagus, and green beans. Globe artichokes are also a good match. If you like meat, you can have it with chicken, and shellfish also goes well. Spicy foods, like Indian, Thai, and Mexican also taste good if served with this wine. Why not just throw a pizza in the oven as the acidity in the tomato sauce goes well with the acidity in the wine. It really is a good accompaniment to Italian food as well as spicy dishes. 
What About the Shop?
Perhaps you don't want to commit to the Martha Stewart wine club quite yet. If so, the answer is simple. Why not try out a bottle or two from the shop? This will give you an idea of the quality and taste of the wines on offer. The prices of the wine are reasonable so that's a bonus. In addition, you won't get hassled to join the wine club. It is totally up to you whether you join or not and you won't get daily emails asking you to join. There aren't that many wine subscription services that give you the opportunity to buy single bottles.. 
Is it a Good Idea to Join the Martha Stewart Wine Club?
We think that the Martha Stewart Wine Club is definitely worth joining. It offers a selection of quality wines which are also affordable. The website is easy to navigate and you get plenty of information on the wines you will be receiving.
Alternative Wine Clubs
There are a lot of wine clubs and shops out there that you can choose from, including Plonk, Reveal Wine, Wine Down, Palate Club, Vinely Market, Malvino, Gold Medal Wine Club, Winc, Napacabs, Vinebox, Cellars Wine Club, and Firstloaf. We think that Martha Stewart wine club is great, but it is a good idea to research other clubs to see what else is out there. We'll take a look at a couple of other wine subscription services  here.
Vinebox
This wine club is quite unique. What they do is send you samples of the wines you can sign up for so you can see what you like.. They deliver a glass worth of 9 bottles of wine in each box. We're not sure about this as you really aren't getting that much wine. The wines are, however, high-quality, but the bottles are small and pricey. You can choose a one-time shipment, you can have the wines delivered https://getzonedup.com/tag/adderall/ quarterly and pay quarterly, or you can receive the shipments quarterly and pay annually. It is cheaper if you pay annually. It is a fun idea and worth trying if you have the money.
Winc
Winc used to be called Club W. If you join, you will receive a box of four bottles. It is more expensive than the Martha Stewart wine club although you get a special price for your first shipment. Shipping is free which is always a bonus, but Martha Stewart offers this as well. Another positive is that they pair the wines to your personal taste by getting you to take a quiz before they send you any wine.  We like this idea as you are more likely to receive wines you like. Another advantage is that it is simple to cancel your membership without them hassling you. They also ship faster than Martha Stewart.
How Do I Choose a Wine Club?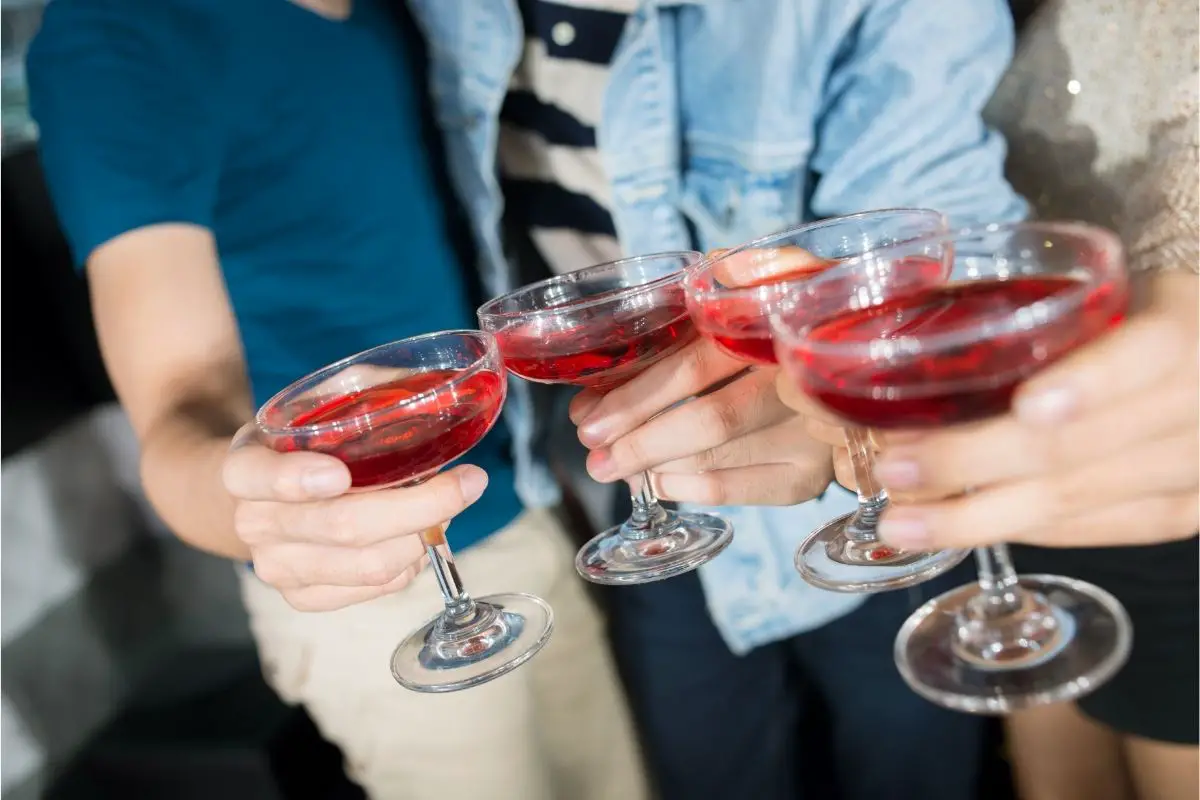 When it comes to choosing a wine club, the decision is subjective. Primarily you have to decide what your budget is. Other factors include how many bottles of wine you want, how often you want it delivered, and how much information the club gives you about the wines.
An advantage with Martha Stewart is that you know what wines you are going to get in your shipment and there is a lot of information on the website about the wines. You also have a chance to order single bottles. A disadvantage is that you get full bottles and not samples to try out first. Another  advantage is that you get quality wines. The best advice we can give you is to do a lot of research.
Frequently Asked Questions
Can I get my order any faster?
You can expect your box to arrive in between three and five days. However, you can't get priority shipping as of yet.
Do I have to pay for shipping?
If you join the wine club, shipping is free. However, if you order from the shop you will be charged $14.95 in shipping unless you order six bottles or more and then it is free. It is definitely a good choice to order in bulk if you are ordering from the shop.
Do I Get a Satisfaction Guarantee on Bottles I Don't Like?
If you order for the first time and you're not happy with the wines you receive, you can contact customer support and you will get a credit note to purchase more wine. However, you can't do this time and time again. The first shipment should give you an idea of what the wine is like and whether you want to order more wine from them.  Martha Stewart is a business after all.
Would We Recommend the Martha Stewart Wine Club?
Yes we would recommend the Martha Stewart Wine Club and we would also recommend purchasing bottles of wine from the subscription service. The wines are unique and not anything you would be able to get in your local supermarket or off-licence. You probably won't find many on other online sites either. Martha Stewart has gone to a lot of trouble to source exciting and delightful wines in conjunction with Drinks.com. The wines are selected from small artisan wineries and award-winning wineries from all over the world. Perhaps Master Sommeliers who are experts in wine might not appreciate that the wines on offer have come from a small group of vintners and that labels are put on to make them look different, but this is just snobbery. The wines on offer are very drinkable and you get lots of information about them, including food pairings. 
The Martha Stewart wine club is a great starting point if you are new to wine. If you're not, you will probably discover a whole new world of wine. You are given the option of choosing red wine, white wine, or a mix of both and you also get free shipping and fast delivery. What could be better?