Let's Look at the Apothic Wine Company
The Apothic Wine Company was opened in California in the United States in 2010. Even though they haven't been around for that long, they are rated highly not least because they state that they use the best grapes in California. 
Apothic started off making red wine and it has developed from there. Now they produce red, white, and rose wine as well as some dark wines. Their signature wine is Apothic Crush which is just a little lighter than a red wine. It is a blend of Zinfandel, Petite Syrah, Pinot Noir,  Teroldego, and Petit Verdot. It is a decadent wine with red fruit flavours, for example strawberries and raspberries, with notes of caramel and a velvety smooth finish.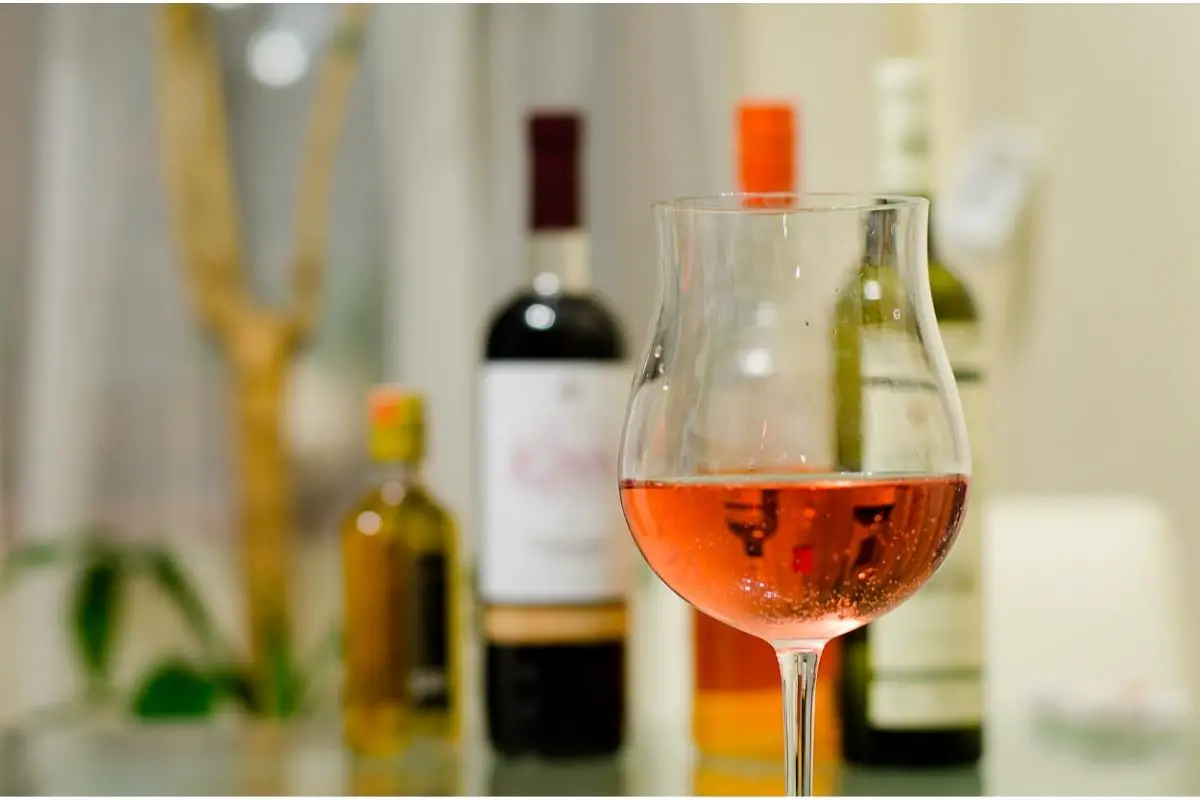 Apothic rose wine is one of the company's most popular wines. It is light and refreshing and is a light pink colour. It has flavours of raspberries, strawberries, and watermelon, all flavours reminding you of summer. However, having said this, you will find that the wine is a little richer than most rose wines  nor is it as dry as many rose wines.
Why is the Apothic Wine Company so Successful?
Soon after they started trading, the Apothic Wine Company formed a partnership with Ernest and Julio Gallo Winery which was created in the 1930s. The company is the largest California wine exporter. In recent years, they have taken ownership of some wine companies, including Barefoot Wine in 2005. They also own the Dark Horse Winery, an innovative winery that produces wine using both traditional methods and new ideas to give powerful flavours. 
The wines that Apothic Winery produce start at a very reasonable price. In fact, you can buy a bottle of wine from them for as little as five pounds. Apothic Rose comes in at around seven pounds which is excellent for a quality wine and Apothic does produce excellent wines.  
What are the Different Wines That Apothic Produce?
Apothic produces blends and follows a simple formula of using the best grapes to create perfect and unique  flavours. 
A distinct blend is the Apothic Brew. To make this, Apothic winemakers mix red wine blends with cold brew coffee. This wine was first produced in April 2018 and has become popular very quickly. The first taste you will discover with your first sip is coffee. However,  you will also get aromas and flavours of toasted oak and different red fruits such as raspberries and redcurrants. This wine is more complicated than Apothic Rose but then you wouldn't expect a rose to be quite as complex. 
Apothic does specialise in dark red wines which can often look purple. An example of this is Apothic Inferno. It is made by ageing the wine in whisky barrels for 60 days. This gives flavours of dark and red fruits such as blackberries, raspberries, and blackcurrants, maple bourbon, and vanilla. You might also get a taste of charred meat. Don't worry, it won't burn your mouth, but you will taste spices like cinnamon.
The Apothic Dark is another dark red wine. It is full-bodied and savoury. It is made from a blend of Shiraz, Merlot, and Zinfandel. It is a very dry wine with tastes of dark fruits, such as blueberry, blackberry, and plum combined with luxurious hints of chocolate and coffee. Although you may smell and taste coffee it isn't as powerful a flavour as the Apothic Brew.
When you pick up a glass of Apothic White, you will smell flowers. When you taste it, you will get flavours of pineapple, peach, and apricot. It is refreshing, high in acidity, and medium-bodied and is made from Chardonnay, Riesling, and Pinot Gris. The Chardonnay adds notes of vanilla and pear.
The Apothic Red combines Cabernet Sauvignon, Syrah, Merlot, and Zinfandel to make a bold blend. You will taste chocolate, vanilla, and dark cherries. 
With the Apothic Crush, you will taste red fruits, like strawberries and raspberries, caramel, and chocolate. It is a blend of Zinfandel, Pinot Noir, and Petite Syrah. It is quite light in colour for a red wine, but not light enough to be called a rose.
The Apothic Rose is a vibrant wine. It is light in style but dark in nature. It tastes of raspberries and strawberries and you will find that there is a distinct hint of a sweet and sour flavour.
Other Rose Blends
Rose is often a choice for people who don't like a wine that is too dark or a wine that is too light. However, if you just like rose wine, you are sure to enjoy Apothic Rose. If you like a slightly bolder flavour than a lot of roses, you won't go far wrong with Apothic Rose. It is both refreshing and rich, while still retaining the fruity flavours of rose wine. However, you may like to try other options to compare it with and we'll give you a few here.
Tormaresca California Negoameno Rosato 2018:

This wine is made from the Negroamaro dark-skinned grape which originated in Italy. Now this grape is grown in California as well as in other countries around the world. The wine has flavours of bright fruits such as guava and watermelon. There is also a hint of tart grapefruit, green apples, and even mint. 
Inman Family Wines OGV Endless Crush Rose:

This wine is made from Pinot Noir grapes. It is high in acidity and has a mild sweet flavour

.

You will smell guava, honeysuckle, passionfruit, strawberry, and red grapefruit, and you will taste watermelon, blood orange, minerals, and strawberries. It is pale pink in colour.
Beckmen Vineyards Grenache Rose 2018:

This wine is made with Grenache grapes. These grapes need hot, dry conditions and probably originated in Spain. The climate in California suits this grape well. The wine is bolder than many roses and has aromas of melon and orange blossom and tastes of jasmine and strawberries.
Château La Rame Bordeaux 2018:

This wine is made from a Bordeaux blend. It is a crisp and refreshing rose wine, but also has some bold flavours such as peach, raspberry, and strawberry.
Graci Etna Rosato:

The grapes for this wine originated in Italy on the slopes of Mount Etna. The grapes are called Nerello Mascalese and are a dark-skinned red grape. You get an explosion of red fruit flavours, along with a smell of tobacco and sweet spices such as cinnamon.
Frequently Asked Questions
Why is Apothic Rose so popular?
Apothic Rose is as popular as Apothic Red. You will find that you get an explosion of fruit flavours with each sip. Unlike a lot of roses it is rich in flavour, but it isn't sickly sweet. It is high in acidity with a medium finish. The great thing about it is that it's reasonably priced. You can pair this rose wine with seafood and fish, white meats like chicken and pork, salads, pasta, and rice dishes like risotto. An anchovy spread spread on crackers is a great little appetiser to serve with the wine. It is best served chilled and is therefore more refreshing than a red wine which you will appreciate on a hot summer's day.
How dry is Apothic Rose?
Apothic Rose is medium-dry which makes it refreshing. It has sweet notes, but these aren't too pronounced. This means that it will pair well with fish when you don't want too sweet a wine.
Is Rose Wine Sweeter Than White Wine?
It's impossible to generalise as some white wines are very sweet, such as Sauternes and Ice Wine, while others are dry like Chardonnay and Sauvignon Blanc. Then there are the ones in-between. Pinot Grigio, for example, is an off-dry white wine. Older rose wines, like those produced in France and Spain, are generally dry, but the newer rose wines, produced in the U.S. and Australia  have more sweetness. They are usually also bolder and richer than old world wines. 
Summary
Wine tasting is subjective as I'm sure you know. What one person likes, another won't and you can apply this to any types of drinks or food. When it comes to rose wine, the same criteria can be applied. Some people will say that it is the best type of wine created while others https://99percentinvisible.org/ may think it a bit insipid and not one type of wine than another. However, it takes the best of both red and white wines. It is not as heavy as a red wine, but it still has notes of red wine making it bolder than many white wines. 
The colour of rose wines can vary from a pale pink colour to a deep dark pink, and then to a light red. Apothic Rose is light pink in colour which makes it seem more refreshing. However, it also has a dark and rich flavour. 
The flavours of Apothic Rose stand out. You will be hit by fruit flavours of strawberries, raspberries, and watermelon, all fruits that make you think about lovely weather and sipping a glass of rose in the garden. These bold flavours make it a great choice of wine to serve with a meal. Not only does it go with seafood and chicken, but it is also a good accompaniment to a cheese board. Choose semi-soft cheeses like Gruyere, Havarti, and Monterey Jack. It also goes so well with vegetarian and vegan dishes. In addition, you can even serve it with a dessert such as a blueberry cobbler, rhubarb cake, or madeleines.