Robert Beynat, chief executive of Vinexpo has 
made a good point: "We have to stop talking about wines from the New World. They are no longer part of the New World [Argentina, Chile, South Africa]. After 30 years, one isn't new any more.
They are part of the Old World. What is important is that a New World is being born – mainly China and India."
Elin McCoy's article at Bloomberg "India–the Next Big Wine Producer?" also raises some interesting points. Despite a downturn in 2008 the Associated Chambers of Commerce and Industry of In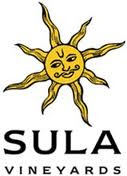 dia predicts the nation will drink 14.7 million litres next year, more than triple 2008′s 4.6 million litres.
Sula Vineyards is at the forefront of the Indian Wine revolution and winemaker Rajeev Samant hopes Sula can help establish an Indian wine culture Eco-Resort. Samant opened India's first tasting room, followed by two restaurants.
His annual music festival, SulaFest, draws 3,000 fans with rock groups like Petri Dish Project. Sula now produces 450,000 cases from 1,500 acres of vines.
India has the fastest growing Middle Class in the world and it has a population of 1.2 billion (second only to China). India is more cosmopolitan than China due to its long years of rule under the British Empire.
Wine was made in India for thousands of years. Some say as many as 5000. The Portuguese improved th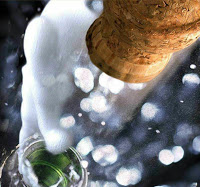 e wines when they settled in Goa in the 16th Century.
European travellers to the court of the Mughal Emperors praised the wines from Hyderabad, Surath and the royal vineyards of Kasmir, Baramati and Maharashta. The vines are grown high up the slopes for the cooler climate.
Most of India's wine production is centred in the states of Karnataka and Maharashtra, where the Nashik Valley boasts 35 wineries (to learn more check out my blog: India and Wine).
LVMH's Moet Hennessy have spotted the potential in India's wine market and plan to produce a local Nashik sparkling wine by 2012 – most probably under their Chandon label – and bought its f

irst 150 tons of grapes earlier this year.
In fact, Moet Hennessy is buying land to construct a sparkling wine production facility over the next two years. Moet Hennessy is already recruiting viticulturists for grape sourcing, as well as mid-level management, including winemakers.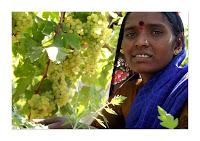 The Times of India quoted Indian wine writer, Alok Chandra as saying, 'Moet's move to enter India's wine sector is significant as it has a history of investing ahead of the curve in most big wine markets outside France.'
For Moet Hennessy, this is also an attempt to develop better footprint in the country where heavy import tariffs make international brands prohibitively expensive.
Moet Hennessy are also planting its first vineyard in China with the state owned agricultural company Ningxia Nongken (see my blog: Chinese Champagne? Moet Hennessy's Vineyard in China).
I wonder if we will see more Old World winemakers setting up shop in India as their wine industry develops – who thought that Chateau Lafite would develop a vineyard in China? Perhaps one day they will have one in India as well.