There are very few wine makers who produce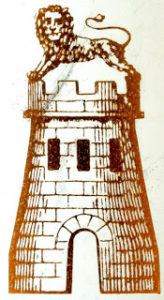 both Burgundy and Bordeaux but the First Growth Château Latour is one of them. When Latour's President, Frédéric Engerer visited Hong Kong recently to promote Latour he also cast the spot light on his new venture:
Burgundy wine. In 2006, Château Latour's owner, François Pinault (also owner of the French luxury goods company PPR), purchased Domaine René Engel and renamed it Domaine d'Eugénie after his grandmother.
Domaine René Engel was one of the leading lights of Vosne Romanée until the tragically early death of Philippe Engel, grandson of the founder, in 2005. It is rare for such a property to come onto the market and rarer still that it was bought by a Bord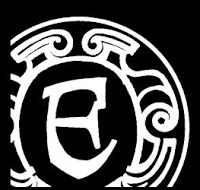 eaux wine maker.
With the untimely passing of Philippe Engel Domaine René Engel had no natural successor within the family and the decision was made to sell.
The estate is situated in Vosne Romanée, in the heart of La Côte de Nuits between Nuits Saint Georges and Gevrey Chambertin.
This village is considered to be the treasure of the big wines of Burgundy. The vineyard is about 7.5 hectares and extends onto the communes of Vosne Romanée, Vougeot and Flagey Echezeaux and produces 5 appellations:
Clos Vougeot (1.36 ha), Grands Echezeaux (0.50 ha), Echezeaux (0.55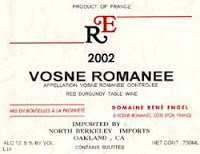 ha), Vosne Romanée 1er Cru Aux Brûlées (1.05 ha) and Vosne Romanée village (2.87 ha).
Engerer manages production aided by technical manager Michel Mallard who is a Burgundian from a family domaine in Ladoix with experience in the Medoc and Australia.
Apparently Engerer has been holding off on showing the Burgundy wines until now, because he wanted two years he was proud of to be bottled and ready for tasting. He brought the 2007, the first year he says he mastered, and the 2008 to Hong Kong.
A lot of work has gone into restoring the vineyards to prime condition. On taking over the
Domaine 11 days before harvest some of the vine were found to be suffering from botrytis.
Vines have been replaced (as much as 20% of the vines were missing); and yields reduced. Currently the wines are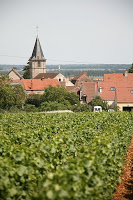 made in Nuits St Georges though the 2009 harvest was vinified in recently purchased cellars being revamped in Vosne Romanée.
Mallard has described the 2006 vintage as 'difficult' from the perspective that they were virtually given the vines at harvest-time, so had no influence on the base raw materials, so we should consider 2007 as the first vintage really delivered by the new team.
Frederic Engerer is no stranger to working outside Bordeaux having invested in his ow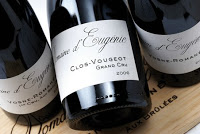 n wine property in the Rhone Valley in 2008.
The property, Fort Boneau, is located in the Drome Valley, on the eastern boundary between the northern and southern Rhone, where most vines grow on the steep slopes of the Vercors Mountains.
Fort Boneau has 18ha of vines near to the reputed Domaine Gramenon, on a property totalling 44h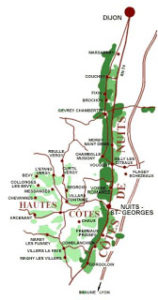 a. It contains Grenache vines that were planted in 1944, together with a few hectares of Syrah.
Engerer has bought the estate with friend and fellow wine maker Jérôme Malet from Domaine Sarda-Malet in Perpignan, one of the star estates in the southern corner of the Cotes de Roussillon.
Engerer and Malet are childhood friends and have been making a Cabernet Sauvignon together in Roussillon for the past three years.
Apparently there are only a handful of domaines in this position but the only one I have heard of is Domaines Jacques Prieure in Burgundy which owns Chateau Rouget in Pomerol. Do you know of any others?