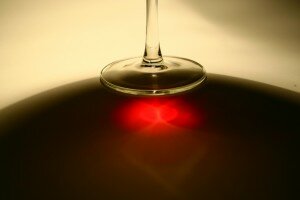 Every year certain chateaux are allotted the task of holding the En Primeur tastings for their specific AOC by the UGCB (Union des Grands Crus de Bordeaux). It's considered an honour to be chosen as a host and it's also an ideal opportunity for each chateaux selected to promote their wines and premises.
The UGCB tastings are held for the trade and last year about 6,000 wine merchants, brokers, critics, sommeliers and journalists from 67 countries descended on Bordeaux for the event. The chateaux that hosted the tastings last year registered 17,500 visits so you can imagine how hectic it can get!
The UGCB is the main association of Bordeaux's leading chateaux, representing around 136 properties, and was established in 1973. Similar tastings are organised by various bodies across Bordeaux and I usually taste the First Growths, leading super-seconds and top chateaux by private appointment.
However the UGCB tastings are the best way of getting the flavour of the AOCs and seeing how each region performed for the year. Here, I can encounter wines that are old favourites and discover new ones.
It's a wonderful experience but very difficult to capture – there is always so much to tell and so little time! I will keep you bang up to date by posting my reports on a daily basis whilst I am at the tastings. You can also follow me on Twitter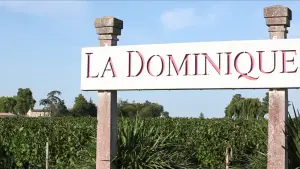 and Facebookbut for a more detailed account it's best to read my blog.
To set the scene I'd like to introduce the chateaux that have been chosen to host the tastings this year starting with Chateau La Dominique which is hosting the tastings for Saint Emilion.
La Dominique is a Grand Cru Classé, situated in the north west of Saint Emilion near the edge of Pomerol, neighbouring Chateau Cheval Blanc (a ditch separates the two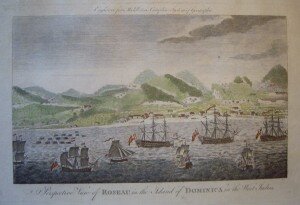 properties). There is a lovely legend about the chateau's name. It is supposed to have been named after the island Dominica in the Caribbean by a wealthy merchant who made his fortune there. Dominica was a French colony in 1715 and it's quite possible that
the legend is based in some truth (records for La Dominique show it marked as such on maps dating back to 1761). Dominica was named by Christopher Columbus in 1493 as he first sighted the island on a Sunday (Dominica in Latin means the Lord's Day).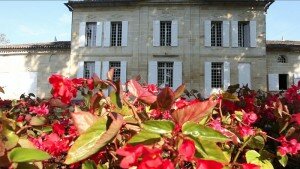 Visiting La Dominique is going to be an interesting experience as, like many top flying chateaux, it has a brand new winery. Driven by the popularity of wine tourism Bordeaux has been having a bit of a building boom with new cellars and winery buildings being designed by celebrity architects.
La Dominique's new look has been designed by Jean Nouvel (a Pritzker prize-winner) and is very futuristic with red metal plates that reflect the vineyards. Apparently the panoramic roof terrace can be used as a tasting room and a restaurant.
Beyond the architecture, the new facility meets a real technical need. The former winery was undersized (the vineyard increased by 5 hectares in 2012) and the possibility of expanding further with new acquisitions is being considered. La Dominique's owner, Clement Fayat, has made no secret of his desire to expand the estate.
Fayat is best known as the president of civil engineering group BTP and he initially bought La Dominique in 1969 from the Baillancourt dit Courcol family (who own Chateau Gazin) as an investment.
However it soon turned into a love affair and in 1975 he bought Chateau Clement Pichon in the Haut Medoc. Over the next 20 years he acquired 3 other Pomerol properties which he finally combined to create Chateau Fayat in 2009.
At the age of 81 Clement has now retired and resides at his Chateau Clement Pichon. His sons Jean Claude and Laurent have taken over the reins. Yannick
Evenou is CEO and the consultant wine makers are Jean-Luc Thunevin and Michel Rolland. They have great ambitions for La Dominique and it is definitely an estate to watch out for in the future.