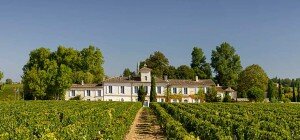 Hop across from the AOC of historic Saint Emilion and you will find yourself in neighbouring Pomerol, the home of Merlot in Bordeaux. Here, on the gently rolling plateau, some of the world's most famous wines are created.
However there are few grandiose estates with towering spired chateaux in Pomerol, this is a land of hamlets and heritage. Pomerol is Bordeaux's smallest wine producing area and lies 19 miles from the city. It's been in the news recently with First Growth Chateau Latour investing in two chateaux that lie in Pomerol and its satellite AOC Lalande de Pomerol.
This year Chateau Gazin will be hosting the 2013 En Primeur tastings for the Pomerol and Lalande de Pomerol regions and I'm looking forward to finding some good wines. Chateau Gazin's history is tied up with that of Pomerol itself.
Pomerol was shaped by the Knights Hospitallers of the Order of Saint John of Jerusalem (now known as the Knights of Malta) in the 12th century which is partly why there are so few big estates. The Knights Hospitaller is a Christian order that provided care for poor, sick or in
jured pilgrims travelling to the Holy Land. After the Western Christian reconquest of Jerusalem in 1099 during the First Crusade, it became a religious military order. The Pomerol Commandery of the Knights Hospitallers is the oldest Commandery in Aquitaine.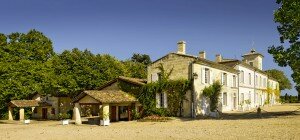 Chateau Gazin is thought to have been built on the site of the Hospice of Pomerol, owned by the Knights Hospitallers which is mentioned in an old charter drawn up for King Edward I in 1289.
These hospices had farming land and vineyards with which to support themselves. They were built along the main medieval pilgrimage routes leading to Santiago de Compostela and had to receive a huge number of Christian pilgrims in the distant past.
Medieval archives show that Pomerol's hospice was renowned for the warmth of its welcome, as well as for the virtues of its wines. The hospice was the inspiration for the name of Chateau Gazin's Second Wine: l'Hospitalet de Gazin and the Grand Vin also bears the Maltese Cross on its label.
This type of cross adorns boundary stones all over Pomerol marking out properties owned by the Knights (and there is a very old one on the lintel that sits over the fireplace in Gazin itself).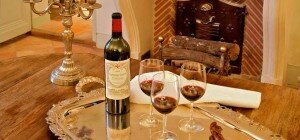 In 1477 the Commander of the Order, Antoine de Murat, granted 222 acres of land to two brothers Mathelin and Michel Barraud. The land became known as Domaine de La Barrauderie and included not only Gazin but Chateaux L'Evangile (now owned by the Rothschilds), La Conseillante and Petrus as well.
Over time La Barrauderie was broken up into separate properties and by 1711 Gazin had grown into a small hamlet with 22 inhabitants. Among them was Jean Doreau, a lawyer, who had the title Sieur de Gazin. However it was another lawyer 60 odd years later who really began Gazin's wine making 'career'.
Antoine Feuilhade purchased the vineyards of Gazin in 1772. Not only was he a lawyer but he was also a politician and a wealthy local landowner. He had been made Mayor of Libourne in 1735 and was the Admiralty Commissioner for the area.
Feuilhade took wine making seriously and pioneered the movement in Pomerol to switch from mixed farming and making white wines to focusing on red wine viticulture. He wrote an account between 1763 – 77 which was published as Livre de Raison d'Antoine Feuilhade.
It has proved to be a useful reference and records the first plantings of Cabernet Sauvignon in the area. His account also lists lost or forgotten grapes once grown in Pomerol such as Béquignol Noir (now found in Argentina and known as Red Chenin).
As the end of the 1700s approached Gazin was bought by the Mayor of Pomerol, Pierre Bayonne. Bayonne already owned Chateau Rouget and he built the chateau at Gazin.
In 1917 Chateau Gazin was acquired by a wine merchant, Louis Soualle, who also bought Chateau La Dominique (which, by coincidence, is hosting the 2013 En Primeur tastings in Saint Emilion).
Soualle's daughter married into the de Bailliencourt dit Courcol family, who are descendants of the high Lords of Landas. Chateau Gazin is still owned by the family and I had the pleasure of seeing the harvest brought in under the watchful eye of Nicolas de Baillencourt de Courcol in September 2011.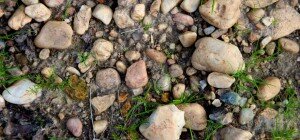 Chateau Gazin, does indeed sit on some prime land. The vineyard covers 64 acres in a single holding and the soil is a layer of gravel over blue and green clay with iron oxides.
It's worth remembering that a third of Petrus is made with Gazin's old vines as the chateau sold Petrus 11 acres in the late sixties. Petrus is well out of the reach of most wine enthusiasts pockets but Gazin is not and if you enjoy Merlot, Gazin is well worth hunting down!