In the world of wine, they always say that it is best to never judge a bottle by its label. However, that is not the case of 19 Crimes and its label wrapping that holds a unique piece of history that you surely don't want to miss out on. 
19 Crimes was introduced to the market in 2012 where it became the latest member in the portfolio of the Treasury Wine Estates. This accelerates it quickly as a worldwide sensation. Wine aficionados across the globe got intrigued with it. It's no wonder since the central theme of the whole brand is criminals, which is surprising for a wine.
The brand gives back wine a little lewdness with its collection of eight bottles that feature criminals involved in one of the 19 various crimes. Any real fan of the brand will want to get their hands on all these bottles to relish every story that the wine breathes life to.  
Of course, the wine itself is something we should not forget, which includes a Chardonnay and seven reds. The wines are easy and a delight to drink. Also, aside from its reasonable price, 19 Crimes wine is a delightful conversation piece you can feature at your next gathering with friends and family.
The Rise of 19 Crimes
When 19 Crimes entered the market, its success was almost immediate. That's all thanks to the legacy of its highly successful parent company looming over its head. On its launch, the brand's offerings include corks featuring the first five of 19 crimes that include Impersonating an Egyptian and Grand Larceny. Along with these, it also offered a couple of red blends and a Cabernet Sauvignon.
The interactive element and uniqueness of the wines made them a smash hit, and the millennial market can't get enough of them. However, there's more to 19 Crimes than unique wines. The brand innovated the wine industry by virtually bringing like to all bottles and their character through augmented reality and a connected app. 
All you have to do is download the 19 Crimes app available at Google Play and App Store. Then, point your gadget's built-in camera at the label of the wine. In just a few seconds, you'll see the character on the label come to life. The amazingly realistic video shows the criminal telling his side of the story and the tale of his exile to Australia. All consumers will fin the entire experience a personalized and intimate one and will keep you coming back for more.
The Wine
Cabernet Sauvignon
Without a doubt, the first bottle that 19 Crimes release remains the best and most popular to date. The Cabernet Sauvignon is a delicious full-bodied red that's easy to drink. It boasts every dark red fruit flavor and classic juiciness as what you can only expect in an excellent Cabernet.
This wine has bright red to crimson hues and features striking intense lifted vanilla aromatics. It is balanced with mulberry fruits, red currants, and violets. What's more, this Cabernet Sauvignon is full and firm on the place along with a subtle sweetness that gives it a rich mouthfeel.
At its price point, 19 Crimes' Cabernet is one of its pricier bottles. Nevertheless, the combination of rich fruitiness and subtle sweet vanilla finish makes it worthy of its cost.
Furthermore, you will find the face of Michael Harrington on this bottle. Harrington is one of the most notorious convicts in Britain. He was well-known for his bold escape attempt wherein he used a small rowboat to traverse the Australian waters during an angry storm.
Red Blend
Another original of 19 Crimes is the pleasant red blend. This red wine is made with Grenache, Shiraz, and Cabernet Sauvignon aged in American oak. The blend contains a reasonably large amount of sugar that lingers in the final product, making it a superb table wine when you fancy something that tends to be sweeter.
Moreover, it has an opaque, dark purple color with aromas of very ripe mixed fruit. This red evokes notes of raspberry jam and has a chocolate finish. It is accented with distinct American oak aromas of vanilla and smoke and has a soft mouthfeel. You can serve it as aperitif along with sweet appetizers like dates wrapped in bacon or pair it with your favorite dessert. 
The latest additions to its range include a rich Shiraz and other classics, as well as some wonderful surprises such as the rum-aged red. 19 Crimes is rebellious by nature, strong in character, and always determined. To keep up with this philosophy, these red blends are bold and rich while being extremely drinkable. With this line, you are presented with an incredible chance to try out some new flavors. Additionally, you'll be able to explore varieties of grapes from Australia's diverse landscape.
Shiraz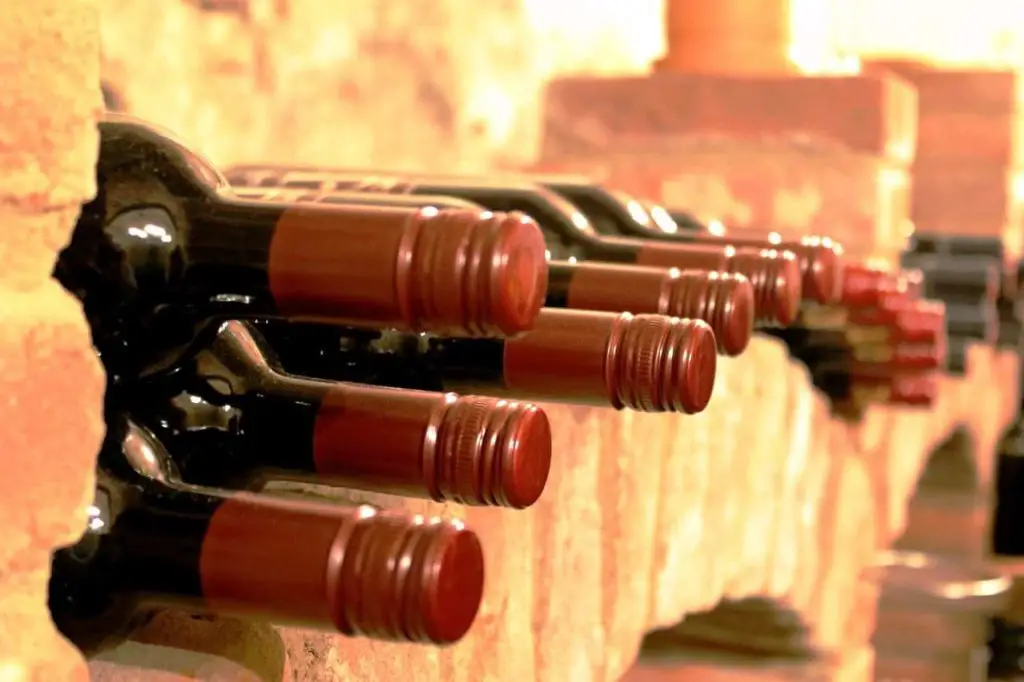 Shiraz is perhaps the most popular and purchased wine from Down Under. Hence, it's not surprising for 19 crimes to show the world their version of it. Similar to all good Shiraz on the market, this one is bright and full, packed with juicy red fruits, and has a sweet finish. 
This specific bottle features a blend of Grenache, Mataro, and Shiraz grapes. So you can expect the wine to have a pleasant boost of spice and brightness which aids in cutting through the luscious fruit. It will pair well with creamy pasta and grilled meat.
The label of Shiraz features Conviction by Transportation. Once the British rogues are convicted of at least one of the 19 crimes, the sentence they were given was to live in Australia instead of death. The punishment by "transportation" started in 1783 where a lot of the lawless died at sea. 
Pinot Noir
As pioneers in a frontier correctional colony, the criminals formed a new country and new lives, brick by brick. The Punishment Pinot Noir of 19 Crimes marks the rules they broke and the culture they created. 
This delightful Australian adaptation of the classic Pinot has nice spicy, smokey undertones. It is a wine that showcases plenty of strawberry and cherry fruits. Moreover, it has a medium body and leaning more on the heavier side of the Pinot category with its blend brooding with richness. 
The very versatile wine pairs nicely with poultry, gamey meats, and even fruity desserts. And just like with portions served on convict ships, every sip of this Pinot Noir deserves some appreciation.
The Uprising Rum Aged Red Wine
The Uprising gives tribute to the "Rum Rebellion" of Australia in 1808. It happened when the government hindered the rum trade. This rebellion was the only time a group of soldiers and citizens banded together to oust the government.
The Cabernet Sauvignon, Grenache, and Shiraz blend exhibit Australia's best grapes, resulting in a rich, dark wine. This special variety is aged in rum barrels for about 30 days, providing the wine with a sticky sweetness on its finish, along with splendid vanilla aromas.
Giving you a unique little taste of history, this wine also has a pretty high alcohol content. This gives it a punchy, liquor taste that cuts its luscious sweetness. It is an excellent aperitif or as an accent to spicy, bold dishes.
The Warden
The Warden is the most prestigious and costly wine in the 19 Crimes line. It is a red blend but only made with Grenache and Shiraz grapes. This Rhone-style blend offers a succulent, dark red wine that will surprise you with its sophistication.
Get ready for chocolate, black cherry, and red plum to fill your palate, along with plush tannins and a peppery vanilla finish. Notwithstanding its higher price tag, the value of this wine is exceptional for something complex. So if you're thinking of a drink for a special occasion or a wonderful gift, this one should definitely be on your list.
19 Crimes The Warden – Drizly
Don't let this masterful blend escape you. Every powerful note of this wine brings you one step closer to a night filled with mischief and fun
19 Crimes The Warden – Vivino
The Warden is a Shiraz-based red blend with tons of richness and complexity. On the nose, there is ample plum, currant, and cherry intermixed with vanilla and cinnamon spice.
Hard Chardonnay
One word that will come to mind when describing the only white in the collection of 19 Crimes is hard. This wine is medium-bodied that has the usual honey-like and oily consistency which you would expect in a luxurious Chardonnay.
Its notes which is a combination of honeydew and citrus manifest first on the palate. Then, oaky vanilla flavors and a somewhat salty finish follows. If you're a true lover of Chardonnay, you are sure to appreciate this bold version.
19 Crimes Hard Chard – Drizly
This is a bold expression of Chardonnay in the 19 Crimes lineup. Butterscotch and oak hold their own with ripe fruit layers. A great value for a popular wine from Australia. 
19 Crimes Hard Chard – Vivino
Bold and strong in character, this deep, rich, and golden Chardonnay is loaded with stone fruit aromas and a sweet textured palate.
The Banished Dark Red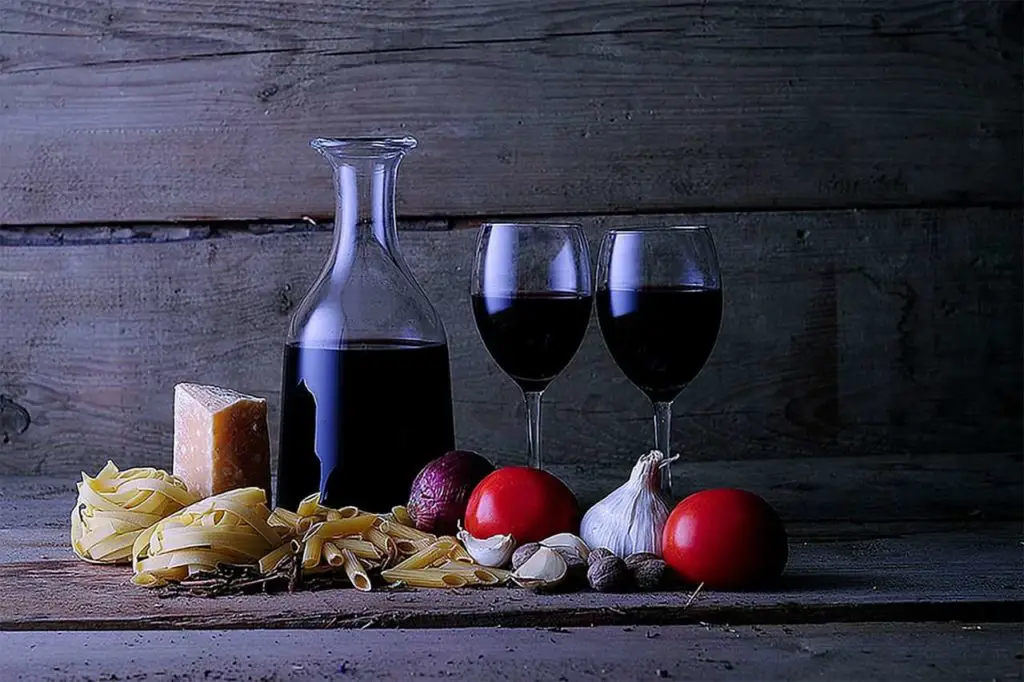 Yet another blend of Shiraz and Grenache grapes, The Banished is a slightly pared-down variant of The Warden. It is intended to radiate every richness that you'll find in a nice Shiraz that includes fruit-forward notes of cherry and blackberry. This 19 Crimes wine can hold up on its own, with a splendid sweet finish that will please even those who are enthusiasts of drier reds.
Pros and Cons
19 Crimes is well-known for offering a range of wines with mass appeal. But aside from this, the brand provides everyday wine drinkers with great value for their money. Usually, you can find bottles for less than what's indicated as their regular retail price. For instance, the average price of wines in national groceries like Tesco is £8 to £9.
Along with this, you will also get great value with what's inside every bottle. All wines from the lineup are produced in the best regions of viniculture Down Under, mostly in the South and in the Victoria area. Victoria has cool, coastal weather that the light, soft Pinot Noir grape loves. Meanwhile, the South's warm weather produces the plump and rich Cabernet Sauvignon and Shiraz.
19 Crimes is just one of the many brands of wines sourcing high-quality grapes from Australia. However, the unique blends that its lineup features highlight the best of the best.
What's more, there is no question that it does not hurt that all bottles have an entertaining little bit of history. You also have the chance to hear the character themselves tell their story through the app of 19 Crimes. Hence, this is a wonderful way for any new beginners to wine collecting to explore the pleasure of trying out every cork and collecting all 19 bottles.
Being a value brand, you can expect these wines are not going to be highly complex as well, or significantly impressive to those with well-tuned palates. To drive sales, 19 Crimes heavily relies on its ingenious marketing tactics from its collective bottles and augmented reality app. Surely, this enables their corks to stand out from the crowd of wines on the shelf. 
If you're on the und for a bottle of fun that's fun, easy to drink, and affordable, 19 Crimes is the brand for you. However, if you want a wine unlike any you've tried before, then you may not find it in this range.
Recommendations
The line of 19 Crimes is pretty small in comparison to other brands with just eight bottles on its belt. Nevertheless, they have fine-tuned every cork to offer a top-notch wine that satisfies the standards of the one before.
But when it comes to which one is the best, the classics top the list. The rich and smooth Cabernet Sauvignon is simply everything you want your dark red to be and you will not be able to help yourself sip it all night long. It pairs great with just about anything, including steak and chocolate. Still, this wine can stand well on its own too.
Likewise, the red blend highlights the best Australian grapes deliciously. Although 19 Crimes has released three more red blend varieties, loyal fans regard the original one as the best.
Frequently Asked Questions
Question: Does 19 Crimes have a sweet wine?
Answer: If you're interested to try 19 Crimes and prefer a wine with a sweeter profile, the 2016 19 Crimes Red Blend with its jammy and berry hints is a good option
Question: How do I get my 19 Crimes label to talk?
Answer: One of the things that make 19 Crimes stand out is its one-of-a-kind interactive label. To try it out, simply download the 19 Crimes app in Google Play or App Store. After installation, just scan the bottle's label and it will animate the three colonists of criminals featured on it. They will share their amazing life stories and experiences.
Question: Are the 19 crimes real?
Answer: Australia has a history of being colonized by English convicts that were sent to the country after committing a crime. Instead of death, this is the way they were punished. 19 Criminals simulate the true story of some of these criminals that became colonists in the Australian territory wherein they bring a new culture. This means that every character feature on the bottles was real.
Conclusion
In terms of modern winemaking, 19 Crimes is the best example. Anyone can enjoy and appreciate the brand. Likewise, it enables the fans to interact on a personal level with every cork, bringing forth some cultural importance to the region it depicts.
It is recommended to opt for the classics if you're a beginner at the brand. The Red Blend, Cabernet Sauvignon, and even its Shiraz are excellent examples of what Australian viniculture can bring to the world. If you want something special, The Warden is a cork you can splurge on. It is the most unique and complex among the 19 Crimes lineup.
But regardless of what you choose, you will surely enjoy these wines with your family and friends. Marvel at the history that comes with every label while exploring the delightful content with every sip.