Over the years we have seen comparison sites and trading platforms proliferate over the internet. They are a useful tool and cover everything from insurance, electricity and gas, shopping and investments etc.
In the past if you wanted to value your home, trade in your car or switch broadband providers you either trawled through the yellow pages and made loads of phone calls or tramped up and down the high street.
Nowadays we browse through our options via our fingertips. It's great for the consumer – we have more choice, are better informed and get the best deals. What has this to do with wine you may ask?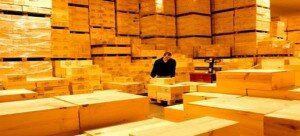 Wine has been traded by collectors, investors and professionals for decades.
It's bought for profit as well as pleasure. Fine wine from Bordeaux, Burgundy and Vintage Champagne have always been the traders usual wine of choice but Vintage Port and the top Italian, Spanish and Australian reds are traded too. As the market goes up and down, doubtless this list will grow.
In the last 15 years online trading platforms have been established and, like the stock exchange, they are a market place in which wines can be bought and sold in the blink of an eye. However, unlike the stock exchange, they offer a wealth of data that helps traders make informed decisions – current and historic prices, critics scores and provenance (history of the wine's ownership and location).
One of the newest trading platforms, Wine Owners, is purpose-built for collectors and enthusiasts alike. It's focus is on simplicity and transparency backed by powerful algorithms that track prices on the market.
They have a database which contains current and historic pricing on 150,000 fine wines. Wine Owners are partnered with Wine Searcher (leading global wine search engine) who collect wine prices from 25,000 wine merchants.
Their algorithms process incoming pricing data from Wine Searcher and the Fine Wine Exchange to calculate a market level (a price at which a wine is likely to find a ready buyer) based on market supply. Supply is analysed – which is important as old vintages have limited liquidity whereas newer vintages are more available.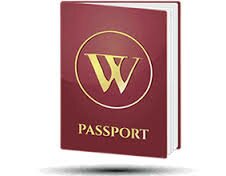 Their tools are user friendly and easy to understand, allowing enthusiasts to research, analyse and compare their wines. Created by collectors for collectors, their team includes a full time statistician as well as experts in wine, investment banking, law and technology.
Keen to connect cellars across the globe and appeal to a broader set of enthusiasts; they have multi lingual and multi currency capabilities and launched a Hong Kong version of their website earlier this month.
Wine Owners is completely neutral being independent with no exclusive merchant relationships and does not trade itself. They have assured processes to safeguard participants including wine inspections pre settlement and the Wine Passport™ to record provenance.
Driving technology is a major part of Wine Owners and they plan to make the website accessible across mobile devices and tablets with an App in development for the future. It's certainly simple and straightforward to use, with clean and clear functionality, smart tools and data.
Since its launch last June, Wine Owners members' portfolios managed on the platform amount to £42,000,000 and collectors are adding £6,000,000 of new wine each month. I can see why, it's current, useful and – above all – it's clever.