Perhaps you don't think of Riesling as one of the top wines, but it has joined the likes of Chardonnay, Moscato, and Sauvignon Blanc all of which are the most popular wines in both the UK and the US. A survey published in YouGov rated it as the fourth most popular wine out there. Because of this, it is not surprising that Relax Riesling has been successful.
This particular Riesling comes with an attractive blue label that makes you think of cold wine being served on a hot summer's day. The minimalist design is attractive and invites the younger generation. This is not to say that older people can't drink it. As well as young people enjoying it on a night on the town, the more mature generation can enjoy it at dinner parties. 
The idea of making wine more trendy stretches over many countries. In Vancouver, Canada, for example, there has been a push towards wine festivals that feature new grape blends. These wines are promoted as young and trendy with exciting new labels. In Napa Valley, the sommelier, Andre Mack has pushed minorities towards winemaking, creating diversity.
Companies producing high-end wines are also trying to attract the younger generation with more affordable wines. The younger generation is the future and should be introduced to quality wine as soon as they are old enough to drink it.
In this article, we are going to be talking about Relax Riesling, an affordable bottle of wine, which has many good qualities.
What is Riesling?
Riesling is a wine that was created in Germany, but now other winemakers all over the world are producing it. It has aromas and flavours of apricot, lime, and pineapple. There is also a taste of crisp apples and pears, while you will detect a floral aroma of jasmine. It is pale to dark yellow in colour and is an acidic wine. Some people think of Riesling as a sweet wine, but it is more dry than sweet.  The floral and fruity aromas may make it seem sweeter than it is. 
Riesling pairs with a variety of dishes, though not red meat apart from pork. It is a good match with fish and other seafood, chicken, and pasta with a tomato-based sauce.  It goes well with vegetarian and vegan dishes as it pairs perfectly with light dishes. Roasted vegetables are a good match as are grilled mushrooms. If you are having a cheeseboard after a meal, mild cheeses like gouda pair well with Riesling. 
Here are a few notes about Riesling in general/
Origin –

Riesling comes from Germany. However, it is now produced in New Zealand, Australia, the US, France, and Austria.

Flavour Notes –

The flavour notes are fruity and floral and complement many dishes.

Temperature to Serve the Wine At –

The ideal temperature to serve Riesling at is

7.2C to 10C.

Ageing –

Because Riesling is acidic, it ages well, even better than a lot of white wines out there. The best Rieslings have been aged between 15 and 20 years. However, a younger Riesling can be brighter and easier to slide down. If you age a Riesling for a few years, it can be less drinkable than either a young or aged Riesling. It won't have reached the depth of a mature Riesling and will have lost some of the brightness of a young Riesling.
How Long is Relax Riesling Drinkable?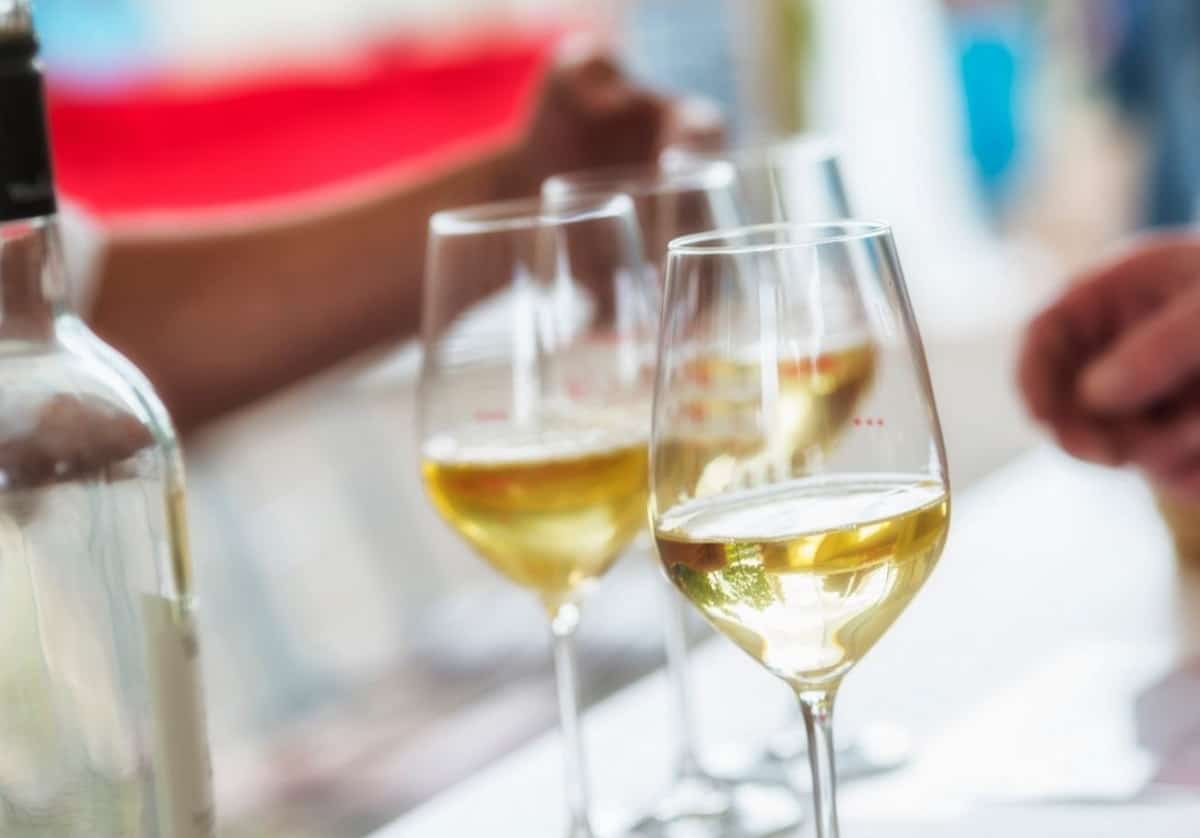 Relax Riesling is similar to other Rieslings and most white wines in that it stays drinkable for about the same length of time. If it is stored in the right way you will be able to keep it for several years if it isn't opened. It is best stored in either a wine cooler or wine rack.
Here are some pointers to help you with storage.
If you are looking for a wine rack or cooler, choose one that is slightly angled downwards so that the wine is touching the cork. If you don't have this, small perforations may appear in the cork and your wine will be exposed to air. This means that the bottle is just as if it had been opened and in effect, the wine will be destroyed.

When you open your bottle of Relax Riesling, it is best to keep it in the cooler or fridge until you have drunk all of it. However, an opened bottle will last just a few days. Relax Riesling can last for a week in the cooler, but it is still better to drink it within a couple of days.

The best temperature to store wine at depends on the type of wine you are storing. White, red, rose, and sparkling wine all have different storage temperatures. Hopefully, our guide, taken from The Today Show, will help.

White Wines like Relax Riesling:

8.8C – 11.11C

Sparkling Wine:

10C – 12.7C

Aged White Wines:

14.4C – 16.6C

Light Red Wines:

15.5C – 18C

Full-Body Red Wines:

17.2C – 20C
What Food Does Riesling Pair With?
Riesling is versatile, although there will be some variations in the way the grapes are grown. For example, some winemakers will grow it in a different soil and climate. They may produce the wine differently as well. However, in general, Riesling goes well with fish and other seafood such as lobster and crab. White meat pairs with it, but red meat doesn't. It may be surprising, but Relax Riesling also goes well with spicy Asian food, in particular, Indian. Relax Riesling also goes with vegetarian and vegan dishes, especially roasted vegetables.
What is the Cost of Relax Riesling?
There isn't a set price for Relax Riesling. It will vary from store to store. Total Wine, an online seller, charges around eight dollars for a bottle, making it very affordable. 
Is Relax Riesling Vegan?
Many wine producers use live yeast in the production of their wines, making them not vegan. Relax Riesling isn't made with animal or dairy products during filtration, but egg whites are used in one of the final stages. Because of this, it cannot be called vegan, although it is vegetarian. 
Is Relax Riesling Sweet?
Relax Riesling is not a sweet wine, although the fruity flavours may tell you differently. It is a crisp and dry wine that is highly drinkable. However, it is not a dessert wine and pairs better with white meat and fish.  
Is it Worth Buying Relax Riesling?
We are now going to take a look at if this wine is worth your money. It is affordable, but does that reduce the quality of the wine? We will take a look at the company itself, look at reviews of Relax Riesling, and the characteristics of the wine.  
Does Relax Riesling Have an Overall Philosophy?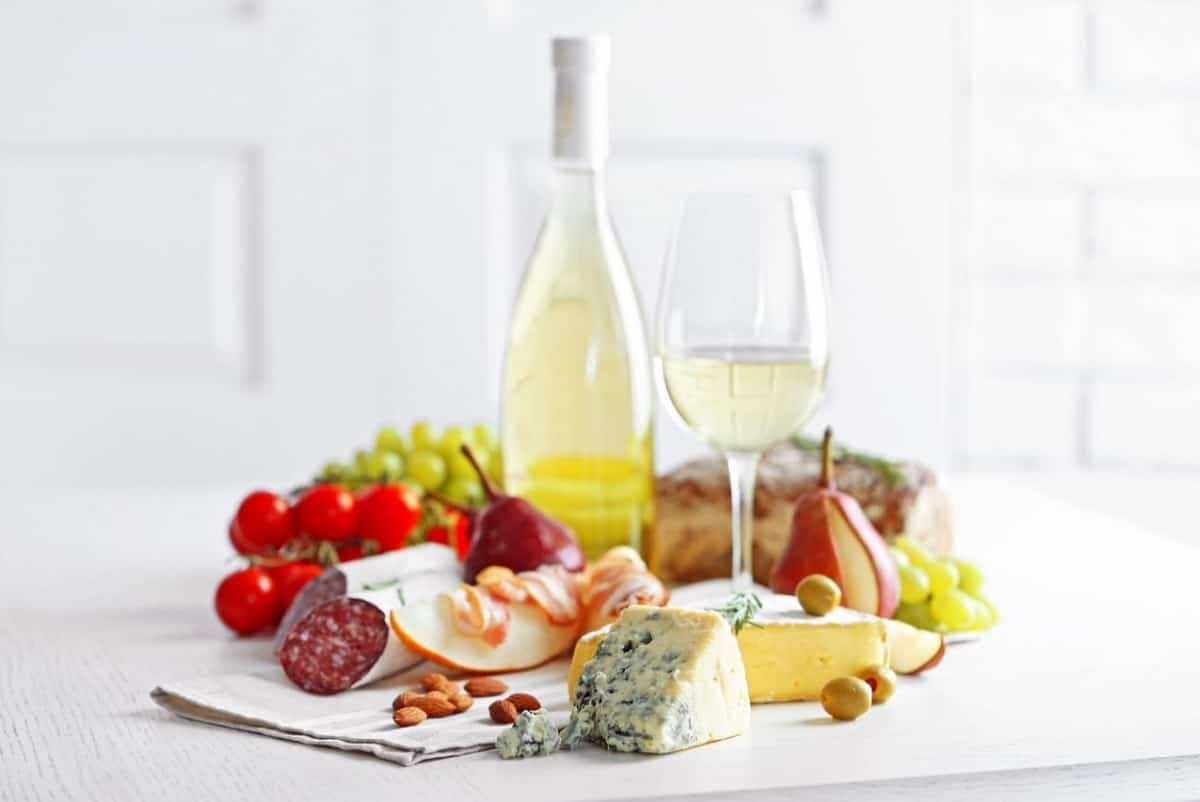 Most wine brands have a philosophy behind them. They may concentrate on the area where the wine is grown,  Others may put a lot of emphasis on the variety of grape or the way the wine is produced. Relax concentrates on promoting a wine that tastes great, but isn't flashy. They are interested in drawing in younger people who are future wine drinkers. 
Their website is simple but appealing. They promote wine as a drink to be enjoyed on a regular basis, not just on special occasions. Their slogan is 'How America Unwinds'. The name of their company is Relax which again suggests enjoyment of wine in a calm atmosphere. They want their wines to be customer friendly. Yes, they're not high-end wines, but they are excellent wines for the price.
What About the Company?
Relax is part of another bigger company called Schmitt Sohne, USA. There are many other smaller companies that are overseen by Schmitt Sohne including DOM Collection, Friedrich-Wilhelm Gymnasium, Schlos Vorads, Schmitt Private Collection, and Funff Wines. We have some pointers here about the company.
Schmitt Sohne was founded in 1919 in Germany and by 1934, it was widespread throughout the country. By 1984, it became a worldwide operation. It now has nine locations throughout the world. In the US, the company is based in Maryland. 

Riesling is the root of the company, but they do have other varieties on offer now. All are produced with high-quality grapes that they are proud of.
Am I Able to Contact Relax Easily?
If you have questions about Relax wines, their website does have a contact page. Perhaps you want to know more about how the wine is produced. You can also contact Schmitt Sohne online. You can also follow them on social media, such as Twitter, Facebook, Pinterest, and Instagram. It is amazing how much knowledge you can gain from the internet. 
How do I Get Relax Riesling?
It can be bought at most online stores and wine sellers, such as Total Wines. All have affordable bottles of this wine.
The Characteristics of Relax Riesling
Relax Riesling has a reputation of being the best Riesling in the US, which isn't surprising as it originates in Germany, the home of Riesling. People love it because not only is it a drinkable wine, but it is reasonably priced. If you want to know more about the way such a desirable wine is produced, go onto their website and scroll down to technical details. 
We will now take a look at some of the characteristics of Relax Riesling.
Overall Profile –

The wine is crisp, fairly dry and refreshing. It isn't sweet even though you might think so with all the fruity flavours. It is acidic and the aroma is clean.

Flavour Notes –

You can taste peaches in this wine as well as apples and light citrus.

Hue –

Light to medium yellow.

Acidity –

A good level of acidity.

Soil –

The vines are grown in slate and mineral soil. Slate reflects sunlight and heat back up towards the vines, keeping them warm and healthy.

Food Pairings –

  Seafood, white meat and roasted vegetables go well with this wine. Spicy Asian cuisine is surprisingly a perfect fit. If you are going Italian, pasta with a tomato-based sauce is a great choice, as is pizza. Avoid red meat and rich creamy sauces.

Qualitatswein Classification –

Relax Riesling is considered to be of Qualitatswein standard. This means that it is of a basic standard, not Pradikatsweiner or a superior standard. However, this doesn't mean that it is not a good wine. The basic standard refers to a wine that is accessible and affordable, while still being a good choice. It is better than table wine and still comes from an established wine region. Basic standard wines are usually semi or off-dry to sweet, with fruit just reaching ripeness is the flavour you will get. If you are wanting to get a top wine, however, choose either reserve or cabinet, but these will definitely burn a hole in your pocket.
Does Relax Produce Any Other Wines Than Riesling?
Yes, Relax does produce other wine varieties although their Riesling is the best known and most purchased. They sell another white wine, Pinot Grigio,  two reds, Pinot Noir and a red blend, a rose, and a sparkling wine. All are above the quality of a table wine but do not reach the quality of a Pradikatswein. In addition, not many of them are aged, so they do not exhibit as ripe flavours as wines that have been aged. In general, you can say that all are very drinkable wines, but not of superior quality.
Let's take a quick look at all the wines Relax has on offer. 
Pinot Grigio –

This wine has crisp acidity and is light to medium-bodied. This means that the wine will slide down your throat and not leave a heavy feeling in your mouth. You will taste green apple, citrus, especially lemon, and peach. It has a light finish making you want to have another glass. It pairs well with seafood, pasta, pizza, and salads, especially rocket.

Pinot Noir –

This wine has a medium body and light tannins meaning that you won't be left with a heavy feeling. It is fruity and has moderate acidity. This light red wine can be paired with red meat, but it also goes well with soups, salads, cheese, especially soft cheese, and vegetarian dishes.

Red Blend –

This wine is sweeter than a lot of reds, but it is delicious served with a cheese board after a meal. It also goes well with barbecued food, pizza and hot stemming pies like steak and kidney. It is the perfect accompaniment to comfort food. You will get tastes of black cherries and plums, making you think of the next course of fruit crumble. 

Pink Rose –

This wine tastes of raspberries, strawberries, and cherries and is a light and delicate wine. Despite this, it pairs well with spicy Asian dishes, in particular, Indian. It also goes well with a cheeseboard.

Sparkling Wine –

This wine is tart and has citrus and pineapple flavours. It is dry and crisp and goes well with fish and pasta, in particular, ravioli.
How Does the Wine Industry Perceive Relax Riesling?
Relax Riesling has a good profile in the wine industry. It has received awards such as a bronze medal from the 2011 International Wine and Spirit Competition. The Drinks Business Awards also awarded it a bronze distinction and Relax Riesling has also received the People's Choice award.
What Do Customers Think of Relax Riesling?
Customers have made many favourable comments about Relax Riesling. They have said that it is excellent quality for an affordable wine. They have also commented on the crisp, clean flavour, smooth finish, and refreshing citrus notes.
On Total Wine, Relax Riesling has received 4.7 out of 5 stars and on Drizly, 4 out of 5 stars. Wine Mag gave it 87 out of 100 points.
Do We Recommend Rela Riesling?
Yes, we do. It is a very affordable wine, but it doesn't sacrifice much to get this lower price. It gives you all the information you need about the wine, such as where the grapes are grown and fermented, the soil type, flavour notes, levels of acidity and dryness, and what to pair the wine with. You can go onto Relax's website and read all about the company and the wine, down to the grams of residual sugars.
This is not to say that there aren't drawbacks. It isn't the highest quality wine, but you wouldn't expect it to be for the price.
Here we'll list the pros and cons of Relax Riesling.
Pros
Slate soil helps to ripen the grapes, producing a brighter flavour than other wines of similar quality.

The wine is linked to excellent German growing regions.

Easy to read up about the company.

Award-winning.

High customer ratings.

Reasonably priced.

Crisp and refreshing with citrus flavours and aromas.

Easy to pair with food as long as you leave red meat alone.
Cons
It isn't aged.

It isn't a complex wine.

It is of slightly lower quality than other Rieslings.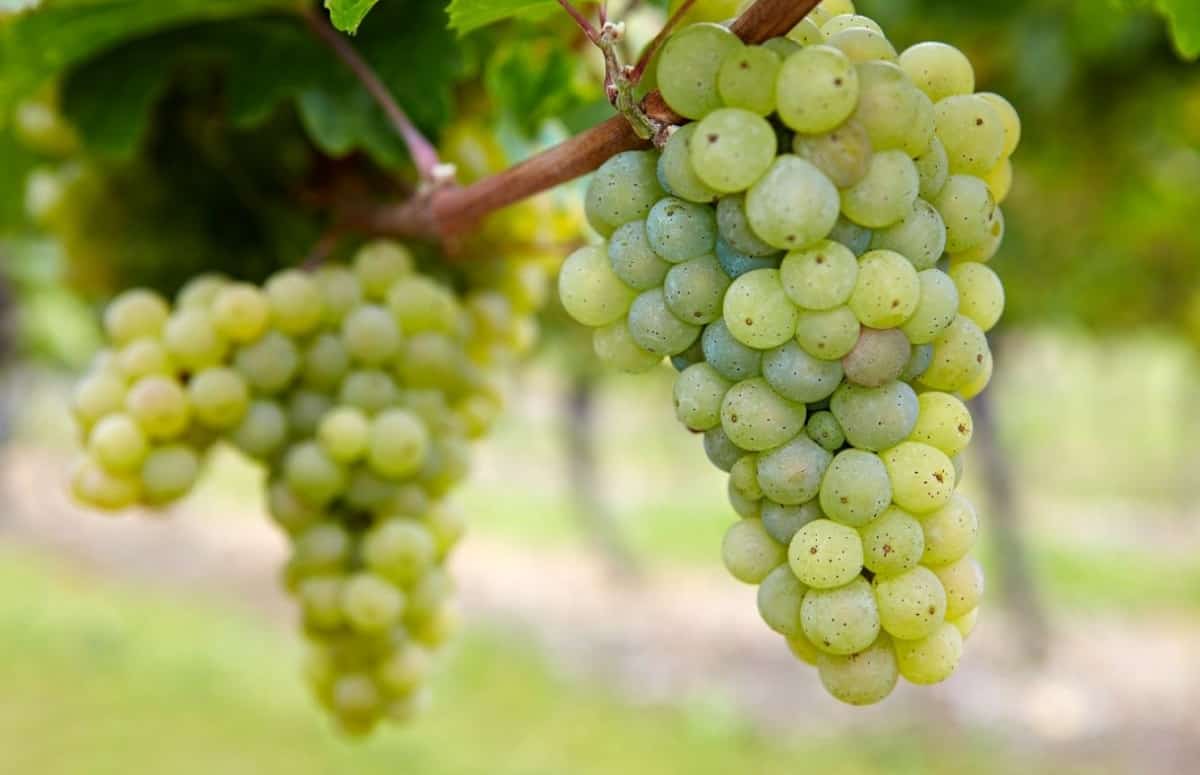 Frequently Asked Questions
How many calories are there in one glass of Relax Riesling?
In a 5 fl. oz glass of Relax Riesling, which is equal to a small glass of wine, there are 120 calories.
Where is Relax Riesling Produced?
It started off by being produced just in Germany in the Mosel-Saar-Ruhr area, but now it is produced in different countries as well, including the US.
After opening, how long can  I keep a bottle of Relax Riesling?
It can keep for up to a week, but it is better to drink it within 2 – 3 days. Remember to keep it in your cooler or fridge otherwise, it will go off much quicker.
How long can I keep a bottle of unopened Relax Riesling
You can keep it for 3 – 5 years. Again, keep it in a cooler or wine rack for best results.
Conclusion
Relax Riesling is a highly affordable wine and while not of the highest quality, it is highly drinkable. The fact that it has received many awards and has been greeted favourably by customers is recommendation enough.