The Saint Emilion Cha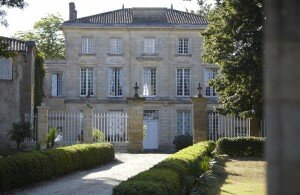 teau Figeac is upping its game. The chateau has long had ambitions to join the ranks of the Premiers Grand Cru Classés A (Figeac has been ranked as a Premier Grand Cru Classé B since 1955) and now the Manoncourt family have taken a bold move and joined forces with Jean-Valmy Nicolas of Chateau La Conseillante in Pomerol.
Jean-Valmy Nicolas has been appointed as a director at Figeac to rethink their business strategy, commercial management and take control of their marketing.
Jean-Valmy will have no part in the wine m
aking at Figeac and does not see his involvement with both chateaux as a conflict of interest.
His priorities at Figeac are to strengthen ties with the Bordeaux trade, strengthen its reputation and commercial recognition and to ensure greater control of the distribution network.
Figeac is the largest estate in Saint Emilion and covers almost 100 acres – however in times past it was much larger.
It's also one of the oldest Bordeaux estates and is thought to date back to the 2nd century AD, when the Roman pro-consul Figeacus owned the the land and had a large Gallo-Roman villa there.
The water system dates back to the Gallo Roman period and the chateau has remains of Medieval defensive walls and buildings as well as the ruins of a Renaissance chateau incorporated into its structure.
Down the centuries Figeac has been sold a number 
of times and plots of its vines have gone to other chateaux which explains why you find so many of them which have added Figeac to their own names.
In the early 19th century the owner of Figeac, the widowed Countess de Carle-Trajet, was obliged to sell off several portions of the estate.
The Countess sold plots which are now part of Chateaux Beauregard, La Conseillante and Cheval Blanc. The heart of the estate was sold in 1892 to the Villepigue family and it has remained the hands of their descendants ever since.