We are all familiar with the great wines of Bordeaux 
but the region has also produced liqueurs and aperitifs for centuries. You could say that Bordeaux was partly responsible for the first Coca-Cola as the original Coca-Cola was once made with Bordeaux wine!
The recipe for Coca-Cola was invented by John Pemberton in Columbus, Georgia in 1885 and he named it Pemberton's French Wine Cola (he also sold a cough syrup and a hair dye that are both now long forgotten).
Pemberton sold it as a medicine and made claims that it cured headaches, dyspepsia, impotence and neurasthenia and it's thought that he may have been trying to create a pain reliever for himself and other wounded Confederate veterans.
However French Wine Cola was essentially an imitation of Angelo Mariani's blend of Bordeaux wine and coca leaves called Vin Mariani,
 created in 1863. Mariani's beverage achieved extraordinary success in the 1880s, inspiring a host of knock-offs, of which Pemberton's was merely one of the more successful.
Vin Mariani was very popular in its day, even among royalty such as Queen Victoria, Popes Leo XIII and Saint Pius X (Pope Leo even awarded a Vatican Gold Medal to the wine and also appeared on a poster endorsing it). Thomas Edison also endorsed Vin Mariani, claiming it helped him stay awake for longer hours.
However with the introduction of prohibition in 1886, Pemberton had to make a non-alcoholic version of the popular drink so he substituted sugar syrup for the wine, changed the name to Coca-Cola, and advertised it as the ideal temperance drink. Vin Mariani disappeared into the history books.


. . .Bordeaux is full of surprises and its liqueurs range from the long forgotten and obscure to the world famous and elite: a little known fact is that the prestigious First Growth Chateau Mouton Rothschild makes an Eau de Vie de Prunes (Plum Cognac) and a Liqueur de Cassis (Blackcurrant Liqueur).
Bordeaux is also home to one of the most important liqueur manufacturers: that of Marie Brizard and Roger of Bordeaux. In 1755 Marie Brizard, the daughter of a barrel maker in Bordeaux, discovered Thomas, a West Indian sailor from the ship Intrépide, lying in a corner of the Place de la Bourse burning with fever.
Marie nursed him back to health and in gratitude he gave her the recipe for Anisette, a liquorice flavoured liqueur.
M
arie's nephew, Paul Brizard, was a sea captain and he brought the ingredients for the recipe back to his aunt, and together they established a company making liqueurs. Anisette de Bordeaux was Marie's most famous liqueur and the drinks were introduced to the court of Louis XV. Soon after the company became a supplier of the Royal Court of Versailles.
Over the centuries the Marie Brizard brand has produced liqueurs such as Parfait Amour, Eau de
 Cèdre (Cedar), Eau de Café (Coffee), Eau de Cacao (Chocolate), Eau de Cannelle (Cinnamon), Eau de Angélique (Angelica), Crème de Barbade and Vanille de Madagascar.
Today the company is known as Marie Brizard et Roget International and also produces spirit brands Cognac Gautier, San José Tequila, and Old Lady's Gin; as well as wine, vodka and whisky.
One of the more difficult liqueurs to find is Cordial Médoc although it was once held in high esteem.
Apparently it was a liqueur flavoured with orange Curacao, cognac, Médoc claret, herbs and violets but some accounts also say it was made with either coffee or chocolate.
Has anyone tasted it or know anything about it? Another mystery is Perline d'Aquitaine as all that remains is a poster!
Most of you will have heard of Bordeaux's famous aperitif, Lillet, thanks to the James Bond films – but did you know that up until 2008 the Lillet Company was owned by Bruno Borie, owner of Château Ducru Beaucaillou?
The Lillet Company is located in the village of Podensac and nearly vanished into the mists of time until Bruno Borie purchased the company in 1985.
Sinc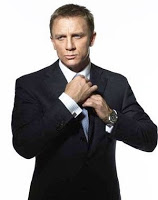 e the release of Casino Royale the company has been deluged with orders as Daniel Craig's Bond mentioned the original recipe of his famous "shaken not stirred" Martini in the new film of Fleming's 1953 book:
"Three measures of Gordon's (gin), one of vodka, half a measure of Kina Lillet, shake it over ice then add a thin slice of lemon peel."
Lillet was created by brothers Paul and Raymond Lillet and it's original name was Kina Lillet due to the content of quinine (the bark from the Peruvian Kina Kina tree).
Lillet is made with White Bordeaux (usually Sauvignon Blanc) mixed with fruit brandy (mainly orange). The fruit brandy is made with sweet oranges from the south of Spain, bitter 
oranges from Haiti and green oranges from Morocco and Tunisia.
Lillet became fashionable after the Second World War, thanks largely to the late Duchess of Windsor. The wife of the exiled former Edward VIII travelled with Kina Lillet and demanded it in Paris restaurants.
Lillet has also appeared in The Sopranos, the television drama about the New Jersey Mafia and in The Silence of the Lambs, when Hannibal Lecter invites his victim to share a glass of Lillet before he eats his brain. . .
. . . So as you can see we have a lot to thank Bordeaux for!