Some people are not a big fan of wines from the so-called grocery store wine such as Trader Joe's, Costco, and Aldi. However, some of the wines you can find are worth your time and money. For instance, since including wine in their offerings in early 2016, Aldi has been expanding and improving its collection of wine brands. 
There is a wide array of wines available in Aldi, including whites, lighter reds, and full-bodied roses. You can buy most of the wines in this list of best Aldi wines 2021 both in-store and on the shop's official website. Nevertheless, you can only buy a few while supplies last.
So when you're planning to stock up on wine or want something new to try out, you may want to consider browsing the shelves of Aldi nearest you. Even the connoisseur in you may be surprised at what you may find here.
Wines Worth Buying From Aldi
Red Blend by Dancing Flame
If you're looking to unwind and have a relaxing evening, the Dancing Flame Red Blend is an excellent choice. It is produced and imported by Prestige Wine & Spirits and you can only get it at Aldi. 
Red Blend by Dancing Flame is a savory drink as it is composed of 70% Cabernet Sauvignon, 20% Carmenere, and 10% Syrah. This wine starts off by greeting you with the lovely smell of blackberry combined with hints of vanilla. Once you take a sip, you will instantly notice that this juicy and smooth wine is simple yet tasty.
The flavours that dominate Red Blend are dark fruit and spice. Nonetheless, you'll also experience a little taste of pepper. Hence, this wine is the ideal drink for anyone looking to relax in the middle of the week. There's no need to contemplate it. Simply, pour yourself a glass, sit back, relax, and enjoy the night. With an ending that blends dark fruit, spice, and just the right note of herbs, there's nothing more you can ask for in a wine.
Pinot Grigio by Pianeta Organico
Pianeta Organico is the producer of Pinot Grigio. This delicious wine from Aldi only contains 5 grams of sugar per liter. On top of that, it is vegan-friendly. Again, this is exclusive to Aldi and also available in its US stores, thanks to Mack & Schuhle.
This wine starts with an appealing aroma of fruits such as lemons, limes, pears, and apples, as well as a subtle hint of honeysuckle. The taste of fruit makes Pinot Grigio savory and juicy. Your tastebuds will also love and enjoy how pleasantly complex and thick this Pianeta Organico wine is.
Pinot Grigio will leave you with a zesty and finish that will make you want more. For its price tag, this wine is an outstanding alternative if you're looking for the perfect bottle to share and enjoy with your friends.
Chardonnay by Broken Clouds
Chardonnay from Broken Clouds has an oaky and buttery taste that makes it truly stand out from the rest, and even wine aficionados agree. Manufactured on California's Sonoma Coast, the wine undergoes an aging process in oak barrels over a particular period known only to the company. 
When you take a whiff of this Chardonnay, you can't stop but relish in the aromas of citrus, vanilla, banana, and butter. Moreover, it is soft with flavours that centers on vanilla, banana cream, and tropical fruit juice. This drink from Broken Clouds is the ideal choice if you're someone who fancies a glass of Chardonnay or two. It will leave you truly satisfied, and before you realize it, you'll see yourself pouring another glass before capping off your night.
Rosé by Cotes de Provence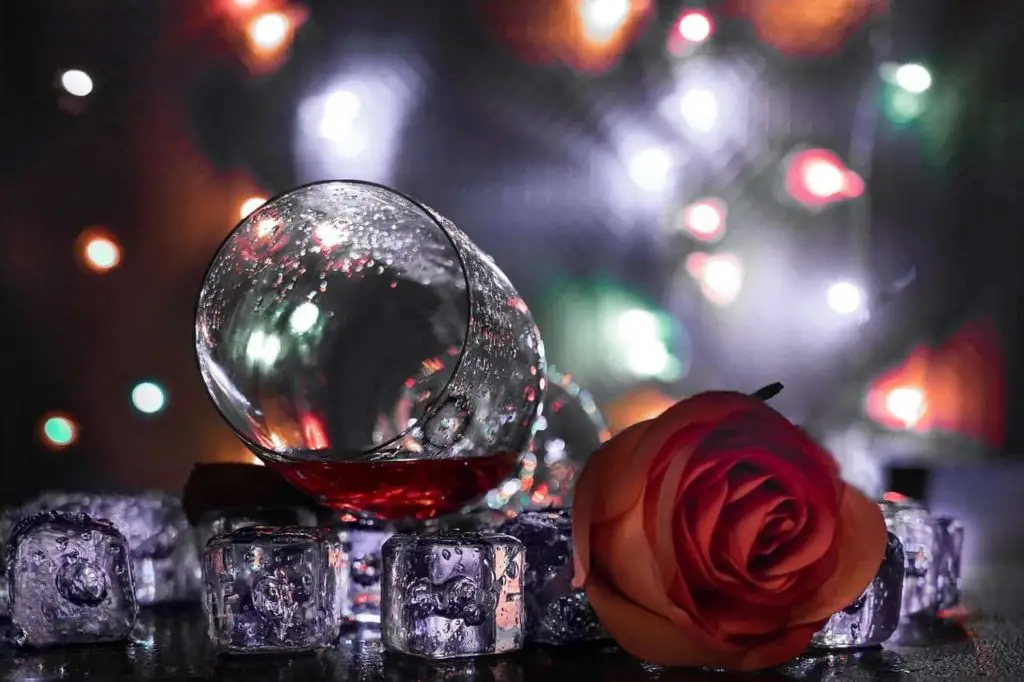 Rosé by Cotes de Provence is part of its Exquisite Collection and is imported by Baer Beverage. The blend of this drink is dry rosé, consisting of Cinsault, Syrah, and Grenache. Also, it's a vegan-friendly option that contains only 1.5 grams of sugar per liter. Therefore, you can drink as much of it as you want without the guilty feeling. 
This wine is also available only at Aldi and starts off with an aroma that combines light floral fragrances, peach, and strawberry. Once you take a sip of Rosé, you'll encounter plenty of delightful and savory fruits. The flavours your tastebuds will identify are the same as those that your nose will recognize, along with hints of citrus and some tropical fruits. 
Cotes de Provence made this wine refreshing. There's a little garrigue that wafts under all the exciting flavours. The finish it offers is clean and balanced, and this is exactly what you want in any rosé drink. Rosé by Cotes de Provence is the right wine if you favour the refreshing and invigorating taste of light reds.
Rosso by Grand Alberone
Another excellent red wine you can get from Aldi is the Grand Alberone Rosso. There's not much information about this wine on Aldi. But according to its producer, it is a blend of Cabernet Sauvignon, Merlot, Zinfandel, and Teroldego. Likewise, the length of time it is aged in oak barrels is unspecified. 
Rosso is imported by Prestige Wine & Spirits and can only be purchased in Aldi's physical shops or website. This wine will tickle your mouth with its inviting aroma of spice, dark berries, chocolate, and lots of vanilla. It has a lush, smooth, sweet taste, packed with savory fruit, and plenty of vanilla. 
You will notice a slight earthiness underneath it. However, this is what adds to the distinct flavour of Rosso. Meanwhile, its finish encompasses a mixture of sweetness and tart fruit. This best Aldi wine is simple and easy to drink yet enjoyable.
Pinot Grigio by Villanella
Villanella's Pinot Grigio is a white wine that you can only find at Aldi. This 2017 vintage drink is imported by Villanella Wines and smells of juicy peaches and melons. Upon sipping this light-bodied wine, you will soon revel in its deliciousness. The lively and smooth wine will give you a great feeling once it hits your tastebuds. 
The producer of this Pinot Grigio made the drink straightforward and uncomplicated. Nonetheless, Villanella made its simplicity unforgettable. It is packed with nice flavours of green apple, peach, and melon. What's more, it has a touch of tropical fruit, giving it a great dry and fresh finish.
Sweet Sparkling Moscato by Arosa
If you're searching for a unique sweet wine, Sweet Sparkling Moscato is definitely something you should give a try. Produced and imported by Arosa Wines, it is another Aldi exclusive. 
When you smell the non-vintage Moscato, you will instantly notice the fine aroma of peach and various berries, including strawberries. Along with this, there's a hint of floral and a bit of bread as well. And once you take a sip, you'll enjoy a sweet and crisp taste in your mouth. Still, it will go down nice and easy since it only has a 7% alcohol content. 
The Sweet Sparkling Moscato may be simple, but it is well-made. Also, it does not give a long finish because of the appropriate amount of flavours it contains and the smooth taste it gives. That means you'll find it quite challenging to drink by the glassful. 
There's nothing complicated about this wine. Therefore, it is a good choice if you love the taste of sweet wines. Furthermore, it is the ideal dessert wine and pairs nicely with spicy food.
Sauvignon Blanc by Exquisite Collection
Imported by Mack and Schuhle, Inc from Marlborough, New Zealand this Aldi-exclusive wine is a fantastic offering by Exquisite Collection. This Sauvignon Blanc is pleasant, making it one of the many reasons to give the wines at the discount grocery a try.
It begins with an aromatic nose that comprises grass and tropical fruits. Upon sipping this wine, you'll soon discover that it is full citrus and juicy flavours complemented with plenty of tropical fruits and a hint of green apple. 
Moreover, you'll get a mouthful of fruity, smooth, and creamy taste along with a medium-long finish. So don't be surprised if this Sauvignon Blanc will leave you wanting for more. If you're leaning more towards Sauvignon Blancs, then this one from the Exquisite Collection is a great choice. And since it is from Aldi, you can expect its price to be just right.
Chianti by Adventure Series
Chianti originates from Tuscany, Italy. This wine by Adventure Series is only available in Aldi, both in-store and their online shop. Prestige Wine & Spirits Group also made this available in the grocery's US shops. 
When you're looking for a good wine that will go well with pizza or pasta but don't want to splurge, this is the drink to consider. Chianti may be a cheap wine from Aldi, but it is tasty and will pair nicely with your meal. It has an authentic tart, giving it plenty of character. 
The aroma of this medium-bodied wine is distinct, consisting of leather, cranberry, and a lot of ripe cherries. When you take a sip of Chianti by Adventure Series, your sense of taste will be awakened by flavours of red fruits along with a trace of tartness. This well-balanced wine is especially ideal if you're low on budget during pizza night.
Sauvignon Blanc by Leaf Plucker
This rich Sauvignon Blanc is a product from the Western Cape of South Africa. Fermented in French oak barrels, this process is something you will not usually see in a wine at this low price point. However, Leaf Plucker did just that.
The sugar per liter only included in the wine is only around 3.4 grams. It starts with an aroma consisting of citrus, apricot, and lemongrass. When you take a sip of Leaf Pucker's Sauvignon Blanc, you'll experience a mouthful of creamy and smooth drink. Likewise, it has a hint of tart fruit with a long and dry finish.
Available exclusively on Aldi, this wine is not only delicious but engaging as well. It is certainly the wine to grab when you're looking for something a bit more refined to drink. 
Pinot Grigio by Giretto
Broadland Wineries imports Pinot Grigio by Giretto. You can only purchase this Italian wine at Aldi. It starts with a luscious aroma of citrus blended with pear, melon, and a hint of nuttiness. Moreover, the depth of this tasty wine will surprise you once you get a taste of it. 
Every sip is loaded with lime, apple, and tropical fruit. That means Giretto's Pinot Grigio is very pleasant. But regardless of how abundant its fruit content is, it is fairly dry. You'll also notice that there's a hint of mineral that goes nicely with its crisp, dry finish. And that is something you won't normally find in a Pinot Grigio with a price tag like this. 
When you want to spend some of your time on your porch, watching people go by, this is the type of wine you want. Nevertheless, it pairs nicely with seafood or salad as well. Most cheaper Pinot Grigios get criticized for being too sweet or they are watered down. But this one does an outstanding job of dodging these problems. Hence, for its low price point, it's one of the best Aldi wine steals you can get your hands on.
Prosecco by Grand Mori
Prosecco by Grand Mori is a great budget-priced offering available at Aldi. It is manufactured in Valdobbiadene, Italy, and imported in other countries by Prestige Beverage Group.
The killer wine is branded as non-vintage and star with a nose of melon, fresh-baked bread, and honeysuckle. Although it has a bit of subdued aroma, it is still pretty nice. Its flavour is jam-packed with fruits, along with a crisp feel that complements its perfect amount of bubbles.
This Prosecco has the ideal balance of sweetness combined with flavours of pear, green apple, and orange zest. In terms of finish, you'll taste a hint of nuttiness, as well as sweet fruit flavours, making it a refreshing, long drink that you will surely enjoy every time.
Malbec by Exquisite Collection
Malbec is another excellent addition to the ever-growing selection of Exquisite Collection. Produced in Mendoza, Argentina, this wine is available only at Aldi. It is imported in Aldi stores in other countries by Mack and Schuhle, Inc.
The nice tasting Malbec starts with a delightful aroma of mint, plum, mint, blackberry, and a taste of cedar. When you sip this smooth and silky full-bodied wine, you'll immediately taste a unique combination of spice and a lot of fruits. 
Furthermore, it is surprising that the amount of complexity this wine offers is pretty decent. As a result, it is fairly well put together with Malbec. It is dry with just the right touch of sweetness to it. Also, it has a long finish packed with juicy-tasting fruits, as well as a trace of oaky spice. So expect that you'll be getting an exceptional wine for a fraction of a cost. 
Sauvignon Blanc by Dancing Flame
Another best Aldi wine 2021 is this impressive Sauvignon Blanc by Dancing Flame. This time, it is produced by Vina Luis Felipe Edwards in Valle de Leyda, Chile while Prestige Wine & Spirits Group imports it.
The Aldi-exclusive offering has a noticeable aroma bursting with grass and citrus. Ad this is a characteristic typically associated with wines originating from New Zealand. Also, the taste it offers is fresh with deep flavours that consist mainly of lime and tropical fruits. 
Although it is unlike for this Sauvignon Blanc to know your shoes off, it is still a well-done and solid drink. On top of that, it is clean, crisp, and lively with a long finish that's lingering with tart and grassy aftertaste which you'll surely love. 
Zinfandel by Scarlet Path
Zinfandel is an affordable offering by Scarleth Path which you can only buy at Aldi. Upon opening this velvety smooth wine, your senses will be greeted instantly with a smell of spice, mint, licorice, dark fruit, and a subtle hint of earthiness.
Its taste features a lot of juicy and sweet fruit along with a touch of spice. Every mouthful of Zinfandel is gratifying and exploding with flavour. On top of that, it gives out a finish with a lot of fruits and just a suggestion of tobacco and oaky spice. 
One of the things to keep in with this wine is that even though it doesn't have any direct impact on the drink itself, is its distinct label. While other vintages and wines use the normal paper labels, Scarlet Path uses a velvet label on this one. This is brilliant since it matches the taste of the wine.
Tempranillo by La Cornada Crianza
Tempranillo by La Cornada Crianza is a product from Castella La Mancha, Spain that Aldi offers. Aged for nearly half a year in America oak, the wine spends an added one year and a half in its bottle before it is made available for wine lovers.
Felix Solis bottled the wine while Mack and Schuhle Inc. imported La Cornada Crianza's Tempranillo. You can only get this one in Aldi as well and nowhere else. The start of the wine is a muted smell that consists of black cherry, spice, and a little cedar aroma. This may seem like something unimpressive, but wait until you get a sip of it.
After just a single sip, this wine will leave you wondering how Aldi can have a bottle of wine this delicious available on its shelf. Tempranillo is a smooth, spicy, and well-made drink that's very balanced. It will fill your mouth with fantastic fullness and flavour yet it is not overly complex. 
Nevertheless, you will remain to wonder how a bottle this cheap can be truly amazing. Plus, its finish is long and dry, packed with dark fruits, spice, and light oaky taste. So make sure to purchase this wine when you get the chance. You will thank us for it.
Cabernet Sauvignon by Peaks & Tides
This juicy, rich, and balanced Cabernet Sauvignon by Peaks & Tides comes from Sonoma County, California. The amount of time this wine producer ages their wine offerings in oak barrels is yet to be known.
Cabernet Sauvignon starts off with a wonderful smell of spice, plum, black cherry, blackberry, and vanilla hints. The wine, which is exclusive to Aldi is quite smooth. It is composed of many rich flavours, including spices that are very well-balanced and dark fruits. Contributing to its well-balanced taste are licorice and hints of vanilla. 
Then, it gives off a dry, long finish in combination with a bit of oaky spice. Because of this, the reasonably-priced wine is worth a drive to Aldi.
Pinot Noir by William Wright
If you're looking for a budget-friendly yet classic Pinot, then this offering from William Wright, which you can only find at Aldi, may just be the one for you. 
Produced in Monterey County, California, this Pinot Noir starts with an earthy and nice aroma. Your senses will be awakened by mint, strawberry, tomato plant, rhubarb, and leather. When you take a sip of it, the flavours you'll experience are smooth and medium-bodied with a touch of strawberry and mint.
This Pinot Noir is classy and ideal if you like your wine to have plenty of earthiness to it. Plus, with a medium-long finish, a hint of cola, and a taste of licorice, you will surely enjoy it and reach for the bottle to pour yourself another glass.
Red Blend by Leaf Plucker
You can only get Red Blend by Leaf Plucker at Aldi and imported by Mack & Schuhle, Inc. This is a fabulous wine that comes from South Africa and aged in French oak barrels in an unknown period of time. The aging process gives the wine a sweet and nice taste that you will surely appreciate. 
One of the things that stand out from the aromas of this Red Blend is its good amount of green pepper. That's why it is advisable to allow this Leaf Plucker drink to decant first. You want to give this wine a bit of time to breathe. 
Other aromas you will notice are red berries, spice, and mint. Moreover, you will get a smooth and soft mouthful with each sip of the wine, wherein you will experience the green pepper flavor, along with hints of spice and black pepper.
Red Blend is mostly dry and not a very sweet drink. Nonetheless, for its price point, it is finely crafted. Also, the finish you'll get is nice, dry, and long.
Frequently Asked Questions
Does Aldi sell online?
One of the best features of Aldi is convenience. They make their products available online, which you can easily purchase anytime. That means there's no need for you to leave your home when you want to get one of the best Aldi wines on this list. 
What's the best red wine from Aldi?
There are plenty of good wines you can find at Aldi, red to white. However, if you truly want the best red wide from their range, consider starting with Decanter Bronze Awarded Toro Loco Spanish Rosé. Priced at only £4, this is a favourite among Aldi customers during spring. On the other hand, if you want something that has a deeper character, the £6.99 One Road Shiraz is worth the buck. 
How much is wine at Aldis?
The average price of most wines at Aldi is less than £7. If you're low on budget, there are decent wines that cost under $3. Meanwhile, the most expensive bottles here can go as much as £15.
Keep in mind that not every wine you find at Aldi is worth the try. There is no doubt that the prices here will not put a dent in your wallet. Still, there are some wines that you may simply want to avoid buying as much as possible. But that is not to say that there are not bottles worth trying, as this list of best Aldi wine 2021 proves. 
Is Aldi Wine Really Worth It?
The wines we have listed here only show that the direction Aldi is taking is the right one, which is a very good thing for the discount shop. Furthermore, this is a vital thing for them since other retailers are showing that they are merely satisfied to tread waters. In fact, some seem to be even moving backward. 
Additionally, some of Aldi's better wine offerings are from the Exquisite Collection. There's also the Dancing Flame range that is making the range of Aldi wines worth putting on your list when you are searching for a cheap yet good bottle of wine that can still impress your palate. 
The Sweet Sparkling Moscato is another wine to consider. This wine is ideal when you want something to enjoy your dessert with. It pairs nicely with pies. Still do not just rely on our words. Over the years, Aldi has taken home more than 30 awards for its wine collection. These include gold in the Best Buy category for their offerings of Malbec, Pinot Noir, Zinfandel, and Moscato.
Now, with those recognitions, it is safe to say that it is worth trying a bottle or two from the wine collection of Aldi.