Two Saint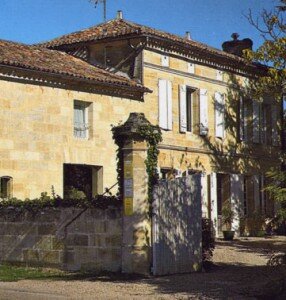 Emilion chateau have been purchased by Chinese and Asian investors in the past month .  I thought it would be interesting to assess why these particular chateaux have been purchased to see if there is a common trend.
The first purchase to make big headlines was that of Chateau Monlot which was sold to the famous Chinese actress Zhao Wei (you may have seen her in John Woo's historical epic Red Cliff or Mulan).
Chateau Monlot lies about a mile from the centre of Saint Emilion in Saint Hippolyte at the foot of the hill on the southern slopes.  The chateau is an attractive 18th century building and was owned by Bernard and Beatrice Rivals (nee Musset) who bought it in 1990.
Beatrice's family owned Chateau Bel-Air in Lalande de Pomerol which was bought by Adams French Vineyards in 2005.
Monlot has 7 hectares of vines and 
the chateau building is a popular guest house – having won the Best of Wine Tourism (Gironde) 2003/2004.  The wines are priced in the region of £15 – £20 a bottle for recent vintages.
However it seems that Monlot has a claim to fame in its past that could be exploited by its new owner.  The property was once part of the noble House of Capet.  The Capets ruled France from 987 – 1328 and although the direct line died out they remained part of the French aristocracy.
Monlot was passed down to another old French noble family – the House of Harcourt, which ranked several Marshals of France amongst its members over the centuries.   In 1763 Monlot was acquired by the Taillade family, owners of Chateau Lassègue, giving them control over all the vineyards on the hills of Saint Hippolyte.
The second Saint Emilion chateaux was purchased by Peter Kwok, a Taiwanese businessman who purchased Chateau Haut Briss

on near the village of Vignonet in 1997.
According to the Sud Ouest he has recently purchased Château Tour Saint Christophe (17ha), in the historic commune of Saint Christophe des Bardes, from Castel, and is also in the process of negotiating a purchase in Lalande-de-Pomerol.  It's thought that Castel acquired Tour Saint Christophe as part of a deal to buy a 50% stake in Chateau Beychevelle earlier this February.
There are a few factors in the three sales that stand out – price is one of them.  These are lesser known chateau in satellite appellations so their price tag would not have been over the top.
All the chateau are attractively "old", "stone" and have potential – especially with new investment being poured into branding and marketing.