Apothic Wines History
"Apotheca" was the inspiration for the name Apothic. During 13th century Europe, wine was blended and stored in this mysterious and enigmatic place. The wines have intense aromas, tasting notes, and bold flavors because they are crafted using only the most distinct California grapes. Moreover, the winemaker tries to give the grapes and its one-of-a-kind flavor with a story. This includes just about anything from romance to intrigue and drama that any wine aficionado will relish on. 
All the bottles of Apothic wines exhibit innovation and creativity. They are available in numerous varieties and are crafted by the largest exporter of wine in California, E.J. Gallo. The first Apothic wine was released on the market in 2010. Today, the company currently produces six varieties of Apothic wines, and it has become popular for being fruit-forward, full-bodied wines with a bit of residual sugar.
In this review of Apothic Dark Wine, we will explore the very interesting wine and its unique flavors to help you decide if it's the right one for you.
Apothic Wines
The website of Apothic is just as interesting as its collection of wines. It offers a virtual tour of its wine cellar via the Shazam app. Along with that, Apothic also has an interactive Tasting Challenge wherein you can use Amazon Alexa or Google Assistant to guide you during the tasting experience. The company defines it as a "night of bold tastes and intriguing moments."
Wine consumers loved the easy-drinking style and Apothic now has six varieties of blended wines:
Red Blend.

This wine is crafted from Zinfandel, Merlot, Syrah, and Cabernet Sauvignon grapes. Its notes include vanilla, black cherry, and mocha.

White Blend.

Apothic produced this wine using Chardonnay, Riesling, and Moscato grapes. It has notes of the vanilla spine, peach, pineapple, and honey.

Inferno.

A red wine that has been aged in charred, white-oak whiskey barrels for 60 days. Its variety of notes are strong and includes red fruits, spice, black tea, maple, caramel, and cedar.

Crush.

It is a blend of Noir, Zinfandel, Petite Syra, Petit Verdot, Teroldego, and other varieties of grapes. Its notes are ripe berries, cherry, rhubarb, caramel, and milk chocolate.

The Apothic Brew.

An exciting wine created with Zinfandel, Cabernet Sauvignon, Petite Syrah, Teroldego, and other grape varieties. To give it a distinctive flavor, it is infused with cold-brewed coffee. The notes it contains are coffee, toasted oak, red fruit. Meanwhile, its caffeine content is less than a standard cup of decaf.

Dark.

This one is made with Petite Syrah, Teroldego, Zinfandel, Cabernet Sauvignon, Merlot, Petit Verdot, and Tannat.
What Does "Red Blend" Wine Mean?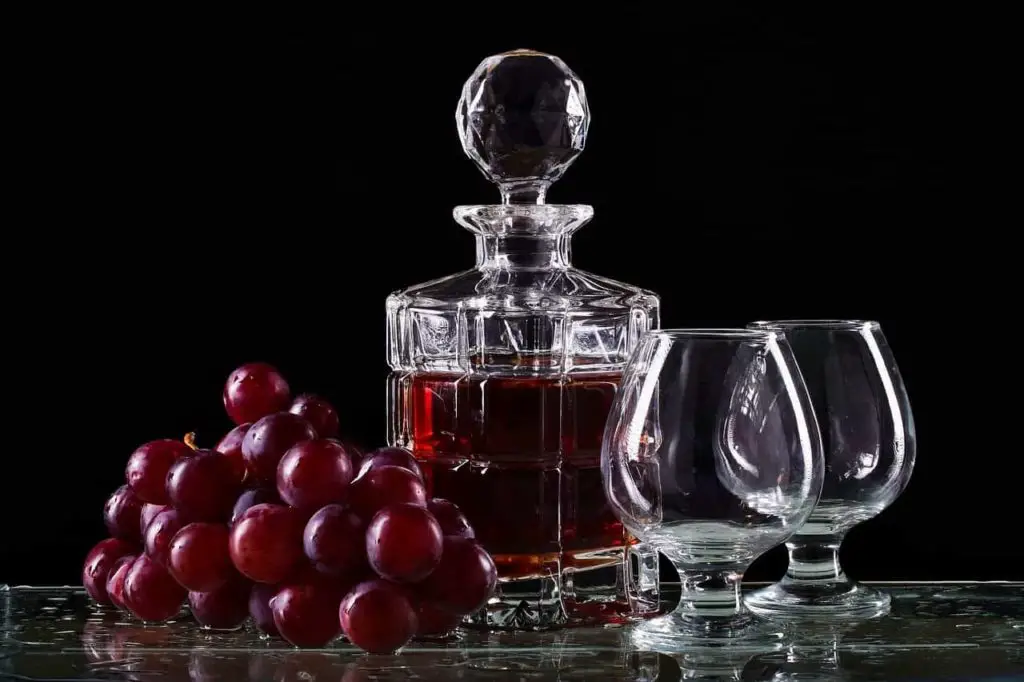 Red blend wines in the United States are any red wine produced with a mixture of grape varieties and not from one kind of grapes only. In comparison to Merlot or Pinot Noir, these wines sell more. The reason why wine producers create blended wines is that it enables them to design both the wine's flavor profile and taste.
Winemakers begin with a red wine base. They then added other varieties of grapes to enhance the wine's acidity, as well as give it depth, richness, and spice. Moreover, they add Merlot to soften the tannins in Cabernet Sauvignon. Meanwhile, the addition of Syrah grapes to the watery Pinot Moir, adds more flavor to it. 
However, since there are no clear specifications regarding which grapes a red blend should contain, classifying the wine is a problem. Just about any red wine grape cultivated can be used to produce it, from Syrah to Cabernet Sauvignon and Pinot Noir to Merlot. Whereas the taste profiles of the majority of Cabernet Sauvignon wines within the same region will be similar, you cannot expect the taste profiles of all red blends to be alike.
Usually, red blends are medium- to full-bodied and have a juicy, rich flavor. Moreover, they do not necessarily have to maintain that taste profile. To see which red blend your palate prefers the best, it's basically a matter of trial and error and tasting the wines. Don't worry, they are relatively affordable as well. 
Traditionally, Rioja wine is crafted with v, Garnacha, and Tempranillo grapes in Spain. One of the major reasons why wine producers blend their wines is that wine drinkes will find the wine more appealing when its acidity is low and includes dark, fruit flavors.
As a matter of fact, the variety of red blend wines from all over the world are included in the list of the Wine Enthusiast. There's a significant difference in their tastes. 
Here's the statement of the Wine Enthusiast regarding Red Blends.
"Wines under the red blend category vary in color, aroma, flavor, structure, and ageability. Red blends from cool climates tend to be light and bright, while those from warm climates tend to be bold and dark. The varieties used, the region where they were grown, the season, as well as winemaker decisions, all play an essential role in how a red blend will taste."
How Are Red Blends Actually Made?
The work that comes with creating a Red Blend is quite intensive. Every grape varietal is crushed individually and then fermented afterward. Once all the juice has been extracted, the wine producer will then craft the blend by blending trials. Before any blend is deemed complete, it will go through plenty of trial and error, as well as tasting. There are times when they will add white wine grape to give the red blend more balance and tones.
Apothic Dark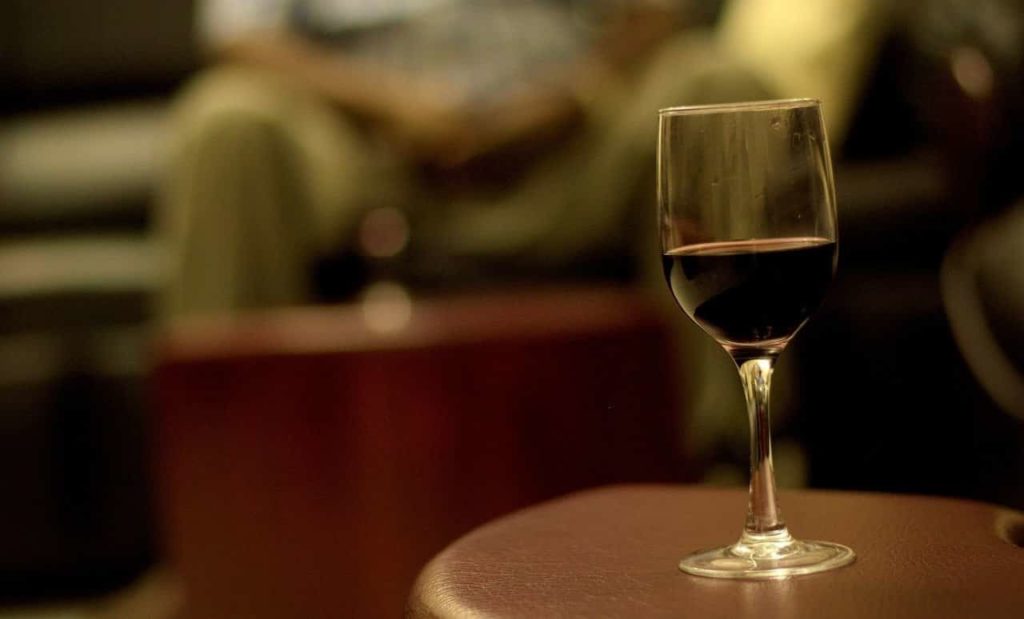 The limited-edition Apothic Dark wine features a more savory and fuller red blend. It contains several grape varietals that include Zinfandel, Syrah or Shiraz, and Merlot. This red wine is very dry with flavors of dark cherry such as blueberry, blackberry, and plum, combined with rich notes of coffee and chocolate. It has a 14% alcohol content and is often said to be intense, rich, and bold. The color of Apothic Dark is purple, has medium tannins, and will provide you with a smooth finish. 
Apothic Dark has won several awards. These include the following:
A silver medal in the 2018 San Francisco Chronicle Wine Competition

A bronze medal in the 2017 Dan Berger's International Wine Competition

A gold medal in the 2017 San Francisco Chronicle Wine Competition

A bronze medal in the 2016 TEXSIM International Wine Awards.
On average, the price tag of Apothic Dark per bottle is around £7 in the UK. What's more, it receives an aggregated score of 86 out of 100. The red blend is best enjoyed at room temperature and will pair nicely with lamb, beef, veal, pot roast, poultry, strong cheeses, and wild mushroom risotto.
There is even a list of cocktails which can be created using Apothic:
Dead of Night.

This drink combines dark rum with lemon juice, ginger beer, and lime.

Midnight Blossom.

It includes crème de violette, elderflower liqueur, blackberries, and champagne;

Dark Crimson Spice.

A cocktail made with bourbon, lemon juice, ginger beer, and cinnamon bitters

Dark Blackberry Cobbler.

 You make this with lemon juice, simple syrup, pomegranate juice, club soda, and blackberries.
Why Should You Drink Apothic Dark?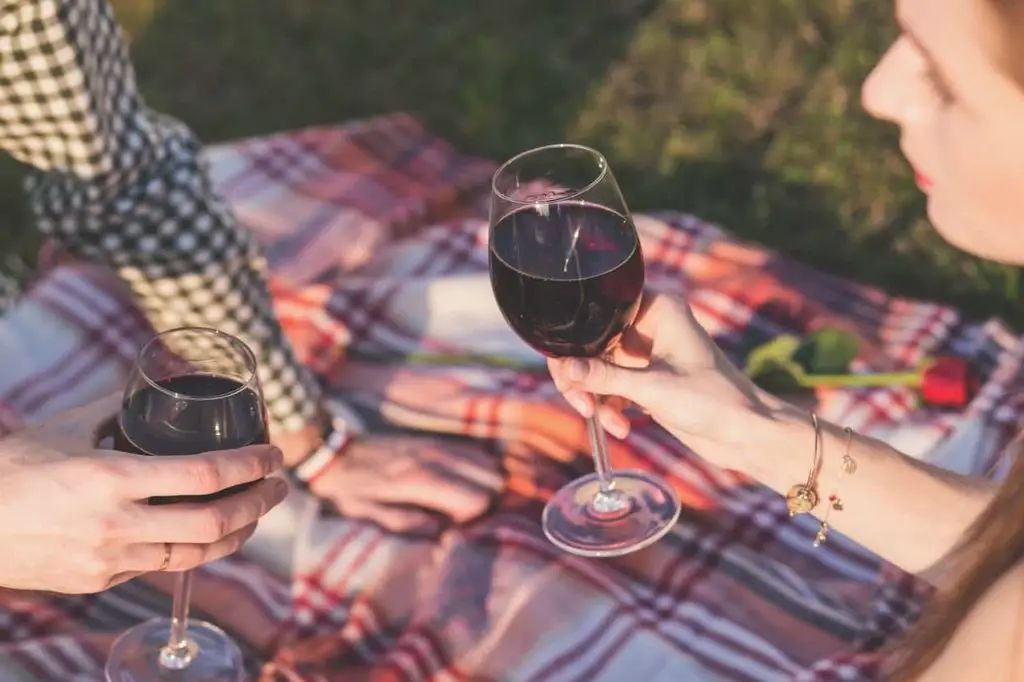 Pros:
It possesses a deep, dark, luxurious color

Good legs that stand up in the glass

The tannins in the wine are surrounded by a taste of richness

The wine has bold flavors that pair well with foods that also have bold flavors

This is an excellent wine if you're a beginner at drinking red wine drinkers because of its dark fruit flavors

An expensive wine with an average cost of £7

Eye-catching labels

Its marketing is quite good along with a fun website
Cons:
Apothic Dark offers a unique and lingering taste. This means that this wine is something that you do not want to drink daily as a table wine.

The grapes used in the production is likely to have been blended with grape juice and sugar to achieve that unique, rich taste profile
Other Red Blend Alternatives
When you're on the market for a Red Blend wine to drink, you have a plethora of options out there. Below, you'll find a list of some of the most well-known blended red wines around the world, as well as the grape varieties used to craft them.
Wine name:

Red Bordeaux

Region: Bordeaux, France

Grapes in wine: Merlot, Cabernet Sauvignon, Cabernet Franc, Petit Verdot, and Malbec
Wine name:

Red Bourgogne

Region: Bourgogne, France

Grapes in wine: Pinot Noir and Gamay
Wine name:

Chianti

Region: Tuscany, Italy

Grapes in wine: Sangiovese, Cabernet Sauvignon, Cabernet Franc, and others
Wine name:

Amarone Della Valpolicella

Region: Veneto, Italy

Grapes in wine: Corvina, Molinara, Rondinella, and others
Wine name:

Red Rhône

Region: France, Australia, and the USA

Grapes in wine: Grenache, Syrah, Mourvèdre, and others
Vivino has comprised a list of the ten best California Red Blend Wines:
Wine name:

The Prisoner

Region: Napa Valley and California

Grapes in wine: Zinfandel, Cabernet Sauvignon, Petite Sirah, Syrah, and Charbono
Wine name:

Del Dotto Cave Blend

Region: Napa Valley and California

Grapes in wine: Cabernet Sauvignon, Cabernet Franc, Merlot, and Sangiovese
Wine name:

Dylan's Ghost Proprietary Red

Region: Napa Valley and California

Grapes in wine: Cabernet Franc, Merlot, and Petite Syrah
Wine name:

Castello di Amarosa La Castellana

Region: Napa Valley, and California

Grapes in wine: Cabernet Sauvignon, Merlot, and Sangiovese
Wine name:

Justin Savant

Region: Paso Robles and California

Grapes in wine: Syrah and Cabernet Sauvignon
Wine name:

Bedrock Wine Co., The Bedrock Heritage

Region: Sonoma and California

Grapes in wine: Grand Noir, Cabernet Sauvignon, Tempranillo, Alicante, Bouschet, Carignan, Mission, Shiraz/Syrah, Merlot, Zinfandel, Petite Sirah, and Trousseau
Wine name:

Kenzo Estate Rindo Red

Region: Napa Valley and California

Grapes in wine: Cabernet Sauvignon, Merlot, Malbec, Petit Verdot, and Cabernet Franc
Wine name:

Venge Vineyards Scout's Honor Red

Region: Napa Valley and California

Grapes in wine: Zinfandel, Petite Sirah, Charbono, and Syrah
Wine name:

Murrieta's Well Small Lot Zarzuela

Region: Livermore and California

Grapes in wine: Touriga, Tempranillo, and Souzao
Wine name:

Stags Leap The Investor

Region: Napa Valley and California

Grapes in wine: Petite Sirah, Merlot, Cabernet Sauvignon, and Malbec
And finally, Wine Spectator lists a wide variety of Red Blend Wines. The highest-rated wines on their list are:
| | | | |
| --- | --- | --- | --- |
| Wine Name | Region | Rating | Price |
| Carte Blanche, Proprietary Red | Napa Valley | 96 | £69 |
| Cadence, Camerata Cara Mia Vineyard Red Mountain | Washington | 95 | £43 |
| Gorman, Cabernet Sauvignon-Petit Verdot Red Mountain The Albatross | Washington | 95 | £58 |
| Gorman, Syrah-Cabernet Sauvignon Red Mountain The Evil Twin | Washington | 95 | £43 |
| Woodward Canyon, Charbonneau Red Walla Walla County | Washington | 95 | £19 |
| Fidelitas, Red Mountain Vineyard Red Mountain | Washington | 94 | £36 |
| Lachini, La Contrada Red Mountain | Washington | 94 | £40 |
| Merryvale, Red Napa Valley | Napa Valley | 94 | £15 |
| Seghesio, San Lorenzo Estate Red Alexander Valley | California | 94 | £43 |
| Yarra Yering, Dry Red No. 2 Yarra Valley | Australia | 94 | £72 |
FAQ's About Apothic Wine
How long does Apothic wine last once open?
Upon opening an Apothic red wine, it can last for up to six days. Just make sure you close the bottle with a cork and keep it in a dark, cool place. On the other hand, you can drink white Apothic wine for up to five days, ensuring you've kept it in the fridge with its cork on the top.
How many calories Apothic wine has?
The calorie content of red Apothic wine per one glass is about 156 calories. For its white counterpart, it is about 120 calories per one glass while for a glass of Apothic rose, you'll get about 147 calories.
How do you drink Apothic wine?
Like with any other wine, drinking this type of wine is all about personal taste. Nonetheless, it is advisable to drink it either mildly chilled or at room temperature. Doing so allows you to savor all the notes of the wine.
Is drinking wine dangerous for my health?
As you know, red wine is good for the heart as long you drink it in moderation. A lot of doctors even recommend drinking at least one glass of wine daily. The reason for this is because red wines consist of antioxidants that can help prevent artery diseases and heart problems.
Conclusion
If you love the taste of dry red wines that are fruit-forward, you will surely appreciate Apothic Dark. This wine along with Prisoner are great red blend choices that sophisticated and beginner wine drinkers will enjoy. We hope that this review of Apothic Dark wine has answered any lingering questions in your mind about the red blend. Now, how about trying it out and have fun doing the Apothic Tasting Challenge? You never know, this may end up on top of your favorite wine list.