How many of you drink white wine at room temperature and how many of you prefer it cold? I know the tradition is to have our white w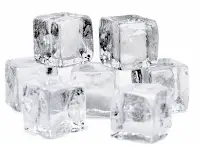 ines cold with bottles being kept in the fridge or in wine coolers packed with ice but you can destroy the flavours in your wine if you serve it too cold.
I've had glasses of white served to me at restaurants that are positively icy, numb your taste buds, taste insipid and the condensation that has formed on the outside of the glass trickles down your fingers. Not a sign of a good sommelier!
Tradition and habit have a lot to answer for. The temperature of your white wine definitely alters its taste. White wine that is too cold is bland, but if it's too warm it can have a strong alcoholic taste. Try it – take a bottle of white wine and put a glass in the fridge and keep a glass out on the table.
They will both taste quite different. The room temperature white wine will have a rounder, riper flavour and richer aroma – but it can be a bit much for some of us.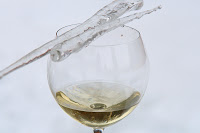 Basic science makes clear that raising the temperature at which a wine is served allows the various flavour compounds in a wine to evaporate and rise, thus adding to a wine's aroma, which contributes greatly to enjoyment on the palate.
Of course this isn't to everyone's taste and that's what it comes down to in the end. It also depends on the quality of the wine.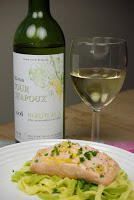 White wines of better quality can cope with being cold or warm but wines of lesser quality – in my opinion – are actually better cold (mainly because I can't taste the flavours as much!) You'll also notice that "serve well chilled" appears on the labels of only the cheapest wines.
Cold white wine is refreshing and acts as a thirst quencher but if a wine is served too cold then some of the more subtle delicate flavours can become hidden from the drinker.
I suppose that in the days before we had fridges and ice on tap all wines were served at room temperature unless they came out of the cellar or cave. The standard cellar temperature is about 55ºF (13ºC) and most fridges run at 35ºF (2ºC).
Whatever your preference here are some recommended white wines to sample over the summer:
Domaine de Ricaud Bordeaux Blanc £5.37: The aromas from this slightly pale, golden coloured, slightly pearlante, easy drinking white, are all of ripe soft fruits and summer blossoms. It has complex flavours of juicy apricots and exotic fruits. Bold and long on the palate, balanced and harmonious in the mouth it has well balanced acidity and one glass will simply not be enough!
Château Saint Thibeaud £5.19: A lovely crisp Bordeaux white predominantly made from the Sauvignon Blanc grape. It has plenty of body without being too heavy.
Saint Thibeaud has dominant and very refreshing hints of pear and citrus fruits. On the palate it reveals a rounded, clean attack on the mouth with a good balance of fruit and dryness and the finish has gorgeous touches of lemon. This is an ideal quality white to drink with Chinese food.
Château Laures £6.60: Brilliant gold wine with the aromas of mangoes and pineapples and and intense fruit and honey in the mouth. It's expressive and rich on the palate with a good snap to the acidity. It is full of elegance and will be thoroughly enjoyed and appreciated by white wine lovers.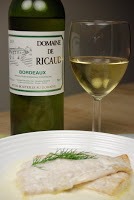 Château Sainte Mairie £6.35: Pale golden in colour and full of fragrance. With great aromas of lemon, lime and grapefruit with a hint of elderflower it is perfectly balanced on the palate offering a a well structured and long lasting finish.
Château Tour Chapoux £5.14: A fabulous pale yellow, crisp, bright white wine. Light and subtle flavours of pears and peaches with the fragrances of grassy meadows, citrus and gorse.