Ther
e has been a spate of Chinese acquisitions amongst the Bordeaux chateaux recently as reported via Sud Ouest. It appears that Chateau Bellefont Belcier might be amongst those sold – and if so, this will be the first Chinese purchase of a Grand Cru Classé Saint Emilion.
The buyer is believed to be a wealthy Chinese businessman in the metal industry whose group has 20,000 employees. The Sud Ouest reports that the businessman waited until the recent Saint Emilion Classification to decide whether to buy the chateau or not.
Apparently he wishes to diversify into wine and has a chain of 40 retail outlets through which he could sell wine and spirits. The sale is as yet unconfirmed by Chateau Bellefont Belcier.
Bellefont Belcier's owners were 3 ass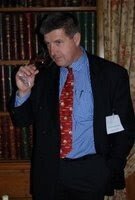 ociates: Jacques Berrebi, Alain Laguillaumie and Dominique Hebrard (former co-owner and manager of Château Cheval Blanc).
Dominique has an impressive portfolio – he founded his trading company, Maison Hebrard, in 1983, in parallel with his position at the helm of Château Cheval Blanc.
For 25 years now, Dominique has striven to build and foster ties with loyal winegrowers and faithful customers and wine-lovers, always staying true to the spirit of the fine Bordeaux wine houses and the long standing trading history of Libourne and its region. Dominique is a renowned specialist in Grands Crus Classés and oversees the technical side of the wine making process.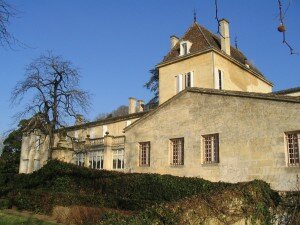 Bellefont Belcier dates back to the 17th century. Count Louis François de Belcier, a Magistrate from Angoulme and later Secretary to Louis XVI, founded the vineyard that was to bear his name on the southern slopes of Saint Emilion between Châteaux Pavie, Troplong Mondot, Tertre Roteboeuf and Larcis Ducasse in the commune of Saint Laurent de Combes.
The Count built the Château in order to play host to the King howev

er the French Revolution brought this project to a premature end and the Château was completed in 1803.
The Count named it Bellefont (Beautiful Fountain) after the many springs rising from the chalky clay slopes. The vineyards currently cover 49 acres.
Other recent Chinese pu
rchases announced include Chateau Millaud Montlabert, Saint Emilion, which was bought by the Haichang Group.
The Haichang Group is steadily building a portfolio of chateaux as well as developing real estate in China (built in the style of Bordeaux Chateaux) and a 5000 acre international wine-industry park (see my Blog Moving Bordeaux to China).
Sud Ouest report that Millaud Montlabert is thought to be the 10th chateau that the Haichang Group has purchased and apparently there are more in the pipeline. This is news to me as the ones I have recorded as bought to date are:
Chateau Chenu Lafitte, Côtes de Bourg, Chateau Branda, Bordeaux, Chateau Grand Branet, Côtes de Bordeaux, Chateau Laurette, Sainte Croix du Mont and Chateau Thebot, Saint Foy La Grande.
In Moulis Chateau Pey Berland has be
en purchased by Chinese investor Fu Hao – the chateau has a 4 star hotel and Fu Hao is looking to expand the small vineyard.
Also in the Côtes de Castillon Chateau Lucas has been purchased by Chinese architect Wencheng Li. Wencheng Li is already a wine producer in China and owns Wencheng Castle near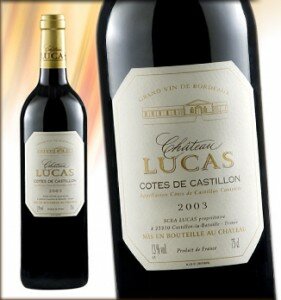 Beijing which is a Versailles syle tourist attraction, hotel and wine estate.
I wonder how many more Chateaux will be in the hands of the Chinese in the coming years or may be months as their interest in French wines continues to grow?