The Telegraph has reported that sales of 
Crémant have surged. Champagne sales dropped by 9% overall last year, while Crémant in Burgundy was up 6% and in Alsace – the biggest producer – by 8% despite the global downturn.
As you know my favourite French sparkling wine – apart from Philippe Seconde's Champagnes – are the Crémant d'Alsace. Crémant wines are often mistaken for Champagnes and are made by the same methods but in other regions of France so therefore can not officially be called "Champagne."
Crémant is the French word for "creaming" – this means that they are made with slightly more than half the pressure of champagne. This doesn't give them any less sparkle but makes a wine with a fizzy mousse of bubbles and a delicious refreshing tingle on the tongue.
There are Crémant wines from different regions in France: Crémant de Bordeaux, Crémant de Bourgogne (Burgundy), Crémant de Die (Rhone), Crémant du Jura, Crémant de Limoux and Crémant de Loire (formerly Crémant de Saumur).
Today, Crémant d'Alsace is the market leader 
in at-home sales of AOC sparkling wines in France. Sales of Crémant d'Alsace last year rose to 32 million bottles and last month, Crémant d'Alsace jumped by more than 12% in France and exports were up 19%. Sales to the UK were up 67% in the first three months of this year, and 176% compared to 2008.
The volumes sent to Britain are still tiny compared to Champagne but Crémant makers have Britain in their sights. Britain is the first importer in the world of Champagne and we are well-versed in quality sparkling wine. In fact Somerset author James Crowden claims in his book Ciderland that English cider makers were the first to discover that adding sugar to a finished wine could create a sparkle in the bottle.
The author claims that Christopher Merrett, a 17th century West Country scientist, not only invented the bottles needed to contain champagne but also the second fermentation technique required to produce the drink.
He says there is proof of the English origin of Champagne in the archives of both the British Museu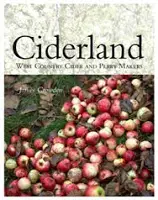 m and the Royal Society, although the assertion is likely to be treated with Gallic disdain across the Channel.
Mr Crowden reveals in his book Ciderland that Merrett, who was born in Winchcombe, Gloucestershire, in 1614, delivered a paper to the Royal Society in 1632 setting out a recipe for Champagne.
That was 6 years before the birth of the French Benedictine monk Dom Perignon, credited with the invention of Champagne at the Abbey of Hautvillers at Epernay, and 97 years before the first Champagne house was founded.
He says Merrett spent years learning how to make glass stronger, and evidence of his influence can be seen in early accounts of champagne making in France that refer to "verre Anglais" –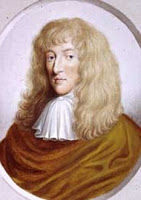 English glass. In fact, Champagne's production was made possible by the strength of coal-fired English glass bottles and imported cork that could withstand the pressure in the bottle.
Mr Crowden believes the first Champagne was made when English cider makers added sugar to French white wine and learned how to control the resulting secondary fermentation.
What is extraordinary is that these cider makers did not realise the potential of their discovery – which was left to the French to perfect!