ith the new Free Trade Agreement 
between the European Union and South Korea France is hoping to win back its place as the major importer of wine to the country.
French wine had enjoyed more than a decade of supremacy in South Korea until 2008, when Chilean wine topped sales, forcing the first change in the No.1 spot since 1993.
Back in 1999 French wine, led by Bordeaux, dominated South Korea's burgeoning imported wine market with 46% of trade volume. Rival Chilean producers had a mere 2%.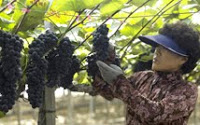 However in 2008 more than 6,610 tons of Chilean wine was imported by Korea, followed by 5,454 tons of French wine, 4,785 tons of Spanish wine, 3,939 tons of American wine and 3,506 tons of Italian wine, according to Korean government figures.
Chile in 2003 had the foresight to ink a free trade pact with Seoul, one of the first with the Asian tiger, lowering tariffs on Chilean wine exported to Korea by 15%. Allan Sichel, President of Bordeaux's wine merchant union, told AFP: "We've been suffering in Korea since the Chileans got their trade agreement."
W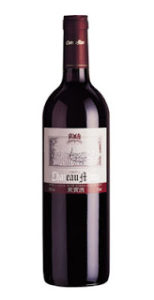 ine from both France and Chile is still subject to a liquor tax and other levies, but the deal would eliminate the 15% customs duty on imported European wine and put French producers on a level playing field with Chile.
With the South Korean retail market for wine currently worth two billion dollars and predicted to grow 32% in volume over the next five years, according to Euromonitor International (EI), French winegrowers are impatient for the deal.
French wine exports to South Korea were worth 26.2 million dollars in 2009, down from a high of 47 million in 2007, according to French customs figures provided by the Medoc Wine Council.
An increasingly Westernised diet and drinking culture, rising incomes among middle and upper classes, and a perception that wine – particularly red wine – has health benefits have all contributed to wine consumption growth in Korea.
The low alcohol content of wine compared to local and imported spirits, along with the enjoyable scent and taste, is appealing to a younger generation, particularly women.
In 2007 still wines accounted for 80.5 percent of sales, sparkling wines a further 16.5 percent and fortified wines the rest. Within the still wine category, red wine made up 81 percent of sales.
In the Korean market white wine was more popular than red wine until 1993. Media reports on
the health benefits of red wine have shifted Korean customers' preferences from white to red wine.
The domestic wine industry in South Korea is not well developed and is carried ou

t on a very small scale at present.
Specifically, high quality wine making is difficult due to the weather conditions – the summers are too humid and wet for grapes to ripen properly. Some wild species of grapes like Vitis amurensis and Vitis coignetiae found in the Republic of Korea are not commercially important species.
Several cultivars grown until now were introduced through China from Europe, and found their way to Asia during the Koryo Dynasty around the 14th century.
Modern viticulture began around 1906 when an e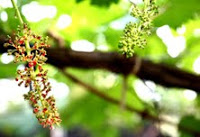 xperimental station was established to test imported cultivars and the wine industry began in 1910 in Kyongbuk Province.
Some cultivars for wine were imported from USA, Europe, and Japan. These have been grown throughout the country since 1960. In northern areas the grape vines need to be "heeled" in under the soil to survive the cold (this is also done in parts of China).
The most popular grape grown is Campbell Early but this is a table grape and doesn't really make good wine.
Wine Korea produces Château Mani which is named for Mo
unt Manisan nearby. Apparently this is the only winery in the nation that produces completely local wines.
Other Korean wine producers blend wine made from local grapes with imported wine and then bottle the product.
If you are interested in the Korean Wine Scene check out Joshua Hall's Wine Korea site.