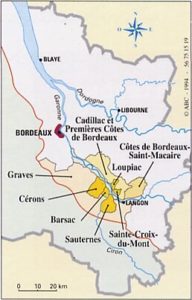 A new study is soon to take place to determine whether the smaller producers of Sauternes and Barsac should combine their efforts and open a Cooperative.
Students of the National School of Agricultural Sciences Bordeaux will meet the wine makers of the region to evaluate whether.
it's a good idea to create a Cooperative or a GIE (Economic Interest Group) . . . or not. Xavier Planty, President of the ODG (Representational Organisation) of Sauternes and Barsac explained that growers who find themselves at the head of small vineyards are finding it increasingly difficult to sell their product.
Back in 2010 Bordeaux drew up a plan called 'Bordeaux Tomorrow' which contained a couple of ideas that I took issue with.
One of which was their idea to drastically reduce the number of chateaux producing low cost Bordeaux (see Bordeaux's Plan to Cull Chateaux) and the other was their idea that some cheaper Bordelaise wines were not up to quality and not coherent with 'brand image' (see Where to find Good Value Bordeaux – and will It Last Much Longer?).
The Bordeaux Tomorrow plan also focuses on cooperatives and aims to push them into merging. The idea behind this is to encourage the small producer to sell his grapes to a larger (and wealthier?) producer rather than continue to make poor wine . . . or wine that does not sell.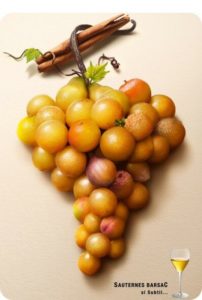 Planty seems to think that small producers in Sauternes and Barsac are indispensable but that their product is too patchy.
He rightly points out that there are 150 hectares (370 acres) available for sale in Sauternes (smaller producers are struggling and some are selling up).
However he goes on to say that the disappearance of small producers will ultimately weaken great wines. Planty thinks that small producers can keep the geographical identity of Sauternes and Barsac via a Cooperative or GIE:
"It would have a significant volume of wine and a well-defined style by a specification. We have wonderful examples with Castel, Mouton Cadet etc . . ."
The reason that Castel and Mouton Cadet sell to a broad market is down to the financial clout behind them. Mouton Cadet is produced by the Rothschilds and Castel is the largest wine producer in Europe – both have huge powers of distribution and marketing . . . and deep pockets. How can a Cooperative of small producers match this?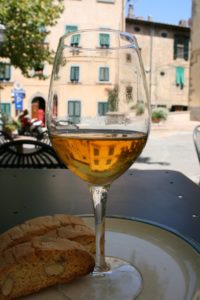 I know sweeter wines are becoming more popular but I don't think a Cooperative or GIE is the way forward without investment. Cash for marketing and modernising are much needed. Very few of the younger generation of wine drinkers has ever heard of Sauternes and Barsac over here! Good marketing would change that and this costs.
It's a difficult situation and I can see that the smaller producers need to do something. Perhaps banding together and pooling resources would help? I'll be interested to see what they come up with. The results of the study should be available in June and producers who are interested have been told to make themselves known to the ODG.