Since it's acquisition in 2006 by the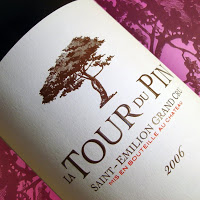 Saint Emilion First Growth Château Cheval Blanc and subsequently LVMH, La Tour du Pin has undergone a quiet renaissance culminating with Robert Parker scoring the 2009 vintage 92 – 94. In Parker's words:
"Pierre Lurton, the director of Cheval Blanc, has completely resurrected this estate since it was acquired by the owners of Cheval Blanc. A blend of 80% Merlot and 20% Cabernet Franc grown in clay and gravel soils, the 2009 La Tour du Pin is the finest wine I have ever tasted from this property.
It reveals terrific fruit intensity along with a full-bodied unctuosity, great purity, sweet tannins, and a heady, long finish. The alcohol level must be more than 14% given the glycerine content and the wine's thickness.
Well worth a search of the marketplace as purchasers will get all the savoir faire of the Cheval Blanc wine making team combined 
with a very good vineyard that has been admirably resurrected. It should drink well young, and last for 12-15 years."
If we go back in time La Tour du Pin was originally part of the great Figeac estate (as was Cheval Blanc). Figeac is the largest estate in Saint Emilion and is also one of the oldest Bordeaux estates.
The first known historical reference to the Figeac estate dates back to the 2nd century AD, when extensive lands and a large Gallo-Roman villa were known to bear the name of their owner, the Roman pro-Consul Figeacus. Figeac belonged to the same family for more than 500 years but down the centuries it has been sold a number of times and plots of its vines have gone to other Château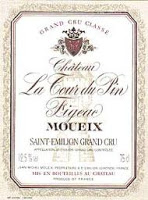 which explains the number of them which have added Figeac to their own name.
In 1879 a 91 acre section of vines was purchased by a M. Corbière to form Château La Tour Figeac (now owned by the Rettenmaier family). Two years later half the land was sold and further divided into the estates Château La Tour du Pin Figeac (Moueix) and Château La Tour du Pin Figeac (Giraud-Bélivier). It was the Château La Tour du Pin Figeac (Moueix) that was purchased by Cheval Blanc.
Moueix is one of Bordeaux's great wine making dynasties and La Tour du Pin Figeac was purchased in 1947 by Antoine Moueix, uncle of Jean Pierre Moueix.
The Moueix family were originally from Corrèze and Antoine established the Maison Antoine Moueix in 1905. Since then, 5 generations have succeeded Antoine and today this branch of the fami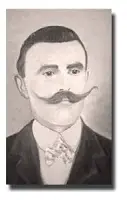 ly own several vineyards in Pomerol and Saint Emilion including Clos Beauregard, Clos Toulifaut, Château Rochebrune, Clos Belle Rose (Jean-Michel and François Moueix) and his great grandson Bernard's children own Châteaux Taillefer, Fontmarty, Tauzinat L'Hermitage and Le Grand Treuil.
Jean Pierre Moueix established the Negotiant House of JP Moueix in 1937, situated on the Quai du Priourat in Libourne. Since Jean-Pierre Moueix began investing in properties of the region in the early 1950s, the company grew to become highly influential in the French wine market, and was instrumental in the rise of the reputation of the Pomerol region.
T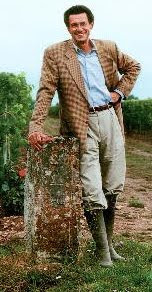 he early purchase of the Saint Emilion estate Château Magdelaine in 1952 was followed by the acquisitions of Pomerol châteaux Trotanoy, Lagrange and La Fleur-Pétrus in 1953, while the gradual acquisition of Pétrus was begun in 1961, followed by Château Latour à Pomerol in 1962.
Later additions to the J P Moueix portfolio include the Napa valley property Dominus Estate, the Pomerol châteaux Hosanna and Providence, and the Saint Emilion estate Château Belair. Jean-Pierre Moueix retired in 1978 and died in 2003.
In 1991 his son Christian Moueix became president of JP Moueix, while the grandson Edouard Moueix is Director of Sales since 2003.
La Tour du Pin vineyards cover 22 acres and lie between Cheval Blanc and Figeac at the edge of the Pomerol appellation. The soil is considered the more gravelly of the three La Tour properties, closer to the conditions of neighbours Figeac and Cheval Blanc.
The Grand vin is typically a blend of 70% Merlot and 30% Cabernet Franc, as is the estate's second wine, Clos La Fleur Figeac. The consultant oenologists are Gilles Pauquet and Denis Dubourdieu and La Tour du Pin is a classified Saint Emilion Grand Cru.
Château Cheval Blanc have instigated finely tuned plot management
 systems and soil analysis to release the full potential of the 40 year old vines.
To build on these efforts the first vintage was conducted in small vats to respect the diversity of the vineyard.
The vatting process was carefully controlled on a case by case basis to bring out the potential of each grape variety, each type of soil and each t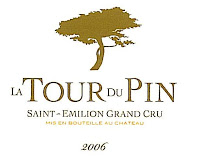 ype of vat.
This has produced a wine with ripe – but not over ripe fruit, tannins which are dense but not harsh and fine mellow flavours of wood which leave the wine flavours to the fore.
This is definitely a wine to watch and if you are interested in sampling its vintages they can be found here.