The press have been reporting a story concerning 

a row over a wine called Kiwi Cuvée. What's wrong with that, you might think? Well, the wine is French.
It's made by Lacheteau, based in the Loire Valley, and their Sauvignon Blanc, labelled Kiwi Cuvee, is already sold in supermarkets in Europe and Britain. Lacheteau are easily the largest wine company operating in the Loire and their attempt to register Kiwi Cuvée in Australia caught the interest of New Zealand Winegrowers, which has opposed the move.
The main ground of opposition was that the trade mark "has a connotation that is likely to deceive or cause confusion", in this case that the wines sold by reference to the trade mark originate from New Zealand.
"The term "Kiwi" has a very strong association with New Zealand and our view is that it should be reserved for New Zealand wines," New Zealand Winegrowers president Philip Gregan said.
Trademarks hearing officer Terry Williams ruled that the name would cause confusion in Australia and blocked the registration attempt.
"Customers in such places might ask for wine by variety, for example a Clare riesling or, less formally, a Kiwi sav blanc," Mr Williams said.
Looking beyond this case back to 2005 Lacheteau threatened
 Kahurangi Estate, a wine maker on New Zealand's South Island, with legal action over their use of the name Kiwi White. Lacheteau were prepared to sue anyone selling wine with that name anywhere in the European Union, the New Zealand Herald reported.
"It's a case of the pot calling the kettle black," Kahurangi founder Greg Day told the paper. "Here's the French trying to protect Burgundy as a geographical indicator and saying we can't use Kiwi."

Greg Day said that he said he couldn't afford the legal costs to fight the French company, even though his brand was selling in Europe before the term was officially registered. So it seems some years later the New Zealand Wine Growers took up the case.
I am all in favour of the French (or anyone else for that matter) protecting the names of their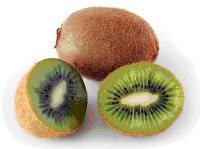 specialities and I do think that Kiwi Cuvée is misleading as surely most people would automatically think it was a New Zealand wine – or, stretching the grounds of probability, that it was made from kiwi fruit?
France is renowned for fiercely protecting the right of its winemakers to use regional names and geographic indicators on bottles. France also defends its regional specialities through its Appellation d'origine controllee, or AOC system, which protects more than 300 wines, including Bordeaux and Chablis, as well as 161 French foods.
Last year the EU withdrew permission for 14 wine terms including chât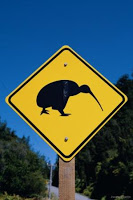 eau, classic, clos, sur lie, ruby, tawny and late bottled vintage from being used on labels of U.S. wines exported into the EU. In 2006 the EU succeeded in having Champagne, port, sherry and similar "place" terms banned not only on bottles for export into the EU but on all U.S. wine labels.
The justification for this action is that "these terms are traditionally used in specific countries and that if other countries used these terms it creates confusion on the part of consumers."

The topic is a nightmare and raises people's tempers to boiling point but surely some form of common sense should prevail? Having said that the Champagne Wars concerning the use of the name "Champagne" lasted for 70 years only coming to an end with a 2003 trade agreement between the EU and Canada . . .