The Drinks Business reported last week that Champagne was getting too warm for the Pinot Meunier grape according to a number of growers in the region.
The Champagne AOC has 7 permitted grapes: Pinot Noir, Pinot Meunier, Chardonnay, Pinot Gris (sometimes known as Fromenteau), Pinot Blanc, Petit Meslier and Arbane (for information on some of these lesser known grapes see The Forgotten Grapes of Champagne).
Peter May (of the Pinotage Club) tells me that the decision was taken in the 1930's to restrict the AOC to the main 3 varieties (Pinot Noir, Pinot Meunier and Chardonnay) for pragmatic reasons in that they were the best producers and more resistant to vine ailments.
Although there are a handful of Champagnes made with other varieties it is apparently forbidden to make new plantings of the heritage varieties except when replacing existing vines.
Pinot Meunier is thought to be a mutation of Pinot Noir (which is well known for being prone to mutation – in 1919 CIVC identified 39 varieties of Pinot with each village seeming to have its own slightly different variety).
The problem that Champagne is experiencing is that Pinot Meunier tends to bud and ripen earlier than Pinot Noir and with global warming apparently affecting the climate of Champagne Pinot Meunier is becoming difficult to harvest.
Jean-Hervé Chiquet, co-owner of Champagne Jacquesson, told The Drinks Business that:
"Beca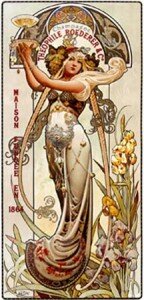 use of the effects of global warming raising average temperatures, Champagne is becoming too warm for Pinot Meunier. As a result, it's getting harder and harder to work with, so I find myself using less each year, and planting more Pinot Noir in its place.
This year was particularly difficult for Pinot Meunier. Our Chardonnay turned out excellently, our Pinot Noir was okay, but we had real problems with Pinot Meunier."
Decanter.com reported that the 2011 vintage is being hailed as one of the most unusual in the region's history. A very warm spring followed by a cool, wet summer and intermittent hail storms created challenges for the wine makers.
Flowering took place a month earlier than 2010 and the harvest was one of the earliest on record, starting as early as 19th August. The only other harvest that commenced this early occurred 189 years ago, in 1822.
Traditionally, the Champagne harvest ran from mid-September to early October, but it has progressively crept earlier. These days, the grapes are generally collected from late August through mid-September.
This year is also the first time on record that sugar levels have not increased during sunny weather which makes the use of Chaptalisation (the additi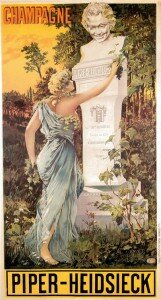 on of sugar) look increasingly likely.
Scientists at the CIVC are exploring the problem but currently no one has any answers.
Although Pinot Meunier represents 33% of the region's total plantings it is primarily used as a blending grape, adding body, richness and fruit to a blend. It takes its name from the French Meunier and German Müller – both meaning Miller due to the flour-like dusty white down on the underside of its leaves.
If Champagne does become too warm for Pinot Meunier maybe it will flourish across the Channel here in the UK. With our climate becoming more suitable in the south you might be surprised to learn that 65% of all the vines planted here are Pinot Noir, Pinot Meunier and Chardonnay.
In May it was reported that the Royal family are setting up a vineyard in Windsor Great Park. More than 16,000 vines will be planted and the grapes grown will be Chardonnay, Pinot Meunier and Pinot Noir, in order to make Sparkling Wine.
The Duke of Edinburgh is apparently heavily involved in the project, which is being advised by Chapel Down founder Stephen Skelton MW. The news comes as new figures revealed English wines enjoyed their most successful year ever in 2010, with a record 30,346 hectolitres produced – the equivalent of over four million bottles.
However this is not the first time that Windsor has produced grapes for the Royal family – Richard II (1367 – 1400) had a vineyard at the little park at Windsor for the use of the castle and Henry VIII owned 11 vineyards.
If you're interested in England's wine making past check out my blog Royal Wine – New Vineyard at Windsor . . . and Royal Vineyards of the Past.
We will never know if these ancient vineyards were planted with Pinot Meunier . . . but they could have been planted with our own indigenous variety Pinot Wrotham, which is either one and the same or possibly an English mutation.