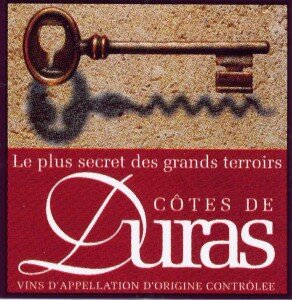 Good terroir doesn't stop at borderlines drawn on maps and if you know where to search you can unearth some wonderful discoveries.
One of France's best kept secrets is a little wine making region that sits at the foot of Bordeaux called the Côtes de Duras. Wines made here tend to be organic and are made by talented wine makers whose skills equal those of their Bordelaise counterparts and who are heirs to just as much heritage.
The only difference is the price tag.
The Côtes de Duras holds a fabulous undiscovered treasure of little known wines that are similar in style to Bordeaux. In fact, red Côtes de Duras and red Bordeaux wines are so similar that not even specialists can tell them apart. J
ancis Robinson has said that she would take her hat off to any blind taster who could unerringly distinguish between them.
The Côtes de Duras is a land of endless softly rolling hills which lies at the end of Bordeaux's Entre Deux Mers appellation with the vineyards of Bergerac to the east, Cotes du Marmandais to the south and Bordeaux's Sainte Foy to the north. Rural and remote, the countryside is beautiful here. You might be forgiven for thinki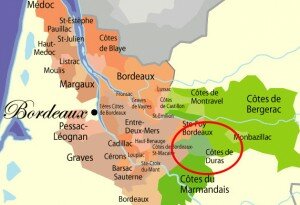 ng that this is a land that time forgot but beneath the tranquil surface passions run high.
The locals' ancestors cultivated the vine here long ago and the wines have an ancient reputation. Like Bordeaux, Duras is part of Aquitaine and its lofty castle was built in the 12th century.
This area has long been fought over and a little town sprang up in the safety of the castle's shadow. It may have had even earlier roots – Duras takes its name from the Celtic 'duros' meaning fortified hilltop.
In the 14th century the castle and surrounding lands were owned by Pope Clement V who also owned Chateau Pape Clement in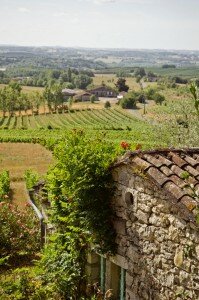 Bordeaux. War and Revolution instilled a sense of resistence and resilience in the Duraquois people who had to defend their culture and lifestyles down the centuries.
Today they still share a visceral love for the land, vines and wine and are proud of their rebellious spirit. The local winemakers call themselves 'The Rebels of Aquitaine'.
It took a little time – and a lot of hunting – but I have tracked down a gorgeous Merlot from the Côtes de Duras from Bernard Dalla Longa, a small producer, at Chateau Vary. His vineyards lie in the ancient fortified village of Dieulivol.
The village 
was established by the Crusaders and takes its name from their war cry of 'Dieu de Veut!' which means 'God Willing!' It sits on a small crag overlooking the vines below which have been grown here since the 11th century.
Bernard possesses the rebellious spirit of the region and is in the unique position of having his property split down the middle by the line drawn on the map. It's a strange situation – one half of his property lies in th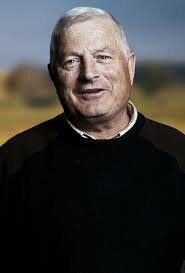 e Bordeaux appellation and the other in the Côtes de Duras.
His grapes are exactly the same on both sides, as is the clay/limestone soil, but he is forced by bureaucracy to split everything. His cellar is strictly divided into two halves! He makes his wines separately – Chateau Choine is his Bordeaux and Chateau Vary is his Duras.
He says that the paperwork is demanding to say the least as he has to report to two different authorities and that the only difference between his two wines is that, thanks to the market, his Bordeaux is twice the price of his Duras.
His Chateau Vary Merlot is beautifully made and is a real bargain. It's a deep and luxurious wine being velvety smooth and well balanced. It has dark fruit flavours of ripe blackcurrant, blueberry and damson with subtle lingering notes of vanilla, mocha and anise.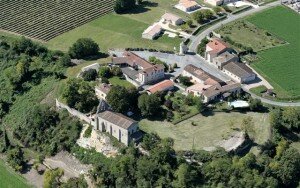 Delicious with both poultry and roast pork, Chateau Vary is a food friendly wine and is very versatile. It also pairs very well with grilled lamb chops, steak and pan fried chicken.
Traditionally enjoyed with Cassoulet au Confit (a rich slow cooked casserole with white haricot beans and either duck, pork sausages, goose or mutton)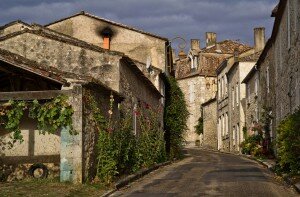 Chateau Vary is great with both summer and winter stews and rich Chinese cuisine such as Beef and Black Bean Sauce.
If you fancy breaking down a few frontiers and trying this lovely wine for yourself it's available at Bordeaux-Undiscovered at £6.99 a bottle.