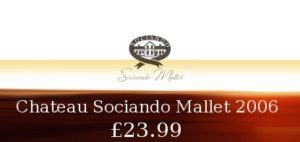 Take advantage of being a Bordeaux-Undiscovered customer and snap up the outstanding Chateau Sociando Mallet 2006 at an unbeatable price.  We are offering this stunning 90 point Parker wine from the Haut Medoc at only £23.99 a bottle!.  Haut Medoc was one of the star appellations in 2006 producing some of the best wines for that year and Sociando Mallet is one of our top picks.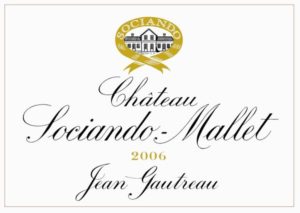 As a regular newsletter reader you already know we like to look after our customers and you won't find this wine at a better deal anywhere else.  What's more it's available in single bottles so you aren't tied down to buying it by the case.  It's a wonderful opportunity to taste one of Bordeaux's great fine wines.
Much has been made of the supermarkets, Lidl, Aldi and Tesco gearing up for Christmas with tempting prices on Bordelaise fine wines such as Sociando Mallet, but we like to think that we can go one step further for our customers, so watch this space!  We are cherry picking superb wines from our selection and offering our customers better deals, and better wines,  than the big boys.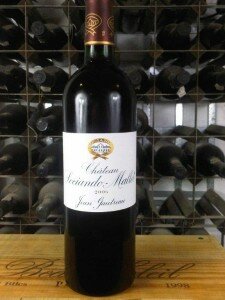 90 Point Wine:  Sociando Mallet 2006
Scored 90 points by the world authority on fine wine, Robert Parker, Sociando Mallet 2006 has "Classic aromas of black currants, graphite, powdered wet rocks, and earthy undertones compete with the intense black currant fruit present in this structured, medium to full-bodied, concentrated 2006. Always an over-achiever, Sociando Mallet is built for 20-30 years of longevity."
In fact, Sociando Mallet's inky purple wines have an unusual capacity for longevity and are one of the longest lived wines made in the Medoc.  The 2006 is drinking beautifully right now.
Parker's scores are based on a 100 point scoring system and wines rated 90 – 95 are considered to be outstanding wines of exceptional complexity and character. In short, these are terrific wines.  The 2006 Sociando Mallet is a beautifully structured Cabernet based Claret; full bodied, rich and sumptuous.
It's both powerful and fragrant, having flavours of blueberries, blackcurrant jam, blackberries and ripe raspberries with notes of cherry blossom, truffle and oak.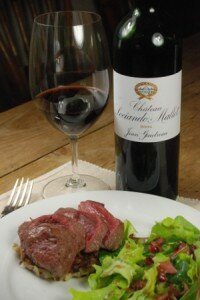 Insider's Tip
Haut Medoc lies in the Medoc (home of Pauillac, St Julien, Margaux and St Estephe).  This AOC sits at a higher altitude on well drained gravel terraces which are best suited for the growing of Cabernet Sauvignon and lies on the Left Bank of the Gironde Estuary.  Sociando Mallet itself is located north of St Estephe in the little village of  Saint Seurin de Cadourne and dates back to the 1600s.
It was purchased in 1969 by Jean Gautreau, a negociant from Lesparre, as a forgotten and derelict property. However the terroir is the same band of gravel that runs beneath the vines of First Growth Chateau Latour and Gautreau saw the potential that others had not.
Sociando Mallet has benefited from 4 decades of investment and improvement and its wines are the insider's choice for top quality wines, regularly outperforming those produced by its neighbours.
Bordeaux's 2006 vintage is often over looked as 2005 was such an exceptional vintage (some even claiming it to be the 'vintage of the century').  However for those in the know 2006 was a very good year and is the source of some real showstoppers, such as Sociando Mallet.
For what it's worth this wine particularly from this vintage is one of my favourites because of its length, complexity, roundness and overall character – it's a wine that will not disappoint particularly when it is drunk with beef, game and wholesome casseroles!