You may have heard recently that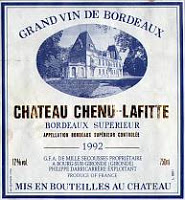 Château Chenu Lafitte in the Côtes de Bourg appellation has been bought by a Chinese investor as a gift for his 20 year old son. One of the minority shareholders, Guolong Yin, has been running the estate since April 2010, when the purchase was complete – although negotiations began over three years ago.
In 2008 Château Latour Laguens (in the Entre Deux Mers) was acquired by Chinese investors and the coincidence that both châteaux having the same names as two Pauillac First Growths – notably Lafite and Latour – in their titles has not gone unnoticed. The objective with both châteaux is to sell the wines in China.
Stocks of previous vintages were also included in the transaction, and the first containers have already left for China. The investors have chosen labels featuring AOC Bordeaux, despite the fact that the vines are also in the Côtes de Bourg appellation – which is considered higher in quality comp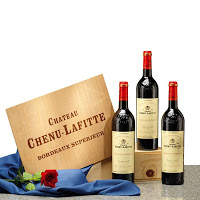 ared to the generic AOC.
Their reasoning being that the name "Bordeaux" is much more widely known in China.
Château Chenu Lafitte has no connection with Château Lafite Rothschild (just as Château Latour Laguens has no connection with Château Latour) and was owned by Philippe Darricarrère, owner of Château Mille Secousses (also in the Côtes de Bourg).
Darricarrère sold the 40 hectares of vines together with a beautiful château to the Chinese investors and has explained that Château Chenu Lafitte was an old brand he ha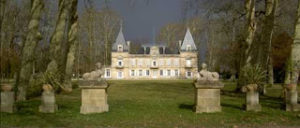 d in his portfolio. The château was not used very much – except for a few export markets.
The Darricarrère family originally hailed from Algeria, where they were wine producers and settled in Bourg, at Château Mille Secousses in 1956. They were forced to sell due to financial difficulties and their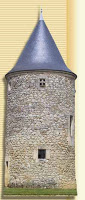 bank, Crédit Agricole, withdrawing its support.
Sixty year-old Darricarrère said that the bank, after a vote of no-confidence, forced them to sell their family's flagship estate. Despite being saddened by the sale Darricarrère told decanter.com that he was "happy that the new owners are investing in the property, and relations are very good between us.
My son continues to work across both properties every day, and I visit them several times a week."

Darricarrère has kept 42, from which he will continue to produce his wine at Château Mille Secousses. The family also whose family also own two other estates in the same AOC,
Châteaux de Mendoce and Labarde (20 hectares each). Mille Secousses was known in 1650 when Mazarin, Anne of Austria and King Louis XIV, then aged twelve, used to visit John de Ridder, who owned the château which was at that time a modest hunting lodge in the woods, built on the riverbank.
Before the First World War the wine from Château Mille Secousses was served in the railway carriages of the Gre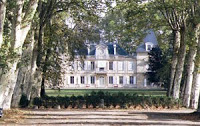 at Western Railway in Britain and was certainly the cause of a few smiles as the train rumbled across the sleepers as Mille Secousses means "a Thousand Shakings".
The name is ancient – it was mentioned long ago when Louis XIV and his entourage suffered thousands of shakings when he travelled the badly paved road which was full of potholes through the vineyards before reaching the property.
In 1831 Charles Lafitte acquired the estate and his younger son Roger took the name Chenu-Lafitte which became the name of their other property nearby.
I wonder if we will see any more châteaux with similar names to the First Growths being snapped up by Chinese investors? Lafite and Latour are fairly common names and there are a few Brions about . . . but Mouton and Margaux might be harder to find!