Regular rea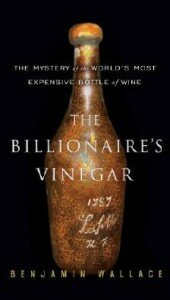 ders over the years know that I enjoy a good wine film every now and then – I really enjoyed A Good Year and I thought Alan Rickman was good in Bottle Shock, though the film didn't rock my boat. Now it seems that the long awaited film The Billionaire's Vinegar is due on the silver screen this year.
This is definitely a film I have to see. Based on Benjamin Wallace's book: The Billionaire's Vinegar – The Mystery of the World's Most Expensive Bottle of Wine, the plot is provocative and contentious whilst being full of intrigue, scandal and fraud. What's more it's loosely based on a 'true' story.
Briefly the book is about the most expensive bottle of wine ever sold: "In 1985, at a heated auction by Christie's of London, a 1787 Chateau Lafite Bordeaux—unearth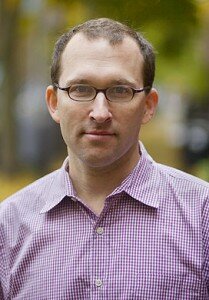 ed in a Paris cellar and supposedly owned by Thomas Jefferson—went for $156,000 to a member of the Forbes family.
The discoverer of the bottle was Hardy Rodenstock, a pop-band manager turned wine collector with a knack for finding extremely old and exquisite wines.
But rumours about the bottle soon arose. Why wouldn't Rodenstock reveal the exact location where it had been found? Was it part of a smuggled Nazi hoard? Or did his reticence conceal an even darker secret?
Pursuing the story from London to Zurich to Munich and beyond, Benjamin Wallace offers a mesmerizing history of wine and of Jefferson's wine-soaked days in France. Suspenseful, witty, and thrillingly strange, this is the vintage tale of what could be the most elaborate con since the Hitler diaries."
In 2005 William Koch, a billionaire Florida wine collector (and the chairman of Oxbow Corp), bought some of the bottles and subsequently sued Rodenstock (and Christie's) for putting the counterfeit wine bo
ttles into circulation. Koch assembled a team of former FBI and British intelligence agents, wine and glass experts, Sotheby's former head of wine sales, David Molyneux-Berry and even a nuclear physicist to investigate the authenticity of the bottles.
Scientific testing of the 1787 Chateau Lafite wine concluded inconclusively that it had been made before 1945. But after working with glass specialists, Koch holds that the Th. J. initials on the bottles were engraved using 'an electric power tool or tools with a flexible shaft' that did not exist in the 18th Century.
Additionally Thomas Jefferson's Virginia museum-home at Monticello said there is no historic evidence that Jefferson ever engraved his initials on any bottles of wine.
The court case ticks on and Reuters rep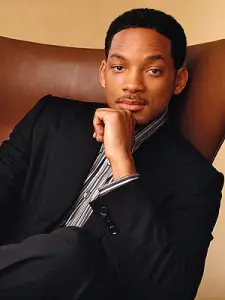 orted yesterday on the progress of Koch's lawsuit in the Court of Appeals here. There is also a very interesting interview with the author Benjamin Wallace by Vim over at 12×75.com.
Actor Will Smith, as part of a Hollywood consortium, bought the rights to the book and the New York Times has Brad Pitt listed in the Acting Credits. Will Smith is one of the producers and the Director is David Keopp (who was screenwriter on films such as Men In Black III, Indiana Jones and the Kingdom of the Crystal Skull, War of the Worlds and The Taking of Pelham 123).
Apart from its undoubted entertainment value the film highlights how fraud relating to historic wines from top producers causes difficulties for collectors.
It also opens a door into the rarefied world of billionaires who spend thousands for just a bottle of wine. Once again it proves that you MUST check the provenance of your wine before you commit to buying it. If it looks too good to be true, it probably is.