Last week I spotted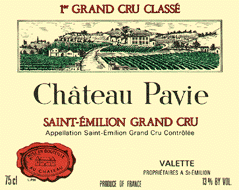 that Terre de Vins reported that Gerard Perse, owner of Chateau Pavie – newly promoted to Premier Grand Cru Classé A in the 2012 Saint Emilion Classification – would like to buy a vineyard in Italy one day: "I would like to invest in Tuscany, why not in Brunello."
Perse is also the owner of Châteaux Pavie Decesse, Monbusquet, Bellevue Mondotte, Saint Colombe, Clos Les Lunelles and Clos L'Eglise).
He would not be the first Bordeaux chateau owner to expand into Tuscany – Eric Albada Jelgersma, owner of Third Growth Chateau Giscours and du Tertre in Margaux and purchased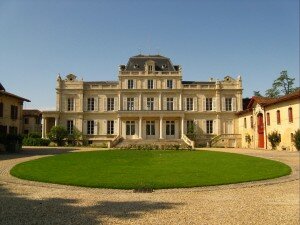 the 91 acre Tuscan estate Fattoria Fiamminga Serra all'Olio in 2004 and changed its name to Caiarossa.
The estate lies east of Riparbella, a village in the province of Pisa that is part of the Montescudaio DOC appellation, south of its more famous neighbour, Bolgheri, where renowned wi
nes such as Sassicaia and Ornellaia are made.
First Growth Chateau Lafite Rothschild also has a joint French-Italian venture with Paolo Panerai, owner of the Castellare di Castellina estate: Rocca di Frassinello in the Maremma, southern Tuscany.
Tuscany is a well regarded wine re
gion, home to Chianti, Montepulciano and Brunello di Montalcino. It's also home to the 'Super Tuscans' (wines based on a Bordeaux blend such as Sassicaia) which have had their ups and downs but prove to be much sought after, collectable . . . and fetch high prices. In fact the vines at Sassicaia were originally planted with cuttings from those at Chateau Lafite Rothschild in the 1960s.
Of course it does g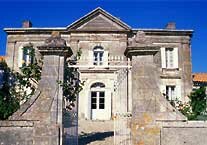 o the other way – Chateau Greysac, a Cru Bourgeois in the Médoc, is owned by Count Brandino Brandolini d'Adda, owner of the renowned Vistorta estate in Italy's Friuli region. However this is the only Italian owned chateau in Bordeaux that I know of.
In general it seems that as the Bordeaux Grand Cru Classé have become so expensive wine lovers are turning to Italian fine wine as an alternative. Chinese and Russian investors have also been buying up Italian vineyards with picturesque buildings. We may see more Bordeaux chateaux embarking on Italian ventures as they look to expand their production and portfolios.