Leading up to the recent tastings in Bordeaux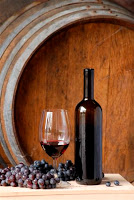 I had received several emails and telephone calls as well as reading articles from the wine world which said that the 2009 vintage was exceptional, far better than the 2005, and it was heralded as the vintage of the decade, maybe the century. So I was therefore really looking forward to sampling this vintage.
After a couple of days of solid tasting I started to doubt my own palate and was wondering "is it me" or was I being hoodwinked by these various reports which lead me to believe that somewhere in the darkest depths of the wine world there was another Alistair Campbell lurking as a spin doctor?
The wines I was tasting did not come up to the mark and were not living up to my expectations. Having travelled throu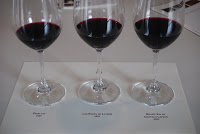 gh all the appellations and having tasted so many wines over the week I believe that somewhere between the vineyards and the printed word I am convinced that the whole 2009 vintage has been hyped.
I am not saying it's a bad vintage at all, far from it. But to me it's not the great vintage everyone was telling me about prior to my visit. A great vintage to me is where all the appellations produce fantastic wines and I will now go so far as to say that comparing the 2009 to the 2005 vintage, the 2005 overall is a better vintage.
Having s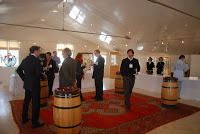 aid this there are some exceptional wines from the 2009. Due to the spin that some people have put on the vintage I think that wine lovers have got to be very aware of 2 things:
firstly they will have to trust the judgement of their wine merchant far more so than they had to do in 2005 and secondly the other factor that must not be ignored is the potential for the less scrupulous to manufacture a fraudulent campaign.
By this I mean that if you look back at both the 2000 and 2005 vintages because the wine business is not regulated a number of people set themselves up to the less worldly-wise as being able to offer top wines from these vintages but soon disappeared into the ether once they had collected the money and prior to the wine being available. Do not expose yourself to those who cold call you about this vintage!
So what wines do I think came into the exceptional category? From the Fir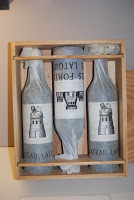 st Growths all the top 5 wines are definitely worthy of consideration to buy, My only real big concern is over pricing or the pricing model that the chateaux adopt.
There will assuredly be high demands from Asia for anything out of the Lafite stable and as Asia has been driving prices up for these wines other chateaux may feel they can charge the same prices thereby becoming over priced in the market at future dates.
Those who are speculating and looking for wines for investment have really got to be aware of this as they could potentially get their fingers burnt but if you are drinking the wines there are some super wines which can be enjoyed possibly a lot earlier than other vintages.
Out of the First Growths Latour was my favourite along with its stable mate, the Second Wine, Les Forts de Latour. Lafite was a very good as were Mouton and Margaux but for me Haut Brion just lacked a little something in the body but it was exceptionally elegant. The Haut Brion Blanc was beautiful.
I think Pauill
ac, Saint Julien and Saint Estephe on average produced more exceptional wines than the other appellations. From Saint Julien Beychevelle, Branaire Ducru, Gruaud Larose, Lagrange, Leoville Barton, Leoville Poyferre and Talbot showed very well.
But I thought Leoville Las Cases along with its Second Wine, Le Petit Leon, showed extremely well bearing in mind I have judged these wines on their drinking potential without any thought of cost – which also goes for any other wine mentioned in this Blog.
Out of Pauillac I thought Pontet Canet was superb, Both the Pichons showed well but to me Pichon Baron showed better this year. Lynch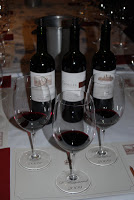 Bages was good and not forgetting the elegant wines of Grand Puy Lacoste and Haut Batailley which also presented very well indeed.
From Saint Estephe Montrose I just thought was exceptional. Cos d'Estournel was very good but my fear here is that it's going to be way over priced and if you want a good representation from 2009 from this appellation then you won't go too far wrong if you consider the Second Wine of Montrose, La Dame Montrose and the Third Wine of Cos d'Estournel, Goulee – which if the pricing is right could be a very good value wine.
Regarding Margaux wines to consider are Palmer, Brane Cantenac, d'Angludet, Du Tertre, Giscours, Lascombes, Monbrison, Rauzan Segla and Marquis de Terme.
I am hoping that if these wines are sensibly priced then they are going to well worth buying. Alongside of course the Pavillon Rouge (Second Wine of Margaux) as well as the Pavillon Blanc bearing in mind of course that the latter is goin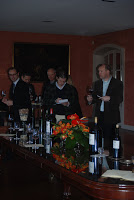 g to be in very short supply.
Most certainly if you are looking for a good wine to lay down then Monbrison could be a very reasonably priced wine and I believe it will be excellent drinking.
From the appellations of Graves, Listrac, Medoc, Moulis and Haut Medoc Chasse Spleen, Cantemerle and La Lagune won't go amiss on anybody's list – price dependant of course. The chateau I know very little of, Greysac, shouldn't be over looked.
As for Pessac Leognan as I said in earlier Blogs I was disappointed with this appellation. However there were 2 exceptions: Haut Bailly and Domaine de Chevalier (red and white).
These 2 really stood out for me and will prove, I am convinced, to be delicious drinking.
From the Right Bank, Saint Emilion and Pomerol, having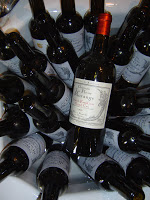 been told that Merlot was good this year, these appellations did provide some disappointments because.
I found some wines were over extracted and some chateau had left the fruit on the vines a little bit longer than they should and therefore did not pick at the optimum level.
However Angelus was very good and had a lot more fruit than in previous years where it had a high level of tannins in the past.
Having manually de stemmed for the very first year you have a really good wine in 2009. With La Fleur Morange and the Second Wine Mathilde I was just staggered by the amount of fruit, colour and aromas. Some people call it new style Saint Emilion but to me they were both exceptionally pleasant wines.
Compared to major Saint Emilion estates these two will definitely be very moderately priced and certainly worth more than just a consideration to buy at en primeur.
Troplong Mondot, even with its high level of alcohol at 15.5%, I thought showed beautifully and yet again is a wine I would recommend. I'd like to say Pavie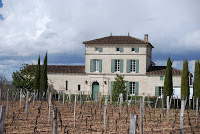 as well but as this showed so differently this year to other years on balance the jury is still out on this one.
From Pomerol having not tasted some of the leading estates like Petrus, La Fleur and Le Pin I would certainly recommend La Conseillante which was beautifully balanced and will drink very well when mature – and also Vieux Chateau Certan which I thought was very elegant and a wine definitely worth considering.
As far as Sauternes are concerned Rieussec showed well – bearing in mind this was from a pal's palate whom I respect, not having had the opportunity to taste the appellations of Sauternes and Barsac myself.
I often get asked at the end of the tasting which wine I think would be m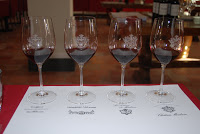 y wine of the vintage and for me this year it has to be Montrose followed by Latour and La Fleur Morange.
I say Montrose because this has had several hard years and they have been working exceptionally hard at this chateau. Whether Mother Nature has had a hand in it this year or not I think they have produced a splendid wine.
Also the other thing that has made a real difference this year I believe is the quality of the grape varieties Cabernet Franc and Petit Verdot.
Both strains of grape are difficult to grow, they are also far more delicate than Merlot and Cabernet Sauvignon to handle but when these grapes get the right growing condition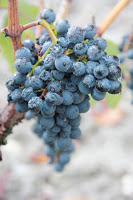 s then the quality from them can be exceptional.
I therefore think this year has been a great growing year for these grapes and those who have managed them well through the season have definitely added that je ne sais quoi that all great wines have.
If you analyse the list of wines I have given you above I am convinced the majority of them will have a certain percentage of either of these 2 grapes.
In conclusion try not to get too sucked in with the hype. If you are going to buy en primeur this year then please find a trustworthy merchant and please be very aware of those who may potentially be involved in fraudulent practices. If anybody would like to discuss their wish list with me I will be more than happy to take your call (01452 840116) or send me an email.