Wine is produced all over the world and the regions have a great influence on the varieties that you can purchase. The weather, soil, and position of the vineyards all influence the taste, aroma, and colour of the wine. There are so many varieties that if you don't like one wine, there are plenty more for you to choose from. 
Of course, wines come in different qualities, but if you are interested in high-end wines, you won't go far wrong in choosing a German wine. They produce fine wines and are one of the leading countries in wine production. They use a great variety of grapes and the wine is produced in regions with different climate conditions and soil types resulting in a wide variety of wines. Production is strictly monitored to make sure that the wines reach the highest standard.
The history of wine production in Germany is interesting and stretches over thousands of years. It was influenced mainly by forces occupying the country. The Romans were the first to produce wine in Germany. They cultivated wild wine grapes in such areas as Piesport and archaeological discoveries show that the first wine press in Germany has been found here dating back to 400 AD.
Once the Romans had left Germany, the country was left with excellent vineyards and was free to produce its own wines. It could choose which varieties to produce and it had an opportunity to experiment with creating new wines and developing new winemaking techniques. 
The Church took over the production of wine and particularly in southern and central areas, monastic wineries appeared. Of course, now wineries are also owned by laymen.
In this guide, we will explore the many different wine varieties produced in Germany. We will tell you about the different grapes and the different regions the wines are produced in. You will find that German wines come in an extensive range of flavours and aromas. If your preference is red wine then there is plenty to choose from and the same goes for white, rose, and sparkling wines. If you like fruity wines, there is plenty of choice, but if you want wine that has been aged in wood casks, you will still be able to find a suitable wine.
Varieties of German Wines
German wines can have complicated labels and terminology which can be confusing. This may make it difficult for you to choose a wine that you think you will like. We are here to help and will go through all the varieties of German wine here. Hopefully, this will allow you to choose a suitable wine.
Auslese: Auslese is a medium sweet wine produced from ripe grapes. It pairs well with avocados filled with prawns in a Marie sauce, rich cheese such as a blue stilton and goats cheese, crab, and foie gras. Because it is quite sweet it can also be served with a dessert. A tart with apples, citrus fruits, or strawberries would be perfect as well as marinated pineapple and coconut.
Beerenauslese: This is a very sweet and expensive wine. It pairs well with ham, sausages, and barbecued food. It is also a great accompaniment to a cheeseboard. It especially goes well with blue cheeses like gorgonzola. It can also be served as a dessert wine with flan, creme brulee, or fruit tarts.
Deutschersekt: These wines are fruity, fresh, and simple sparkling wines. Sekt wines can only be made in Germany. They are sweet and pair well with fruity desserts such as apple pie, poached pear, and lemon tart. They are a great choice for a celebration such as a  wedding.
Deutscher wine: This is what is known as a table wine and is the most basic wine produced. It is also very reasonably priced. You get a choice of red or white. The reds go well with red meats such as beef and lamb. The whites pair well with seafood and poultry.
Eiswein. Eiswein is an unusual wine and is made with grapes that were frozen on the vine. Spicy food, such as Mexican or Indian, pairs well with Eiswein. It is also a good match for desserts such as Tarte Tatin.
Erste Laga. This wine comes from 'first growth' vineyards. It is a VDP wine meaning that it is subject to strict controls.
Erste Gewochs.  This is also a VDP wine.
Fainherb. This is a medium-dry wine and pairs well with chicken, turkey, pork, and shellfish. 
Grosses Gewachs. This is a high-quality dry wine that is controlled by the VDP.
Gutsabfullung. This is the term for wines that are produced on the estate the grapes are grown on.
Halbtrocken. This wine is called 'half-dry' meaning that it is medium dry.
Kabinett. This is an off-dry wine and is light-bodied. It pairs well with Asian food, poultry, pork, and vegetarian dishes.
Landwein. This wine is similar to France's Van de Pays wines. 
Liebfraumilch. This is a medium-dry aromatic wine.
Pradikatewein. This is the term for wines of distinction. They are Germany's best wines.
Qualitatswein. Bestimmter This term refers to the dominant wines in Germany including Liebfraumilch and Riesling, as well as creditable blends. 
Qualitatswein mit Pradikat. This is the top level of German wines.
Sekt. This is the name for German sparkling wine. 
Selection. This is the term for dry wines which have had their grapes hand-picked in a specific vineyard with a controlled yield.
Spatlese. This is the term for late harvest wines. They range from dry to medium dry. It goes well with spicy food, fruit dishes, seafood, fish, pork, and smoked meats.
Trocken. Any wine labelled Trocken is a dry wine. The grape sugar in this wine has been fermented into alcohol, meaning that it is higher in alcohol than in many wines. It is very popular in Germany and is a good match for pork belly.
Trocherberenauslee. This type of wine is made from grapes that are late picked to the extent that they have started to shrivel. It is sweet and rich but is only produced in low quantities. It is sweet and pairs well with desserts.
VDP. This means Verband Deutscher Pradikatsweinguter which is an association of top wine experts.
Winzergenossenschaft. This is the term for wine co-cooperatives.
Kabinett
This wine is low in alcohol, is light and has a touch of sweetness. It is a delicious drink to have as an aperitif. It also goes well with seafood, pork, fruit, and smoked meat. It is usually drunk young, but it can last for up to 10 years.
Auslesle
This wine is made with grapes that are left on the vine until they reach a high sugar level. It can have different amounts of sweetness. It is good served with a dessert, but be careful that the dessert isn't sweeter than the wine. Fruit desserts such as a Tarte Tatin would go well. If you keep the wine for some time, the sweetness will start to disappear and then it can be paired with roast pork and goose. It can be kept for up to 20 years.
Spatlese
This wine is made from grapes that are picked late in the season. However, if they are vinified dry, they can seem as if they are less ripe. On the other hand, they are usually made with some residual sugar. They can either be sweet or dry and some of these wines are white and others are red. Whichever you choose, the wines are food-friendly. The red wines pair well with spicy and smoked food while the white wine matches tropical fruit, caramel, and, surprisingly, blue cheese. You can keep this wine for up to 20 years before opening.
Beerenauslese
This wine is harvested berry by berry and is affected by botrytis. This means that it is made from grapes affected by the parasitic fungus, botrytis cinerea often called the Noble Rot. The drier varieties pair well with Asian food, ham, sausages, and barbecued food, while the sweeter versions match cheese, especially blue cheese. You should drink this wine within 50 years.
Trackenbeerenauslese
This wine is made from late harvest grapes which have started to shrivel. They are also affected by botrytis. The wine is sweet and tastes of honey. It is an aromatic wine that is complex. It pairs well with mild white fish, shellfish, pork, and chicken.
Eiswein
Eiswein is made from frozen grapes that have a sugar level equivalent to Beerenauslese. Because this wine is both high in sugars and acidity, it can last for many years, decades even. Some of these wines are dry, whole others are sweet, depending on the acid-sugar balance. The sweeter versions will pair well with fruit-based desserts like banana pudding, peach cobbler, or pineapple upside-down cake. The drier versions will go well with a cheeseboard, especially if you serve soft cheeses.
There have been some new terms cropping up regarding German wines. Some replace traditional labelling and others supplement it. For example, Erstes Gewächs wines, which are early growth wines, can only come from the Rheingau area. When it comes to classic wines, they have to be dry and can't have any reference to specific villages. Selection wines must also be dry but have to bear a single-vineyard notification on the label. 
The next things that we need to look at are the different regions where the wines are produced.  There are quite a few different regions and by looking into each area, you should get an idea of the wine you might like to purchase.
The Varieties of German Wine by Region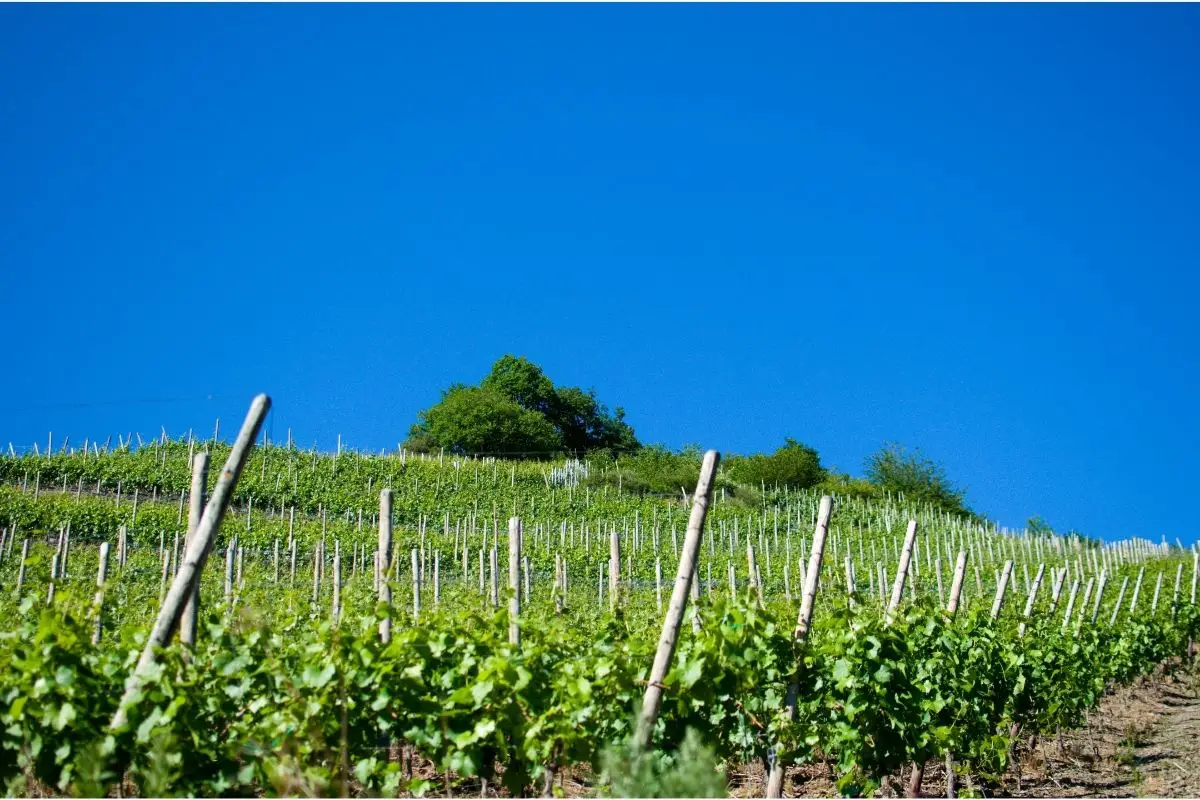 Germany has many premium wines and there is great variety in flavours, in the level of dryness and sweetness, and in aroma. In this section, we will be taking a look at the different regions where German wine is produced. This will give you an indication of the wines you will prefer.
Rheingau
This area has warmer temperatures than some regions in Germany such as the Mosel-Saar-Ruwer vineyards. It has steep slate slopes and produces strong and sturdy wine. The wine has fruity flavours like blackberries, raspberries, plums, and citrus. The wine also has a deep minerality quality.
Mosel-Saar-Ruwer
This region is cooler than any other region in Germany. Here are produced crisp and delicate Rieslings which have flavours of apples and citrus and an aroma of flowers. The best wines from this region also have minerality which is created by the slate terroirs that are everywhere in this region.
Nahe
This area rivals Mosel-Saar-Ruwer and produces perfect Rieslings which are light in body, fruity, and also have a mineral element. The wines produced here are elegant and distinguished.
Rheinhessen
A variety of wines are produced here. You can get your standard table wine which of course can be highly drinkable, but top-class single-estate wine is also produced here.
Pfalz
Pfalz is a warm area, one of the warmest wine-growing areas in Germany. You will find many soil types here as well as different grape varieties. Both red and white wines are produced here. Riesling is produced in this area. It is a very popular German white wine and is highly recommended. When it comes to red wine, you will find Spatburgunder which is the equivalent of Pinot Noir.
Franken
Franken is 65 kilometres east of the Rhine. Most of the vineyards are on hilly slopes. In Wurzburg, you will find the famous vineyard, Stein. Here are produced Franconian wines. They are full-bodied, dry, earthy, and firm. They are like this because of the climate. There are cold winters, high rainfall, and frosts in the autumn. Because of this, you won't find Riesling because it ripens late. The most important white varieties produced here are Bacchus, Silvaner, and Muller-Thurgau. Red wines are produced in the western part of the area. The most famous red wines produced are Spatburgunder and Dornfelder. The best wines from this area are bottled in a Bocksbeutel, which is a squat flagon that can be either green or brown. 
Baden
Baden is in the south of Germany and has the most southern vineyards in the country. The vineyards are in a long strip situated in the hills of the Black Forest and the Rhine River. It covers 400 kilometres from north to south. There are many different soil types that produce a wide variety of wines. In half of the vineyards, you will find Burgunder varieties which are red.  These include Weibburgunder, Rulander, which is rich, full-bodied and sweet,  and Spatburgunder, a fiery red wine. White wines produced here include Grauburgunder, Gewurztraminer, and the ever-popular Riesling. Gewurztraminer and Riesling are produced in the Ortenau district near Baden Baden. The variety, Gutedel, is produced in the Markgrafteland district. The grapes produce white wines and sometimes rose.
Atir
The Atir wine district is in the north of Germany. It is small, covering just 24 kilometres along the Atir river. It extends towards the Rhine, south of Bonn. The vines here are planted on steep cliffs of volcanic slate. The slopes become less steep the further east you go. The main wine produced here is the red Spatburgunder., It is a light, fruity, mouth-watering red with hints of berries such as blackberries and raspberries. There are also earthy undertones. It pairs well with steak, lamb, and pork. It is also a good wine to serve with spicy dishes such as Indian or Mexican, and vegetarian and vegan food. The white wines produced in this area include Riesling and Frubburgunder. Riesling pairs well with seafood such as crab, prawns, mussels, and oysters. It is also a good match for vegetarian and vegan food. Fruhburgunder goes well with veal schnitzel, grilled chicken legs, and portobello mushrooms roasted with thyme.
Mittelrhein
The Mittelrhein district is situated between Bonn and Bingen and is known as the Rhine Gorge. Here you will find steep and terraced vineyards. Here, the Riesling grape is predominant and actually makes up three-quarters of the wine produced here.  Because the soil here is mainly clay and slate, the wines produced are high in acidity. Acidic wine pairs well with salmon or pasta in a bechamel sauce, briny oysters, a tart dish like grapefruit salad with a citrus dressing, and fried chicken. Occasionally, this area has austere crops and when this happens, the grapes that are picked are sold to the wine producers of Sekt, which is a sparkling wine.
Hessische Bergstrabe
This is a small district named after an old Roman trade route. It is located in the state of Hesse among the northern and western slopes of the Odenwald mountain chain. It only has 1150 acres of vineyards which makes it the smallest wine-producing district. The wines produced here are Riesling and Grauburgunder. They are more acidic, fragrant, full-bodied, and fruity than the same wines produced in Rheingau.
Sachsen
Sachsen is another small wine-growing district and is situated in the east of the country. It dates back to 1161 when the Church and the nobility were the main vineyard owners. As well as creating vineyards, they were responsible for magnificent architecture and artwork. The majority of the vineyards are situated between Diesbor- Seuerlitz and Dresden which is at the northern end of the Saxon Wine Road, although there are a few vineyards located to the south of Dresden. These have recently been restored after lying idle for many years. There are also some near Pillnitz and Pima which are close to the border with Switzerland. The vines are planted on steep stone terraces. Because this area is northerly, autumn comes early, even though the weather isn't as bad as it could be because of the closeness of the River Elbe. However, early-ripening grapes such as the Muller-Thurgau variety, predominate. All the wines produced here are dry.
Rheingau
Rheingau is one of the most respected wine-growing areas, not only in Germany, but in the world. It is famous for producing Riesling, one of Germany's most well-known wines. In fact, 77% of the vineyards are dedicated to Riesling. The vineyards stretch from west to east and cover an impressive 7720 acres and are located in the southwest of Germany in the state of Hesse.  The area starts off flat and then gradually becomes steeper. It is a beautiful area with monasteries and castles embedded in the wine-growing area. The history of wine-growing stretches back to the 12th century when the vineyards were owned by both the church and the aristocracy and they created Riesling which has become popular all over the world. In the 18th century, the region was acknowledged for introducing the idea of harvesting grapes at different levels of ripeness to create different wines. The Pradikat system was then created. This means that a single wine estate can decide to make up to 12 wines from dry to sweet based on the time the grapes are picked and how ripe they are. The categories are light and off-dry, dry and full-bodied, and rich and sweet.
In the 18th century, the wines from Rheingau became popular in England. This was because Queen Victoria who was married to Prince Albert of Germany,  took a liking to Hochheim wines. Hochheim is a town in the Rheingau district. The wines from this region became known as Hock in England. Even today, German wines are popular in the UK. 
As we have said, Riesling dominates this area, but 12% of the vineyards are dedicated to Spatburgunder. Riesling is a white wine. It can be made either dry or sweet, light or full-bodied, and has tastes of citrus like lemon, pineapple, and stone fruits like apricot. It is a refined wine that can sometimes have a spicy fragrance. It is usually acidic. It is a good match with spicy food such as Thai, Indian, and Mexican.  It also goes well with roasted pork, roasted duck, and seafood. Spatburgunder which is actually Pinot Noir, is the cream of the crop. Germany is, in fact, the world's third largest producer of Pinot Noir. This wine is velvety and medium to full-bodied. It is a fruity wine with mouth-watering red berries and earthy notes. It pairs well with red meats, sausages, and a cheeseboard.
The Varieties of German Wine Grapes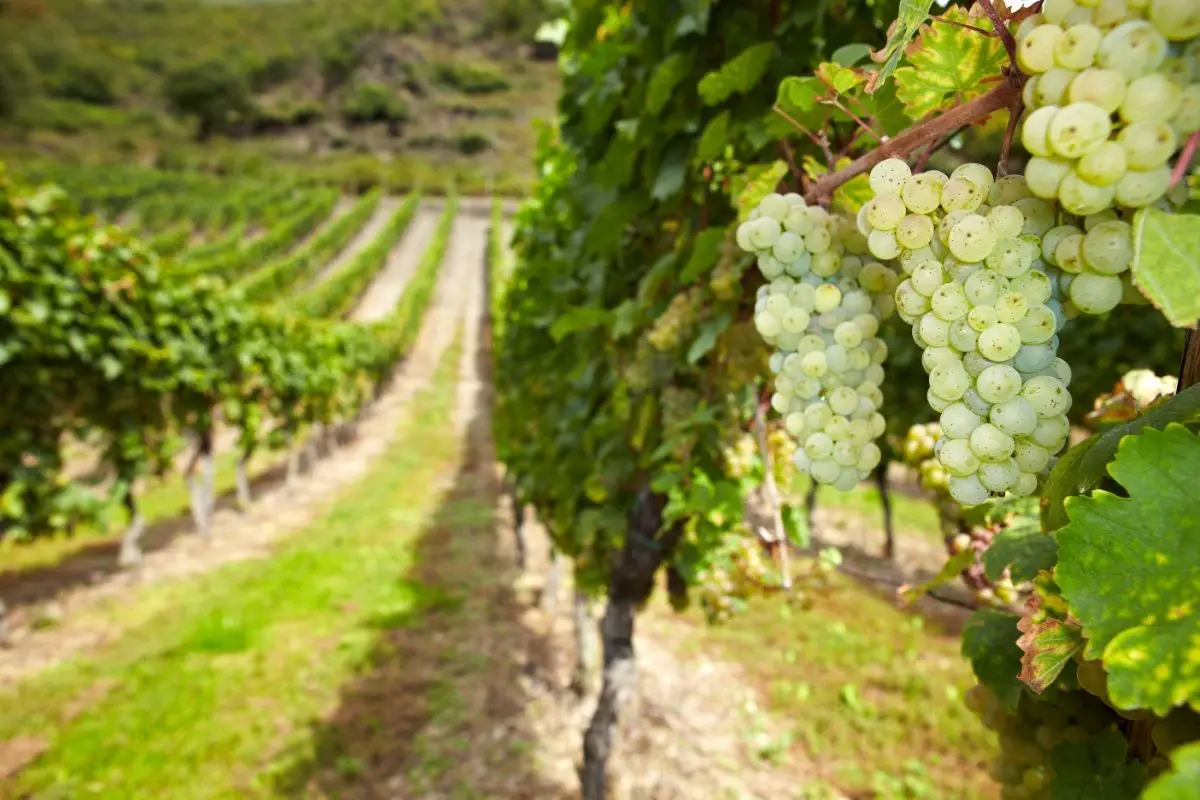 Many different grapes are used to produce German wines. Each grape gives the wine a distinctive flavour and aroma. Here we'll give you a description of the grapes that are used by the German winemaking industry. 
Chardonnay
Chardonnay originated in the Middle East and was brought to Europe when the Ottoman Empire occupied different countries. We most associate Chardonnay with France where it is produced in the Burgandy region. It takes its name from a small town in the Maconnais which is a town in the south of Burgandy. Here are produced high-quality Chardonnays which are at the same time, inexpensive. Chardonnay was allowed to be produced in Germany in 1991. So far, 1500 acres of Chardonnay grapes have been planted in Germany and now they amount for 0.6% of Germany's vineyard area. It's not a lot at the moment, but the chances are high that more vineyards will grow the Chardonnay grape as this wine is one of the most popular white wines in the world. 
Chardonnay is often aged in oak casks which gives it a buttery, vanilla, and custard-like flavour. It is usually aged for between six and nine months. It can also have flavours of exotic fruits like pineapple and mango, gooseberries, and underripe apples. It is a full-bodied wine that is rich, bold, and creamy. It has an ABV of 13.5% – !5% which makes it high in alcohol for a wine. Chardonnay pairs well with fish and seafood. It also goes well with poultry and it won't go amiss with a cheeseboard. A mature cheddar and Chardonnay will go down a treat. 
Elbling
Elbling is an ancient white grape, that during Medieval times covered most of which is now Germany and Luxembourg. until the 19th century, it was also planted in Eastern Europe. This variety is most extensively planted in Mosel, mainly where Riesling struggles to ripen. It is a fresh and fruity wine and can be made as either a still or a sparkling wine. It tastes like blueberries, blackcurrants, and cherries. It is low in sugar and high in acid. The sparkling wine is called Mosel Sekt and is very popular throughout Germany. It pairs well with shellfish, lobster, vegetarian dishes, and dishes with rich sauces.
Farberrebe
Farberrebe is a grape variety used for white wine. It doesn't have as long a history as some of the other grapes grown in Germany. It was created in 1929 by Georg Scheu and was released with varietal protection in 1967. Scheu created Farberrebe by combining Pinot Blanc with Muller-Thurgau. The wine is light and refreshing with  high acidity. It is light to golden in colour, It pairs well with shellfish, poultry, and vegetarian dishes. It is mainly grown in the Rheinhessen Pfalz and Nahe regions.
Gewürztraminer
This is another white wine grape. It has been planted in central and eastern Europe since the Middle Ages, although since the 19th century it has mainly been planted in Germany in the Obermosel district which is next to Luxembourg. It is the traditional grape of Pfalz, but it is also grown in Baden where it is known as Clevner, and also in Rheinhausen. The grape is resistant to frost, but it needs a warm climate to ripen. It also needs good drainage otherwise the vineyards will become waterlogged and the grapes won't survive. However, because the weather is unpredictable, not a lot of this grape is produced and the wine is a speciality. The aroma is sweet and lightly tropical. The predominant aroma is lychee. Some varieties are dry, but some are sweet and these are the most popular. Curries with meat, seafood, or aubergine and biryanis pair well with the dry to medium-dry versions. The cumin, cinnamon, coriander, and turmeric are a match made in heaven with a glass of this wine.
Blaur Lemberger
Blaur Lemberger is a red wine that is grown exclusively in Wurtemberg where it accounts for 10% of German vineyards. This grape likes a warm climate and it needs to be protected from the wind. It is a late-ripening grape. It grows well in fertile, deep, loess, and loam soils. In recent years, more vineyards have been dedicated to Blaur Lemberger. In the 1980s it comprised 1235 acres, but by 1998, there were 2500 acres dedicated to this grape. The bouquet can be quiet, but some wines can be more powerful, tasting of blackberries, cherries, plums, currants, and gooseberries. It pairs well with lamb and grilled meats.
Domina
This is a new grape that produces red wine. It is a cross betwen Portugieser and Spatburgunder. It was developed at the Institute for Vine Breeding in Siebeldingen in the Pfalz. It is similar to the Portugieser in that it doesn't need a particular type of soil, but it ripens later than the Portugieser. The number of vineyards growing this grape have increased over recent years. In 2001 there were 563 acres, which was double of a decade before. Most are grown in Franken. It is a full-bodied wine that tastes of blackberries. It pairs well with red meats such as steak and lamb as well as a cheeseboard.
Portugieser
Portugieser wine is centuries old and originated in the Danube Valley. Surprisingly it didn't come from Portugal. It produces both rose and red wine, but the red wine is light in colour. In Germany, itt is grown mainly in Weissherbst in Pfalz, but it is also grown in Rheinhessen. It is an early-ripening grape that yields mild, light, easy-to-enjoy wines. It is both fruity and acidic. It goes well with seafood, poultry, and vegetarian dishes. 
Spatburgunder
Spatburgunder is a red wine which is called Pinot Noir in other countries. Germany is the third largest producer of this wine in the world. The grape is sensitive to cold weather and likes warmth, but not intense heat. Preferable soil is chalky. It was originally cultivated in Burgundy, France, in the 4th century and it was brought to Germany in the 14th century. It is a late-ripening grape which produces an elegant and velvety wine. It has an aroma of bitter almonds and blackberries. It is lighter in colour and body as well as tannins than Pinot Noir produced in other countries. However, in recent years, some German winemakers have been creating Spatburgunder that has a full body, a deeper colour, and a higher tannin level. They have done this by ageing the wine in oak casks. Most of the grapes are grown in the Ortenau-Kaiserstuhl districts of Baden. The wine pairs well with poultry, cheese, and even fish. It is also a great pairing for vegetarian dishes.
Recommendations for Top German Wines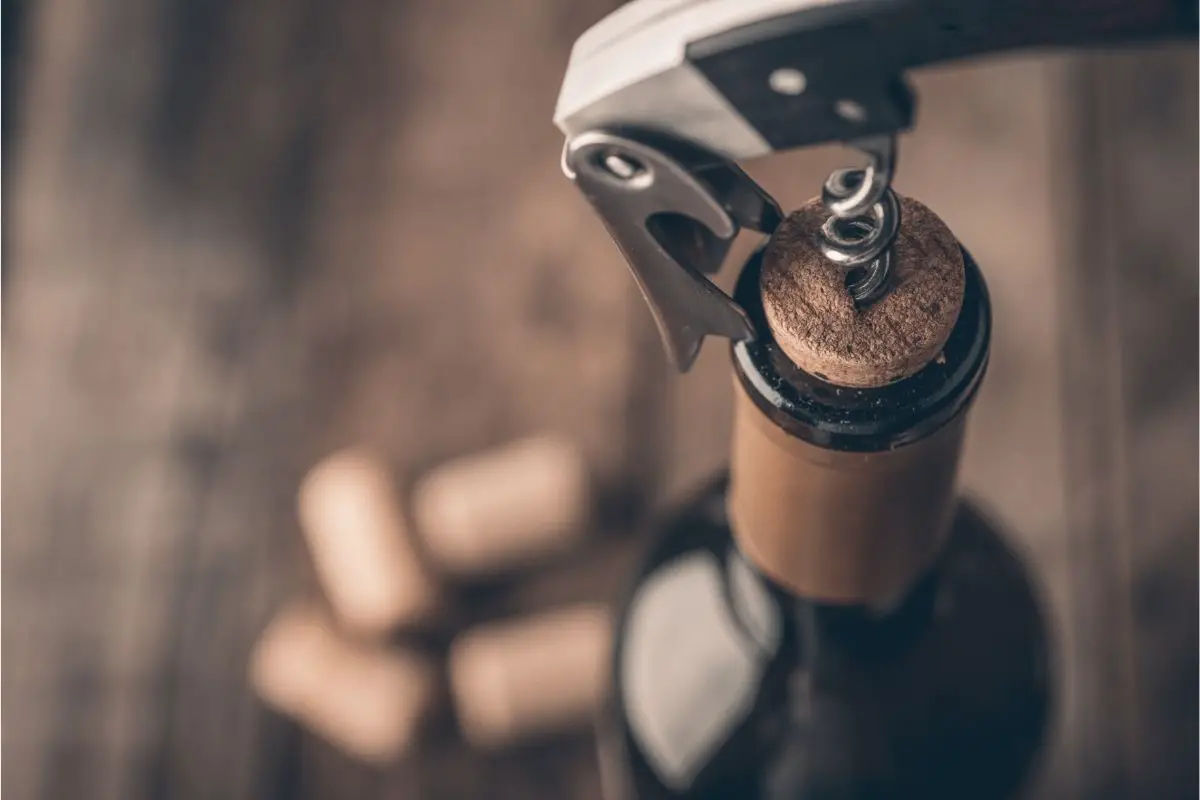 Perhaps you feel a little overwhelmed by the choice of German wines especially if you have never tried them before. Here we'll give you some recommendations which will hopefully guide you in the right direction.
Theodorus Spatburgunder (Pinot Noir)
This red wine is matured in oak barrels for a year. It has an aroma of damsons, plums, dark cherry, and raspberries. Because it is aged in oak barrels, it also has a taste of earth and oak. The fruits match well with the gentle tannins. It pairs well with white meat dishes such as chicken or turkey, cold meats, and a cheeseboard. 
Theodorus Domfelder
This is another red wine that smells of autumn. You will taste plums and damsons as well as blackberries. It is a refreshing wine that has light tannins. The Domfelder grape was created in 1956 by combining two Vitis Vinifera grapes, the Helfensteiner and the Heroldrebe. It is light in body and high in acidity. It goes well with pork dishes and seafood.
Peter & Ulrich Grubeler Dry Riesling 2017
This wine comes from Mosel which is Germany's third largest wine producing region. Riesling is the top white wine produced in Germany. It is dry and tastes of crisp apples, citrus, and passionfruit. It has a minerality that makes it pair well with seafood, vegetarian dishes, salads, and mild curries.
Villa Wolf Gewurztraminer2016
This is a distinguished wine that is often compared to the version created in the Alsace region of France. However, it is drier and less flamboyant. It was created in 1756 and is a bright white wine with fruity flavours of citrus and apples. It pairs well with spicy food like Indian, Thai, or Mexican, and strong cheeses like mature cheddar and stilton.
Frequently Asked Questions
What is the wine Germany is most known for?
The most popular red wine that Germany produces is Spatburgunder, while the most popular white wine is Riesling. 
Why are many German wines sweet?
While producing wine, the fermentation is interrupted by removing the yeast which transfers the sugar into alcohol.
Is Blaufrankisch wine Pinot Noir?
Pinot Noir is called Spatburgunder in Germany. The Blaufrankisch wine is made from a dark-skinned grape and some people call it the Pinot Noir of the East.
Summary
Hopefully, this article will steer you in the right direction when it comes to choosing a German wine. Perhaps you are used to drinking mainly Spanish and French wines or wines from the New World, but there are many premium German wines out there for you to choose from. When choosing which wine to choose, think about the food you are going to pair it with. Maybe do some research on the internet as you will find excellent food and wine pairings. Red, white, rose, and sparkling wines all have different food pairings and German wines are no exception. 
The top German wines are the white Riesling and the red Spatburgunder, but there are plenty of other excellent German wines out there so this is a good chance to expand your horizons. Enjoy your journey into German wines.