An attractive label on a bottle of wine may attract you to the product, but it's not only design that matters. It's also what is written about the wine on the back of the label. There should be notes about the flavours of the wine, the region it was produced in, how dry or sweet it is, and acidity and tannin levels. Some labels will even give you advice on what food to pair the wine with which is very helpful especially if you are new to wine. 
Prophecy Wine labels are covered with attractive designs and vibrant colours.  They were designed by Victo Ngai, an illustrator from Hong Kong.  Some of the designs are based on pictures from Tarot cards and are magical and mythological. You will see gods,  goddesses, priests and priestesses all drawn with careful detail. 
The pictures are supposed to match the wines in one way or another. For example, Prophecy's Sauvignon Blanc has a high priestess  on the label. She is surrounded by fruit, flowers, and nature. Sauvignon Blanc has aromas of freshly cut grass, peas, and asparagus. It tastes of ripe passion fruit, grapefruit, and mango and this all contributes to the feeling of freshness and outdoors. The wine is light and bright, perfect for a summer's day.
However, Prophecy Wines doesn't give that much information about the wines on either the labels or on their website. You would usually expect notes on flavours, what temperature to serve the wine at, and where it is from. 
In this article we are going to be talking about the new trends in the wine industry and then take a look at Prophecy Wines.
Is the Wine Industry Changing?
Wine could be said to be a popular drink with people in their 30s, 40s, and 50s. However, in recent years, it has become popular with younger people in their late teens and 20s. Part of this reason is because wine is now produced in cans. This is generally more approachable for younger people.
In What Ways is the Wine Industry Changing?
Yes, you can still buy aged wines from well-established  wineries and vineyards and this will suit those who have a larger budget. However, now wine is being produced which is cheaper, but is still more than drinkable. Usually these will be young wines from the New World.  Not only will those on a smaller budget be able to access these wines, but they are a good place to start on your wine journey if you are new to wine.
Let's take a look at some of the changes that have been happening in recent years. 
As the production of wine has spread all over the world, you now have a better choice of wines than you had even 20 years ago. 

Wine blends are now being created. They are usually light-bodied  and fruity. Because they are lighter than heavy reds, they may appeal to the less experienced wine drinker.

Many wine clubs have started up online giving you the chance to sample different wines. You can subscribe and receive a box of wine every month or three months. In addition, there are lots of online sites where you can order wine by the bottle.

There has been a boom in different packaging for wine. A bottle is very refined, but maybe younger people might be put off. Now wine comes in cans, cartons, and even boxes with a tap so you can top up your wine at any time. New packaging has led to growth for the wine industry. As a whole it has gone up 3%, while canned wine has gone up 80%. We are definitely going down a new road when it comes to wine production and consumption.

Labels have become more vibrant in recent years and can stand out. If you're in the supermarket and you are confronted with lots of bottles of wine, you will probably veer towards the brightly coloured ones first.  

Climate change is another factor that needs to be considered when looking at the changes in the wine industry. We are having more heat waves, more storms and rain, and not as many frosts as  ever before. Climate change has a lot to answer for. The severe weather, whether hot or cold, can increase the number of pests that could destroy a vineyard. Wine grapes like a temperature of between 12C and 22C, but rising temperatures can impact the yield and quality of the wine varieties. They could have been planted when the heat wasn't as severe. Some wine producers have moved to cooler climates. For example, now wine grapes are being grown in Tasmania because the climate is too hot for grapes on the mainland. Where wine grapes are being grown in warmer climates, irrigation is essential.  Another threat to vineyards based in hotter regions is the threat of forest fire. This was certainly true in California where many vineyards have been wiped out.

While traditional wines are still being produced, there is a trend to introduce new varieties. This is especially true in hotter regions where new grape varieties are being produced that can cope with hotter temperatures. Terroir wines are difficult to manage in extreme weather.

Wine grapes are now being harvested earlier as there is more of a taste for less sweet wine. The longer the grapes are on the vine the higher their sugar content will be. Sparkling wine grapes are harvested first, then white wine grapes, and finally, red grapes.
How Do the Changes in the Wine Industry Affect Prophecy Wines?
Prophecy Wines are not only producing bottles, but three of their wines come in cans as well.  They are doing this because they want to attract a young crowd as well as older people who will probably want their wine to come in bottles. Prophecy Wines also have attractive and innovative designs on their cans and bottles which stand out on the shelf and online.
However, Prophecy Wines hang on a little to tradition in that they source their wines from  established vineyards. 
What Should You Look For When Researching a Wine Brand?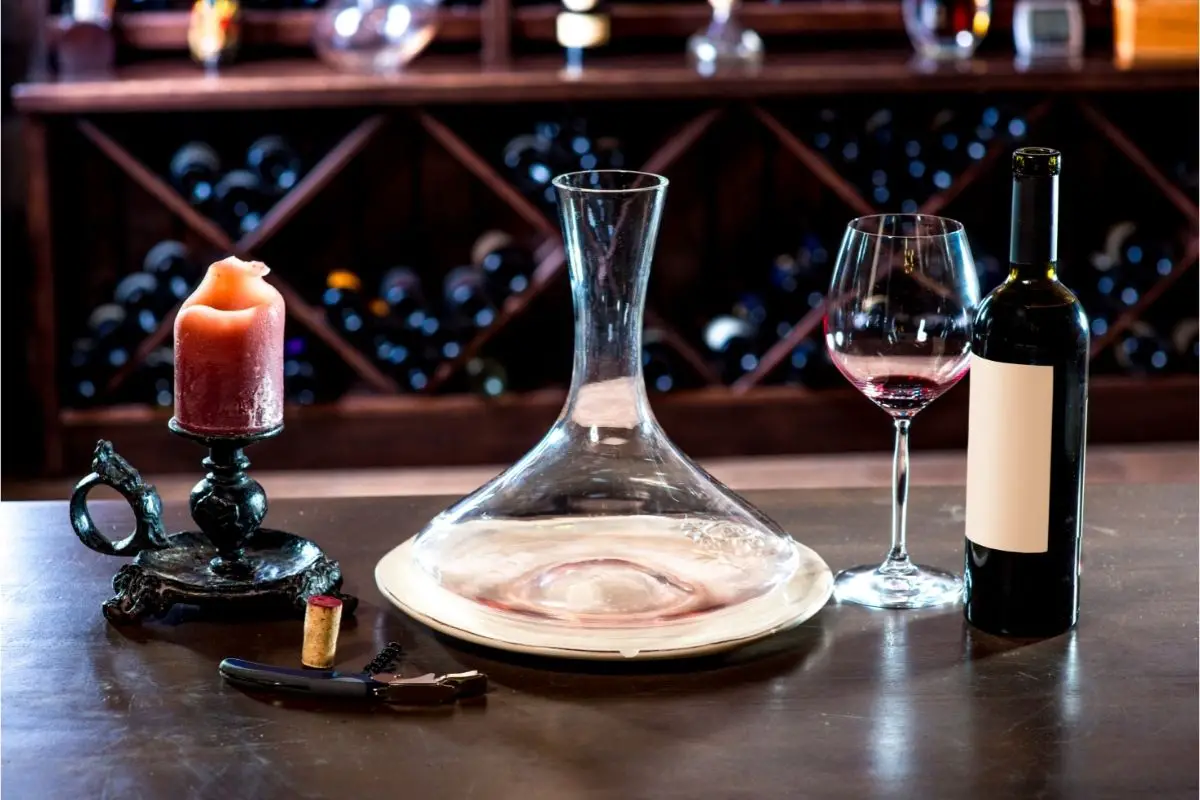 It is always a good idea to research a wine brand before you purchase a bottle or two. Wine brands like Prophecy Wines don't have the most expensive wines out there, but they still offer quality.
When you are looking up a wine brand, you should look at the following:
The philosophy of the company. Do they use grapes from sustainable vineyards for example? Do they produce vegan or vegetarian wines? Are they traditional or innovative?

The history of the company. Have they been trading for long?

The reputation of the company. Are there any bad reviews about the company?

What is customer service like? Do they offer refunds? Can you contact them by phone or only online?

The level of transparency. Are they open about their wines?

The selection of wine on offer. This includes the variety, the region, the price, the flavours, the aromas, and the level of tannins.

Do they offer any other products like beer or spirits?
Lack of information is definitely a red flag.
Now., let's take a look at the Prophecy Wine brand in more detail.
What is the History Behind Prophecy Wine?
Unfortunately, there's not much information about the history of Prophecy Wines on their website. There's no indication about when they were created or who were the founders of the company. Instead you get a lot of information about Victo Ngai, the woman who does the illustrations for the wine labels. They do, however, give some details of the wines, such as flavours. Outside of the website, all they have is an Instagram and Facebook account. However, the information on Facebook is limited to a brief line about the wine and then photographs. The photos of the bottles of wine are attractive and this can persuade people to look into the brand further.
What is the Philosophy of Prophecy Wines?
Most wine brands, wineries, and even vineyards will tell you why they started, what their aim is, and where they are hoping to go in the future. However, Prophecy Wines doesn't  give this information on their website. They seem to be more concerned about the beauty of the labels. However, they do say that the labels reflect the facts that the wines are complex and have exceptional tastes and aromas. They do claim that their wines are amongst the best in the world although that can only be determined by tasting it. Their wines aren't that expensive so that is debatable. 
Overall, the mission of Prophecy Wines isn't that clear. We don't know which vineyards were selected to produce the wines or why. We also don't know why they chose the particular varieties they selected. They only sell six varieties of wine so you would think that they would give you more details.
What are the Consumer Policies at Prophecy Wines
The most important thing to note is that you can't order directly from Prophecy Wines. They do have a contact form which you can fill in and then they will let you know what stores in your area stocks their wine. You can also contact them if you want to complain about their wine and to get more product information. 
You can also order Prophecy Wines from online retailers such as Total Wine and Drizly. If you do this and have complaints you can contact them directly and not through Prophecy Wines.
What Wines Do Prophecy Wines Sell?
There are just six different varieties of wine on offer from Prophecy so choice is limited. However, they are all popular varieties so you will recognise most of them, if not all. Three of these wines are also available in cans.
Let's take a look at the different varieties of wine that Prophecy Wines sells.
Marlborough Sauvignon Blanc. This wine comes from the Marlborough area of New Zealand. This is a crisp white wine which is especially sought after for its high acidity, aromatic nature, and refreshing taste. It has delectable flavour notes of lychees, grapefruit, mandarin orange, and green apple. There are also some mineral notes which add to the refreshing taste. It pairs well with poultry, shellfish, smoked foods, and spicy dishes.

California Cabernet Sauvignon. This grapes for this wine come from different vineyards in California. It is a dry red wine originating in France. It is often aged in oak barrels and therefore has a slight oaky and earthy taste and aroma. It also tastes of berries, in particular, raspberry, blackcurrant, and blackberry. It pairs well with strong cheese such as mature cheddar and blue stilton.It also is a good match to meat stews and venison. It shouldn't be paired with light and delicate foods such as chicken or fish as the wine will overpower the flavour of the food.

French Rose. The Rose wine that Prophecy Wines creates are produced from grapes grown in Southern France. It is delicate and light . The wine tastes of raspberries, strawberries, and white peach. It pairs well with fresh cheeses such as mozzarella and the Greek cheese, feta. It also goes well with seafood. 

California Pinot Noir. Pinot Noir has a low to medium body unlike many red wines which have a full body. It is acidic and has silky tannins. It tastes of red cherry, mushroom, strawberries, and has a grassy flavour. The earth-driven taste makes it a great accompaniment to mushroom dishes such as garlic mushrooms, mushroom risotto, mushroom burgers, and a beef wellington which has a layer of mushroom. However, the wine also goes well with lighter dishes as it is a light red wine and you could pair it with poultry.

Delle Venezie Pinot Grigio. This wine comes from Italy and is well respected there.  It has a mild citrusy flavour, as well as a taste of green apples and minerals. It is light and refreshing. It pairs well with mild and soft cheeses, chicken, seafood, and sushi.

Prophecy Wine Red Blend. The grapes used to make this wine come from Washington state and Oregan in the US. This wine is silky and smooth as well as being medium-bodied. It tastes of red fruits such as redcurrants, strawberries, and raspberries, with vanilla and spice notes. 
What are the Pros and Cons of Prophecy Wines?
Let's first take a look at the pros of Prophecy Wines.
You are told which regions or countries the wine comes from. Some have more specific details than others.

You are given flavour notes for each wine on their website and the labels.
Now let's take a look at the cons.
While you may get flavour notes, you don't get further information, such as the body and acidity of the wine,  the level of tannins and if the wine is dry or sweet.

While you are told  the region or country where the wine is produced, you don't get detailed information about the wineries or vineyards. It would be interesting to get more information. 

Prophecy Wines doesn't give you enough information about the grape varieties. It wou;d be useful to find out more about the grapes. 

Prophecy Wine places too much importance on the labels and in particular, their design and the woman who created the pictures. It would be more interesting if they said more about the wine rather than the labels. Don't get us wrong, it is nice to learn about the artist and the labels, but more information about the grape varieties and the flavours of the wine wouldn't go amiss,

Other information is also lacking. There is nothing about how the wine is produced. It would be interesting to know if the wine has been aged in oak barrels or stainless steel vats for example. It would also be useful if they gave the consumers ideas for food pairings as that can make or break a wine and the food you are eating with it.
Are Prophecy Wines Well Received by Consumers?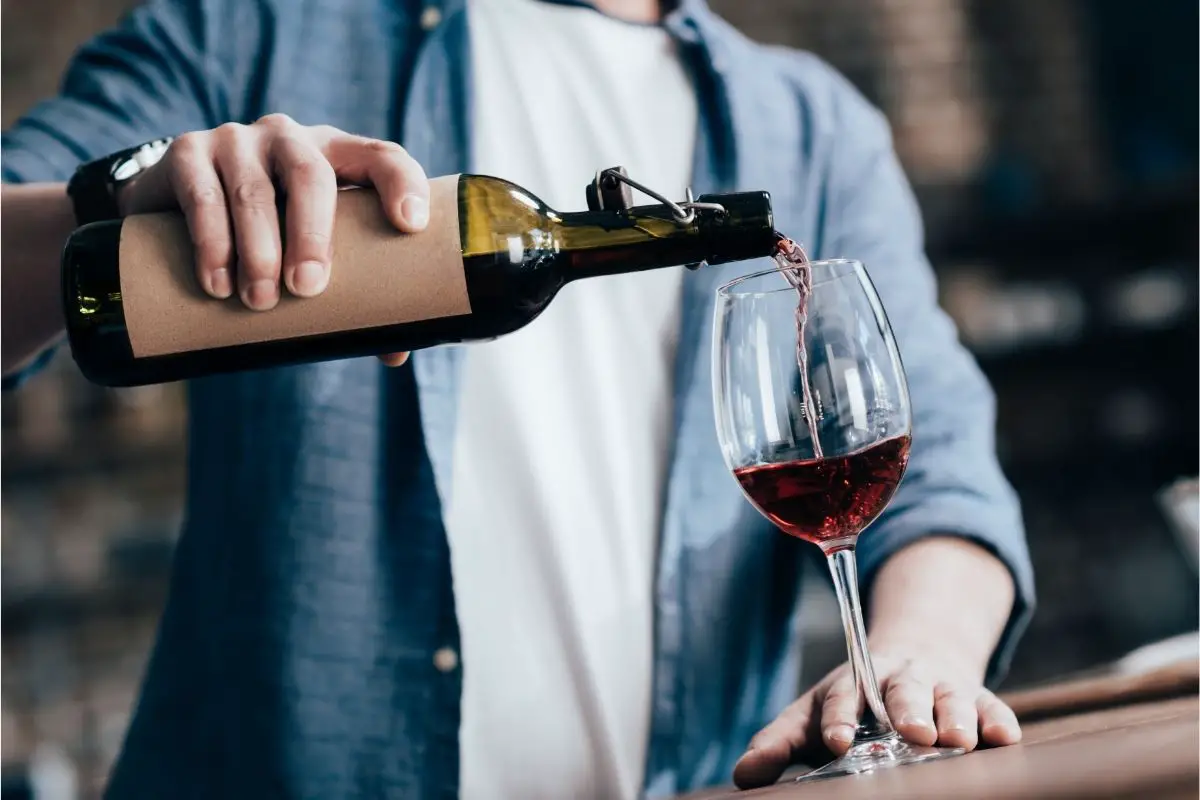 Prophecy Wines seem to average  three to four stars out of five in reviews from online sites that sell their wines which isn't bad. The main comments have been that the wine is pleasant and drinkable. Many people have commented that they are great wines to bring to a dinner party or to give as a gift. There aren't many comments that state that the wine is complex, but for the price, you wouldn't expect this. They provide reasonably priced wine which can be enjoyed anytime.
Frequently Asked Questions
Are Prophecy Wines vegan-friendly?
Unfortunately, the wines produced by Prophecy Wines aren't vegan or vegetarian friendly. All the wines they source use gelatin, fish products, milk, and eggs or a mixture of these. It can be disappointing http://www.slaterpharmacy.com/viagra/ for those who are vegan or vegetarian, but there are other  brands which produce plenty of vegan-friendly wines such as Red Truck Wines and The Vegan Vine.
Where can I purchase Prophecy Wines?
Online sites such as Drizzly and The Barrel Room stock Prophecy Wines. You can also buy them in some stores. Email Prophecy Wines to find the stores local to you.
Who is the artist that designs the labels?
The illustrator is Victo Ngai. She is from Hong Kong but now lives in New York.
Should you buy wine from Prophecy Wines?
Yes, we realise that there are drawbacks to Prophecy Wines, in particular, their lack of translucency. However, having said this, they are a reasonably priced wine brand but you do get quality. Why not go to a store and try a bottle or two. If you like the wine, you can invest in more and perhaps buy from an online site. In that way, you will have the wine delivered to your door and if you order enough bottles, usually six or more, you will get free postage.
What are the highest rated wines that Prophecy Wines Offer?
Pinot Noir. Customers have commented that it is fruit-forward. You will taste raspberries, strawberries, and cherries. You will get an aroma of toasted oak because it has been aged in old oak barrels and also notes of baking spices such as cinnamon and nutmeg.

Pinot Grigio. This wine is light and crisp. You will taste lime, lemon, pear, nectarine and apple. There are some mineral notes that make it a great accompaniment for shellfish and vegetable dishes.

Sauvignon Blanc 2018. This wine has a crisp acidity and will pair well with lighter dishes such as fish and poultry. It has citrus notes as well as tastes of lychee, honeydew melon, grapefruit, and pineapple. There are mineral notes and hints of white tea.

Prophecy Red Blend. This wine has high ratings, but you don't know what varieties of wine are used in the blend. This knocks a point off.