Add a little Christm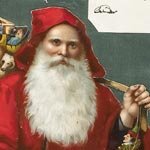 as Cheer this festive season with our new 6 Bottle Christmas Case for £63.60!  We have chosen a great selection of wines to suit your celebrations and the case includes superb clarets, an award winning rosé, our most popular white wines and a super sparkler recommended by critic Joanna Simon.
These wines have been selected with good food in mind and are the perfect accompaniment for your  Christmas dishes – and make great Christmas presents too!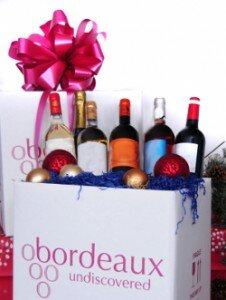 Chateau Teyssier 2007 – Lovely with venison or pigeon and pairs well with pâté, roast beef and lamb and strong cheeses.
Chateau Teyssier is a modern Saint Emilion made by Jonathan Maltus (producer of the super-cuvée  Le Dôme, amongst others and by the oenologist to First Growth Chateau Cheval Blanc, Gilles Pauquet).
Teyssier has flavours of rich, dark fruits such as black cherry, blackberries and mulberries with a hint of vanilla, violets, oak and cedar. This is a well balanced, elegant wine full of supple tannins and opulence that has been aged in oak for 12 months.
Stephen Spurrier from Decanter described this wine as "Dark red, clean and fresh fruit, fragrant and well-contained, good length and savoury balance, nice sense of place".
Chateau Roc de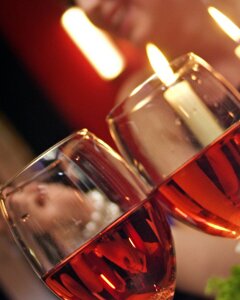 Levraut Bordeaux Superieur 2009 – Great with pheasant, partridge, guinea fowl, goose, duck and roast pork.
Château Roc de Levraut is regularly an award winning wine and is velvety smooth with well integrated tannins and has flavours of blackcurrant, vanilla, liquorice, redcurrant and cherry.
Chateau Lamothe Vincent Rosé 2009 –  Terrific with turkey, chicken, roast pork, salmon, roast ham and cold cuts.
Chateau Lamothe Vincent Rosé is a multi award winning wine made by the Vincent family who have been making wines since 1873.
This wine is a fabulous dry, deep, dark pomegranate pink and is bursting with the flavours of ripe red currant, red gooseberries, raspberry, crushed strawberry and citrus. It is silky smooth, well rounded, deep and has a lovely long finish.
Chateau Laures 2009 – Super with turkey, chic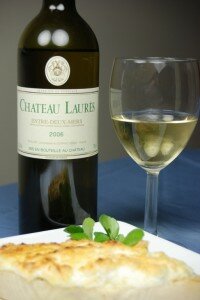 ken, guinea fowl, pork, goats cheese, prawns, lobster, salmon pâté and melon.  Good as an aperitif!
Chateau Laures has been well reviewed by the wine press and is a classy little gem.  This wine is a brilliant gold in colour with the aromas of mangoes and pineapples and and intense fruit and honey in the mouth. It's elegant but expressive and rich on the palate with a good snap to the acidity.
Chateau Les Eymeries Blanc 2008 – Very good with oysters, scallops, smoked trout and smoked salmon, chicken, turkey and soft cheeses.
C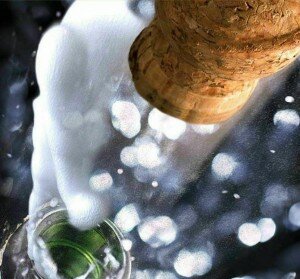 hateau Les Eymeries is a superb find and has proved to be immensely popular.  This wine is very well made indeed and has minerally aromas with hints of honey which lead to both tartness and richness in the mouth. It is well structured, crisp, fruity and mouth wateringly fresh with flavours of sweet melon, pineapple, pink grapefruit and lemon.
Cremant d'Alsace Joseph Pfister is a lovely pale yellow colour with a dense, very fine mousse lasting to the very last sip in the glass. It has very creamy deep fruits on the nose with definite hints of apricots, lime blossom and plums.